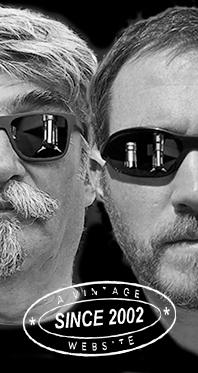 Home
Thousands of tastings,
all the music,
all the rambligs
and all the fun
(hopefully!)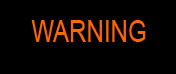 Whiskyfun.com
Guaranteed ad-free
copyright 2002-2015



November 20, 2015

---

You see, we have standards, I did not dare writing Amrut galore in Bangalore. This little session for our very good friend Gordon, who's an Amrut freak, and who's recovering from a recent 'accident'. Dear Gordon, to your good health!

Amrut 'Spectrum' (50%, OB, 1000 bottles, 2015)

This funny baby was first matured in bourbon wood, then finished in bespoke barrels made out of five different oaks (we won't quote them all, the list is too long). I feel I'm hering my favourite cabinetmaker talking ;-). Colour: dark amber. Nose: a sweet sherry influence, with plenty of raisins and milk chocolate beyond Amrut's usual clean and fruity profile. Mangos and figs, then a little coffee. Some very discreet tobacco as well. Lovely nose – I often use the word lovely, but this IS lovely. With water: smoking a Cuban cigar while crunching chocolate and drinking mocha. Mouth (neat): the sherry and the newish oak are playing first fiddles here, then the leather and the bitter walnuts from the same sources. Crystallised ginger, dried dates, nutmeg, coriander, then more juicy raisins. PX? Solid body. With water: a little more spicy oak. Bitter oranges, more walnuts, and rather more ginger as well. Finish: rather long, a tad 'greener', which is better. Bitter chocolate in the aftertaste, as well as a touch of green peppercorns (French oak). Comments: unquestionably excellent. You feel the various oaks, and that worked. I'll keep a few cls for my cabinetmaker.

SGP:561 - 88 points.

Amrut 4 yo 2011/2015 (59%, OB for Whisky-L Taiwan, Port pipe, cask #2714-A, 380 bottles)

Stating a young age, bravo! Hoppla, ten more points (I'm joking). Colour: amber. Nose: some smoky tobacco, and plenty of it, plus blackcurrant buds and caramelized oranges. Quite a lot of leather and, dare I say, curry as well. With water: dried kelp, hessian, more leather. An irrefutable nose, even if it's not extraordinarily complex. Mouth (neat): very creamy, citric, and peaty. It is a peated Amrut indeed. Sweet mustard, mandarin liqueur, bitter chocolate, and plenty of nutmeg. A little feeling of rhum agricole, perhaps. Goes down very well at this high strength, water's almost superfluous. With water: some spicy oak coming out, a feeling of European oak, not too sure… Finish: rather long, leathery, curiously salty (does peat trigger salt? Discuss…) Comments: high level again, in a very different style. Different styles, same scores.

SGP:366 - 88 points.

Amrut 2009/2015 (62.8%, OB for Whiskybase, bourbon, cask #3434, 150 bottles)

We've already had some great 2009s in the past! Colour: gold. Nose: you know what, there's good vanilla and there's bad vanilla. The former is natural, and smells like some high-end pods from Madagascar or La Réunion, while the latter rather smells like some cheap confectionary, or Starbucks' wackiest brews. We're having the former here, and it comes with tropical fruit, rather towards guavas and, perhaps, bananas. Tea with milk, like our friends the English like it. With water: ho-ho-ho, another world! Thousands of teas and aromatic herbs are popping out one after the other, all this is quite spectacular. Wormwood, verbena, dill, lemongrass… And many others. Perfect. Mouth (neat): it's certainly got a bourbony side. The oak's quite dominant, but it's sweet and not drying. Beneath that oaky cover, some oranges and mangos, all for the good and the better. With water: less oak, more lemony herbs. Like, eh, lemongrass. Finish: long. There might be some lemon tree wood, but I've never tasted lemon tree wood, so I couldn't tell you. Comments: this one loves water. And it needs water, and then…

SGP:551 - 89 points.

This one should be similar…

Amrut 5 yo 2009/2015 (62.8%, Single Cask Nation, 1st fill bourbon, cask #2635, 162 bottles)

Colour: gold. Nose: it is similar, very similar. Perhaps a tad more towards marshmallows than vanilla, but other than that… With water: we're not experiencing a herbal explosion this time, it would rather go on with these fine artisan marshmallows, plus a few tinned fruits including tropical ones. An east-meets-west fruit salad. A touch of eucalyptus. Mouth (neat): extremely crisp, lemony, and tropical. I've had some young Rosebank at super-high strength that was a bit like this. Adelphi had a great one, for example. In fact there's rather less oak than in the Whiskybase, but other than that, we're close. With water: same, just easier. Excellent. Finish: long, perfectly acidic, citrusy, clean, and sauvignony. A touch of fennel in the aftertaste. Comments: we're within a very narrow field with all these excellent Amruts!

SGP:651 - 89 points.

Amrut (61%, Blackadder, Raw Cask, sherry cask finish, cask #BA2015/21, 370 bottles)

Blackadder are the very indie specialists of Amrut. Colour: gold. Nose: same kind of territories again, with a sherriness that's extremely discreet. Perhaps half a walnut? Perhaps roasted peanuts? And do roasted peanuts even belong to the sherry category? A touch of custard too, natural vanilla… All that. Rather less tropical fruits. With water: a wee bit of stuff ending with –ol from the wood. Terpenol? Mouth (neat): excellently fruity again. Lemons and raisins, with a very perfect balance. Very sexy palate! With water: gets sappy again, almost resinous. Turpentiny, do you say that? And that works. Finish: long. Some kind of high-strength mojito with plenty of mint. Comments: perhaps a little less 'obvious' than the OBs, but still very, very high-class for sure.

SGP:561 - 87 points.

Amrut 5 yo (56.5%, OB, exclusive for Taiwan, oloroso, cask #3823, 600 bottles)

What a wonderful tiger on the label! Which reminds us that anything beautiful is dangerous… Yeah right. Colour: dark amber. Nose: oh! So they bottled a stunning old oloroso and called it Amrut. Smart move… With water: exceptional raisins, nuts, tobaccos, teas, earths… Mouth (neat): I've never, ever, encountered some malt whisky that was this close to perfect sherry. It's not whisky flavoured with sherry, it's sherry flavoured with whisky. And that works! Now, who's the gentleman who was supposed to rinse the cask? ;-). With water: amazing sherry indeed. Sweeter than the 'average' oloroso though, as if they had added a few drops, I mean, litres of PX. The whisky's rather anecdotal. Finish: it's where things tend to deteriorate, there's a sweetness that makes it a little liqueury. Comments: I started with around 91, but the palate once reduced, plus the sweetish finish made it lose a handful of points in my book. But it's spectacular!

SGP:651 - 86 points.