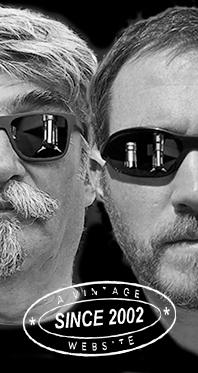 Home
Thousands of tastings,
all the music,
all the rambligs
and all the fun
(hopefully!)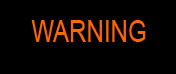 Whiskyfun.com
Guaranteed ad-free
copyright 2002-2015



October 8, 2015

---

Another bag of four new blends

Blended malt or 'simple' blends, we'll see what we can find… Oh and why not start with some Japanese…

Hibiki 'Japanese Harmony' (43%, OB, Japanese blend, 2015)

One of these new NAS Japanese… I guess we'll do that quick. As for the name, I'm not sure they racked their brains. Don't they have Norse gods or Gaelic in Japan? Wikipedia? Ahem… Colour: gold. Nose: all on soft oak tones, sawdust, vanilla pods, crystallised ginger, grated coconut, brioche… At some point, you think you're nosing some lighter young bourbon. Overripe apples, a touch of sandalwood. Mouth: noh! I mean, no! Some sweetened oak infusion, coconut liqueur, green tea (macha, there)… I'm no one, but I don't think this is the way. Did some Jim Beam folks help? Finish: short, almost evanescent, only leaving a feeling of sweet oak. Comments: again, who am I, but this is disappointing, given the makers' huge reputation. Young and oaked, more or less to blends what Laphroaig Select is to peaty Islays. But again, only one man's opinion.

SGP:630 - 62 points.

Speyside 1995/2015 (45%, Samaroli, blended malt, 448 bottles)

This is a very small batch blend of Tormore and Miltonduff. Colour: straw. Nose: a fresh, young, fruity, slightly porridgy/grassy young Speysider, rather developing on chalk and limestone, while the fruits (apples, gooseberries) are shying off a bit. Whiffs of custard. Mouth: more bright fruits, cider apples, tangerines, grapefruits… As if Tormore was having the upper hand. Other than that, there's some muesli, a little sour dough, and again something slightly chalky and grassy. This time the fruits keep singing along. Finish: medium, citrusy, pleasantly green. I mean, grassy. Green tea and butter cream in the aftertaste. Comments: a very fine and lively drop of Speyside. Nice freshness.

SGP:551 - 82 points.

This is Not a Luxury Whisky (53.1%, Compass Box, blend, 2015)

If you follow Magritte's famous pipe, this IS meant to be a Luxury Whisky – since there was a pipe in the painting - which the price does kind of confirm (around 200€). Now, there's some very old grain and some Caol Ila 30 inside, so… And after all, I always like to quote Coco Chanel on luxury 'Luxury isn't the opposite of cheapness, it's the opposite of vulgarity'. So nothing to do with prices, and some distillers will never manage to make their whiskies 'luxury' just by raising their prices. But back to Compass Box. Colour: deep gold. Nose: it seems that it needs a bit of breathing, let's wait… zzz… Right, it would rather start with apple peelings and blond tobacco, plus various herbal teas, including plain tea and chamomile. After that, we're rather having some wet beach sand, earth, certainly a little cedar wood (new humidor), and then 'natural' porridge and muesli. With water: love when essential oils come out. Swims extremely well. Mouth (neat): bright, and mainly spicy, earthy, and smoky. Did someone distil artisan lapsang souchong? Tends to become meady and orangey, which just works. A feeling of mango jam. I find this excellent, there mustn't be much grain in this. Yeah I know it's old grain. With water: spicier, more herbal, more oaky 'of course' but that oak rather added notes of earthy tea (oh, no, he's gonna quote pu-erh again…) So pu-erh plus lapsang plus marmalade. Finish: medium, with something Christmassy. Must be the spiciness. The smoke also gets in your ey… I mean, your taste buds. Comments: excellent. Ceci n'est pas un très bon score.

SGP:562 - 90 points.

Flaming Heart '5th Edition' (48.9%, Compass Box, blended malt, 2015)

The 4th Edition in 2012 really impressed me (WF 91). Some say CB have upped their game, which I find rather impossible. Colour: pale gold. Nose: starts Caol-Ila-ish – not saying there's Caol Ila inside – and stays on that for a wee while, and just when you're thinking 'just very fine' it starts to take off, with bandage-y touches, seaweed, certainly quite some eucalyptus in July, some hay in August, some mint flowers in September, and some fresh almonds. When do almonds become ripe again? Love these subtleties that one usually rather finds in old bottles of peaters, such as 1960s Laphroaigs or Caol Ilas. Impressed. Mouth: a little firmer and rawer – but it isn't raw whisky – with this eucalyptus again, apple peelings, fresh walnuts (that's around now in Alsace), and quite some ashes. Plus a touch of salt and gentian. We'll have to peat-smoke gentian one day. Finish: medium, clean and fresh, and rather medicinal, while the citrusy part comes to the front. Grapefruits. A sweet in the aftertaste (your choice of flavour). Comments: I was sure this couldn't be better than batch #4. There!

SGP:546 - 91 points.