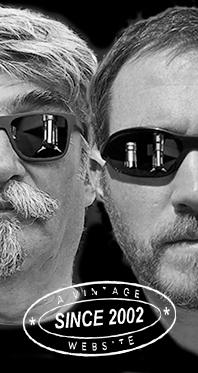 Home
Thousands of tastings,
all the music,
all the rambligs
and all the fun
(hopefully!)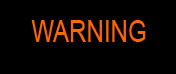 Whiskyfun.com
Guaranteed ad-free
copyright 2002-2014



February 5, 2015

---

The Islay Odyssey 2015
Bringing rare whiskies back to their birthplace to open them.

Day Four

Yesterday we did a really cool session at Laphroaig. After having tried some casks that will make up for this year's Feis Ile bottling (purely own maltings, distilled in Laphroaig's small stills in 2003, matured in first fill bourbon), we opened a few old glories that our bunch had brought to their birthplace. First a few old tens, then older Laphroaigs… Expect high notes. BTW, I can't take proper notes for all whiskies we're having, so I'll try to do some 'sequel' sessions when I'm back home.

Patrick's Laphroaig 10 yo (75° proof, OB, UK, late 60s) Colour: deep gold. Nose: starts with slightly rotting oranges, in a nice way, then a lot of engine oil, fat grasses, some 'good' lavender, brown coal, chicken bouillon with parsley and chives, mushrooms and damp earth… The engine of a 750cc Norton Commando ;-). Dried porcinis, asparagus soup. It never stops changing. Astounding dry Laphroaig. Mouth: quite huge, herbal… Tarragon, liquorice, burnt herbs, salmiak, kummel, some kind of tarry and astringent dark wood (why dark, S.?), then dry chestnut mash, earth… Finish: long, more lemony. Skins. Comments: not a clean one, not a classic one, but it's extremely great. Great dry grassiness.

SGP:466 - 92 points.

Olivier's

Laphroaig 10 yo (43%, OB, Filippi, Italy, +/-1970)

Colour: amber. Nose: simpler but with much more sherry, fudge, marmalade, some kind of burning leather, chocolate, coal… It's a simpler profile indeed, but it is just as magnificent. Chocolate, orangettes (chocolate-covered candied zests)… A little warm caramel as well, toffee… Mouth: majestic sherry and peat. Big pepper and acidic lemon, plenty of walnuts, wheelbarrows of pink peppercorns, all that with some black chocolate and the most shockingly dry and bitter marmalade. Huge thing. Finish: long, superb. Oranges, pepper, walnuts, old palo Cortado. Comments: of the most sherried old 10s I could try.

SGP:567 - 94 points.

(Massimo says one more point because it's an Italian bottle).

Marcel's

Laphroaig 10 yo (43%, OB, for Gibraltar, +/-1960)

Colour: gold. Nose: this one's earthier this time, grassier, more mentholy, vegetal… It's also probably the most coastal, with whiffs of hessian, beach fire, dried kelp… And the most medicinal as well (bandages, antiseptic), so probably the most seminally 'Laphroaig'. Vicks Vaporub, and more and more of that. Bang! Mouth: indeed, it's the oldest, and yet it's the most modern of them all. Peppery and salty, with lemons and oranges, grapefruits, and then a big minerality.

Becomes really sooty and ashy after a few minutes. Finish: very classic indeed. There's some green malt remaining, ashes, pepper, brine, cough syrup… A wee dirty grassiness as well. Old barley. Comments: let's not split hairs, this is just as brilliant. Classic Laphroaigness. SGP:467 - 93 points.

Hideo's

Laphroaig 40 yo (42.4%, OB, +/-2001)

We're revisiting this old glory… Colour: deep gold. Nose: much more delicate, rather on high-end marzipan, clams, old waxes and oils, hessian, old books, old bookshop (polish), beeswax, mint flavoured tea… All delicacy, all elegance, and quite the opposite of all the tens. Notes of plantains. The peat doesn't feel much anymore, but its there, just very, very delicate. Soft eucalyptus, embrocations... An old lady who works in a very old pharmacy (says Angus).

Mouth: all delicacy and elegance. Not as light as I remembered, certainly not too oaky, but there's a subtle mintiness, lovely bitter oranges, a touch of angelica (quite a lot of angelica, in fact) and the most complex and elegant coastal peatiness. There's more than I remembered. Finish: medium length. Citrons, oranges, crème de menthe, genepy, aniseed… Superb ultra-clean aftertaste. Comments: really, I insist, this one's feels nicer than when last tried it. Would that be good Old Bottle Effect? I'm as happy as a bunny. I used to prefer the 30 in the older days, but things change. SGP:555 (that's balanced, isn't it) – 93 points.

Laphroaig (OB, Mackie & Co., bottled 1903)

Indeed Lagavulin's 'Mad' Peter Mackie used to be Laphroaig's agent at the time, but let's not dream, this may well be another stinky fake. Colour: troublingly unclear. Nose: 'the asshole of a rotten kumquat', says Angus. Thank you Angus for that very flowery expression. Terrible rancid diesel shed, fermented turnips (did you know Angus was Baldrick's cousin?), spoilt shiitake rubber, says Hideo, six months old dead buried squirrel adds Angus (Angus is in good form), a box of suicided cabbages… but time for the palate. Mouth: aaarrrrrghhhh… Rotten honey, Satan's breast milk (Angus is back from the gents), fermented dung (Angus loves the countryside), and some elastic band smoothie – something like that. Finish: blaaaahhhh… For luck it's finish, says Giuseppe Linguini who's tasting this piece of art with us. Comments: pure misery. Any whisky forgers should be drowned, then hung, then burnt, then made to drink their whiskies. An ugly Laphorgery. You cannot win Puttaniere dell' Anno with this whisky, says Massimo R. from Formigine, who's got a reputation. SGP:090 – minus 30 points.
PS You might wonder why some forgers would have put such an utter rotgut into a fake. Good question, maybe was it genuine indeed, just flat dead? We'll never know.

Serge's (that's me)

Laphroaig 31 yo 1974/2005 (49.7%, OB for La Maison du Whisky, sherry, 910 bottles)

Another 'revisitation'. Colour: deep amber. Nose: epitomical dry leathery, earthy sherry. It's the balance that's impressive. And the menthol, cough syrup, chestnuts, gewürztraminer TBA (totally botrytis affected, not Trockenbeerenauslese ;-)), blackberry jelly… and such and such and such. With water: earth, ashes, smoke, black chocolate. Mouth (neat): totally superb citrusy and peppery and smoky jam and compote. With water: same. Sharp, citrusy, zesty, less fat than I remembered. Finish: long, on black tea, menthol, chocolate and blueberry jam. Comments: perhaps a tad less impressive than last time, but that's probably because we had so many great ones just before.

SGP:466 - 94 points.