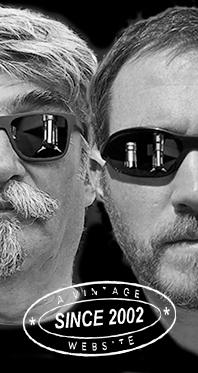 Home
Thousands of tastings,
all the music,
all the rambligs
and all the fun
(hopefully!)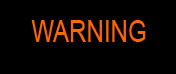 Whiskyfun.com
Guaranteed ad-free
copyright 2002-2014



February 13, 2015

---

The Islay Odyssey 2015
Bringing rare whiskies back to their birthplace to open them.

The Sequel Tastings,
lighter Port Ellen

Today we'll have a short flight of old bottlings of Port Ellen, some quite young, and all at low strength. One of the best ways of 'understanding' a spirit in my opinion, and of course, in the case of a long gone distillery, a rather difficult one since some of these bottles have become as rare as hen's teeth. Although with modern biotechnologies, hen's teeth may soon become a reality, but we're digressing… We'll do this 'vertically'.

Serge's

Port Ellen 11 yo 1983/1994 (43%, Bottiglieria Corsini, Verona)

A bottle that I had bought in Italy a long time ago. Colour: white wine. Nose: Immaculate, ultra-clean, akin to a perfect blend of oyster water and lemon juice, with just a little hessian and pitch in the background. Also a pile of pullovers in an old wardrobe, including whiffs of Woolite or Snuggle. Perhaps. The tarry, greasy side tends to take over after a few minutes, but this baby never loses its purity. Mouth: just excellent, even the body's very much okay despite the 43% vol. Tarry peat, seashells, sweet lemon juice, salt, drops of Schweppes, a feeling of almond paste or putty…

And once again, a feeling of sucking the sleeve of your pullover. Finish: rather long, with salted apples, almonds, tar, liquorice and a pinch of salt. Comments: really pristine. Well in the same league as other young PEs such as the Scottish Wildlife 10 yo, or one for Bologna's Whisky House that I had quite loved. But of course, at 11 years, it couldn't be the most complex PE ever. SGP:357 - 89 points.

Patrick's

Port Ellen 22 yo 1975/1998 (43%, Hart Brothers)

There used to be a few 1975s around, but not that many. Colour: gold. Nose: this is completely different, this baby's lost the spirit's tarry cleanliness and rather exhales sour, woody notes at first nosing. A bag of cider apples, some kind of soapiness (not fabric softener this time), some toasted oak, shortbread, vanilla, teas... All that isn't unpleasant, we're just missing more Port-Ellenness.

Mouth: nah, this one's rather whacky, with some kind of artificial orange juice, rotting apples, more sour wood, something really dirty… And a lot of salt. In a way, it's an interesting one, but we're very far from any PE orthodoxy – should there be any. Finish: a bit short, with some burnt cake, orange skins, and always these sour notes. Very young Calvados? Comments: it had its moments, but it's rather a bottle for people who would already have 247 other PEs in their stash. SGP:466 - 78 points.

Geert's

Port Ellen 17 yo 1974/1992 (43%, Signatory Vintage, casks #6204-6205, 1200 bottles)

Careful with this series, Eugene. Some were great bargains, others have been just… err, different. Colour: straw. Nose: dirt, dust and cardboard. Does it sound awful? It's not, because lemons, coal smoke, tarry ropes and 'a pack of liquorice rolls' are soon to come this baby's rescue, together with hectolitres of seawater, although the general profile would rather be 'briny' rather than 'coastal'. Very curious about the palate…

Mouth: good! Lemon-flavoured olive oil, olive brine, seawater, a lemony peat, and then even more of all that. No cardboard or dust at all this time, hurray. Good body, 43% vol. isn't always too low. Finish: quite long. As if you had just drunk a glass of olive brine. Comments: we aren't far from the 11 yo, there's just a little less straight peat smoke – and rather more salt. One of the very good ones within this 'budget' series. SGP:356 - 88 points.

| | |
| --- | --- |
| | Jon's Port Ellen 1970/1989 (40%, Gordon & MacPhail, Meregali, 75cl) We've had a few 1970s by G&M already, but never this one. I had especially adored another one for Meregali that had been bottled two years earlier, in 1987 (no less than WF 94). Remember, big spirits no need high strengths. Colour: gold. Nose: to be honest, I've never quite understood why all these peaty Islayers from the 1960s or very, very early 1970s were so ridden with tropical fruits. Was that direct firing? Own maltings? Yeast? The Gulf Stream? |

Anyway, this one starts with passion fruits and mangos indeed, but the expected tarry notes are soon to kick in. New tyres, carbon paper, natural engine oils, brake fluid (while I'm at it)… There's also quite some wet paint, rubbed orange skins, damp wool, working kiln etc. Magnificent nose. Mouth: oh the power in this! Cuts like a razor, first with salty lemons, then with a chiselled peat smokiness, then with a very Port-Ellenesque tarriness. You may add a handful of smoked almonds, a teaspoon of fish oil, some liquorice, some smoked salmon and a drop of mentholated mouthwash. Finish: sure it's not the longest ever – how could it be – but it's perfect. A bit of everything we've already mentioned, plus just a little coffee, probably from the oak. Comments: I believe this baby was distilled in coal-fired stills, before steam-heated coils have been installed at Port Ellen. Anyway, thank you Jon, this one was really grand. SGP:556 - 94 points.