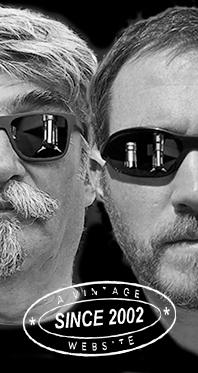 Home
Thousands of tastings,
all the music,
all the rambligs
and all the fun
(hopefully!)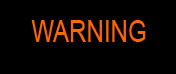 Whiskyfun.com
Guaranteed ad-free
copyright 2002-2016



March 10, 2016

---

Most NAS! But it's well known that heavy peat can erase – or rather mask - most imperfections of youth, so…

Dun Naomhaig Water 'Edition Maltmill, batch 3' (40%, Reifferscheid, Romantic Rhine Collection, bourbon and sherry, 180 bottles, +/-2015)

The previous batches have been much to my liking. Everything suggests this is either Lagavulin or Malt Mill. Right, Lagavulin. Colour: gold. Nose: very kilny and beachy, with some carbon paper and kelp burning in the background, a little chlorine (public swimming pool), and this particular sweetness that's very Lagavulin. Between cranberries and oranges. Perhaps a few copper coins. Mouth: powerful spirits can take 40% vol., and this is just another example. Starts a little acrid (bitter cocoa powder), and gets then extremely ashy, salty, and quite 'PE-tarry'. Some oranges again. Finish: long, ashy, woody/grassy (sucking liquorice wood), with a very briny aftertaste. Bitter almonds. Comments: there's some youth to this, and I find it very excellent. Like being on Islay.

SGP:457 - 88 points.

Finlaggan 'Eilean Mor' (46%, Vintage Malt Whisky Company, single malt, +/-2015)

The famous Finlaggan NAS has been repackaged – and prices have been raised, naturally. It's well known that Finlaggan used to be Lagavulin, but is it still that? Colour: straw. Nose: we're very close to the Dun Naomwhatever, but this one's a tad gentler, with more cut apples and fresh almonds, plus a wee medicinal side (mercurochrome). It wouldn't surprise me if someone said this is Caol Ila. Mouth: it does roar and bite, but it's soon to calm down. Apples, tangerines, grapefruits, salted butter, and a relatively light smoke. A little agave syrup, a little lemon. Finish: medium, clean, mildly ashy and tarry, with a feeling of margarita in the aftertaste. A margarita made with a great mezcal! Comments: all good, all good. Rather less fat than Lagavulin, I'd say, but I could be wrong, of course.

SGP:456 - 85 points.

Peatside 6 yo 2009/2015 (46%, Chapter 7, blended malt, Port finish, cask #5511, 429 bottles)

I'll say it, some of the worst disasters I've been given to taste have been peated whiskies finished in Port. Which, to me, sounds like coffee with mustard. But that's me… Colour: salmony. Nose: LOL. Smoked rosehip tea or something. Swiss cheese, cardamom, pepperoni, leatherette, ratatouille, red pepper… I mean, LOL! Mouth: terra incognita, quite. Rose jelly plus liquid smoke and crunchy peanut butter, plus a large bag of blackcurrant buds and leaves. Pink grapefruits. What's funny is that it tends to improve over time – perhaps once you got used to it. Finish: quite long, all on pink pepper. Perhaps a little garlic as well, and certainly raspberry jelly. Comments: totally and utterly funny. It's not technically flawed, at all, it's just, let's say, deviant. I know quite a few friends who'd worship it, so, yeah, to each his own. I'll keep my score fair because of that. Oh, and LOL!

SGP:665 - 80 points.

Peat Reek 'Islay Malt Whisky' (46%, Blackadder, hogshead, cask #PR2015-3, 452 bottles, 2015)

These are always good. Colour: white wine. Nose: pure, crystalline, rather light smoke, with some oysters, some lemon, and some lapsang souchong. No literature needed. Mouth: very Caol-Ila-esque, clean, elegant, slightly salty, smoky, ashy, with green apples and yellow lemons (not the other way 'round) plus more oysters. When simplicity is an asset. Perfect drinking strength, your bottle will go down like if it's the Lauberhorn. Finish: medium, perfectly simple and clean. Lemon, salt, ashes, and perhaps a little rhubarb. Comments: ironclad.

SGP:446 - 86 points.

Finlaggan 'Cask Strength' (58%, Vintage Malt Whisky Company, single malt, +/-2015)

Colour: straw. Nose: simple pleasures. Cut golden delicious, a new pack of lapsang souchong, some seawater, punto basta. Perhaps Kools. With water: nice, barley water, almond oil, marzipan, fish oil, leatherette… Mouth (neat): the simplest, the cleanest, and the fruitiest expression of a peated Islayer. Bubblegum and, well, peat. With water: lemon, seawater, oysters, candy sugar. A sucrosity. Finish: medium, rather sweet. Sweet apples? Liquorice allsorts. A lot of lime in the aftertaste. Comments: I think I liked the Eilean Mor a little better.

SGP:556 - 84 points.

Rock Oyster 'Cask Strength' (57.4%, Douglas Laing, blended malt, 2015)

More mad retro labels ala San Pellegrino. Isn't whisky design having a stammer these days? I have to say I had enjoyed the 'regular' Rock Oyster a lot last year (WF 87). Colour: white wine. Nose: hyper-crystalline, totally minimal, and almost Japanese, if you see what I mean. I haven't found this much iodine in a whisky since a long time. With water: a baby whisky. More liquorice allsorts. Mouth (neat): this is probably extremely young. Could you smoke liquorice allsorts, marshmallows, and limoncello? It is some smoked limoncello indeed, only at cask strength. Some kirsch too. With water: sweet, sweet, sweet. Strawberries and smoke (which gives me ideas for the coming summer…) Tinned peaches. Finish: medium, almost short. All the fruits are coming out, from pears to peaches. Young sauvignon blanc. Comments: I think I liked the one at 46.8% better. I find this CS excellent, but perhaps a little too young and fruity.

SGP:645 - 83 points.

Peat (59.3%, Specialty Drinks, Elements of Islay, blended malt, 2016) Do not tell me no one had ever called such an effort 'Peat' before! What a brainwave! Must have been a Friday, around 7pm… ;-). Colour: white wine. Nose: possibly less of an infanticide. I mean, it does not feel ultra-young – but young, for sure. Crisp peat and lemon and 'a working kiln' and, wait, some church incenses. In London! Cigar ashes. Does what it says on the tin, so far. With water: hospitals and smokehouses. Mouth (neat): perfect. It is 'one' – I know, whisky and philosophy – and it's here (same comments). More Dasein than Sein. Oh forget, this is some mega-smoky, almost pleasantly brutal peated whisky. Green apples, smoked salmon, lemon oil, ashes. With water: more fruits. Grapefruits. Finish: long, sharp, well chiselled, millimetric, almost surgical. Comments: it reminded me of those 3-cylindre Kawazakis, circa 1972. Great, dangerous stuff.

SGP:567 - 89 points.

The Ileach 'Cask Strength' (58.5%, Vintage Malt Whisky Company, Taiwan, single cask, cask #VMW 002, 330 bottles, +/-2015)

An interesting single malt by the 'Finlaggan people'. Could this be Lag… ach, err… in…? Colour: gold. Nose: could be. Some sweet peat, oranges, kumquats (whatever my distinguished Dutch friends say when they're not busy with their motorhomes), some slightly rubbery tar (a Lagavulin marker, that), and some ink. New magazines. With water: oh yes, gets dry, gravelly, with notes of new wellies, carbon, saltpetre, soot… Mouth (neat): brilliant! Some rounded, jammy and tarry peat, with some 'good' rubber again, a drop of tincture of iodine, perhaps a bit of dried pear, and simply an exquisite smoky fruitiness. With water: careful, one drop too many will kill it. Otherwise, great, sappy, greatly rubbery, with bitter oranges, smoke, salted seashell, perhaps a drop of Jaeger… Finish: long, very salty, almondy and rubbery. Or when rubber's totally an asset. Comments: no-name-no-age, but quality's extremely high. In some rare cases, age is nothing, it's the bloodlines that tell.

SGP:467 - 90 points.