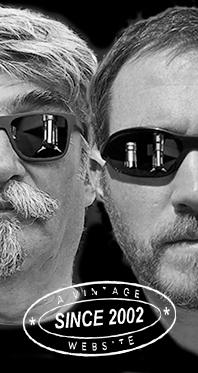 Home
Thousands of tastings,
all the music,
all the rambligs
and all the fun
(hopefully!)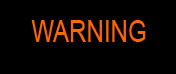 Whiskyfun.com
Guaranteed ad-free
copyright 2002-2016



Little duets, Longrow vs. Longrow

Longrow! The double-distilled peated Springbank, of which they fill less than 100 casks a year according to one of their back labels. Why they don't make more of it remains a mystery, because except a few very sulphury ones that had been filled into wacky sherry wood, I've never come across one that hasn't been close to stellar. Let's have two of them…

Longrow 18 yo (46%, OB, 2014)

I know, I know, I'm late to the party, but we've got limited tasting capacity. By the way, the last 18 I've tasted, a 2011 expression, had fetched 92 in my book, so our expectations are high… Colour: pale gold. Nose: ah yes. Silver cutlery, old coins, tin boxes, linseed oil, chalk, this very peculiar waxy smokiness that's so very Longrow, and an odd fruit, which I never managed to pin down, although I know it does exist. What's this unusual fruit that one can find in Longrow? Any clues? Some pinesap as well, old herbal liqueur from Mitteleuropa, mothballs (which is very Longrow indeed)… Mouth: it is oh-so-good! Lemongrass, linseed oil, mint, green tea, smoked fish, soft green curry, citronella, a little natural vanilla… Although when I'm reading my older notes, it seems that this newer expression is a little less wood-driven, which is just, well, cool. Everything's perfect. Finish: quite long, a tad oakier now, with a lingering gingery touch and this feeling of having just eaten carbon paper, ink, and cigar ashes. Comments: whisky with character, attitude, self-respect, and individuality. The opposite of these modern one-note whiskies.

SGP:454 - 92 points.

So, another Longrow… A young 1987, how does that sound?

Longrow 8 yo 1987/1995 (57.7%, Cadenhead, Authentic Collection)

As usual, and as stated on the label, the bottlers are confident this was matured in an oak cask. Because we all know that could have been ebony or rosewood ;-). But let's be serious, we've already tasted some stunning 1987s, especially some by Samaroli, Moon, or Signatory. Colour: Sancerre. I mean, pale white wine. Nose: between rocket fuel, nail polish remover, and lamp oil. Now what's good is that these aggressive varnishy notes tend to go away, as almost always, leaving room for some rather immaculate smoked apples and pears. Well not sure anyone's ever tried to smoke apples and pears, but I'm sure this is what would occur. Plus raw smoked barley (kiln) and smoky porridge. Ah, nature! With water: old towels in an abandoned hotel room somewhere in Campbeltown. I-am-not-making-this-up. Mouth (neat): hits you behind your ears, with plenty of citric apples (cider apples) and a raw, very mineral smoke. And then the saltiness kicks in, while the whole is getting smokier by the second. Pristine, immaculate young peater, with a growing minerality. Minerality is not something all peaters possess. With water: gets gentler, almost rounder, with some apple pie and drops of this 'thing' they serve you on pancakes for breakfast in the UK. No, no, it's not maple syrup, it's some kind of sweet concoction. Perhaps maize/corn syrup? In this context, it's good. Finish: yeah, lemon! Lemon enhances and lifts just any malt whisky. Wonderful green zestiness. Comments: still a little rough around the edges, despite the twenty years of bottle aging (my god, twenty years already!) but the spirit is first class.

SGP:464 - 88 points.