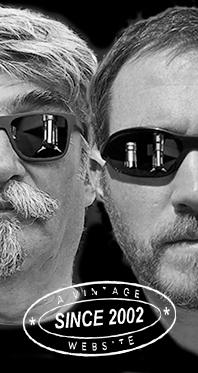 Home
Thousands of tastings,
all the music,
all the rambligs
and all the fun
(hopefully!)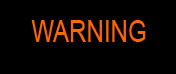 Whiskyfun.com
Guaranteed ad-free
copyright 2002-2016



Special Releases, mi piace Clynelish

How do you like my Italian? Actually, there isn't any Clynelish amongst the Special Releases this year, but that doesn't mean that we shall not do a proper Clynelish session today. After all, this is my blog. Kind of a blog. Not quite a blog. Oh whatever, I do what I want…

Clynelish 14 yo (46%, OB, +/-2016) Long overdue! Last time I tried Clynelish 14, that was a circa 2011 expression. I feel shame and misery… Colour: pale gold. Nose: I remember when the very first batches came out, they did not quite convince me. But since back then, thing never stopped improving. What's sure is that this is totally Clynelish, with waxes and fusel oil, orange zests and limestone, and a good deal of bread dough and leaven, which I always enjoy. There's also a little sea spray, just a little. How coastal distilleries that mature their whiskies within the central belt manage to produce 'coastal' whiskies, while the whiskies from central distilleries that age their spirits in the same warehouses do not, I still don't know. It's a huge mystery to me. Mouth: yess. Waxes, bitter oranges, herbal liqueurs, violet sweets, ginger, sloe gin, pepper… Finish: rather long, and a little peppery. The wax keeps roaring in the aftertaste. Comments: big whisky. Never been this good in my opinion.

SGP:362 - 87 points.

Clynelish 1995/2016 'Pomme Piquante' (46%, Wemyss Malts, hogshead, 340 bottles)

Never heard the expression 'pomme piquante' in France, but maybe is it Canadian? Swiss? Belgian? African? Asian? Colour: pale gold. Nose: cleaner, straighter, fruitier, zestier, more angular. Around pears and waxed fabric, with just one drop of lapsang souchong tea. Mouth: the power of one good single cask. Sharp, extremely well defined, on green apples indeed, greengages, rhubarb, and always this waxy bottom. Not a very wide one, but I find it extraordinarily concise and clean. Cool climate whisky, would we say in the wine world. Finish: medium, lace-y, with some lemon and a drop of linseed oil. Comments: so epitomically Clynelish! I'm not sure you could achieve this degree of precision with large batches. Well-chosen, Wemyss; now, about those pommes piquantes...

SGP:462 - 90 points.

Clynelish 18 yo 1997/2016 (51.6%, TWCC, sherry, 141 bottles)

If I remember well, TWCC stands for The Whisky Cask Company or something. Ah, unbridled Swiss creativity! Now, careful with Clynelish plus sherry… Colour: gold. Nose: raw bitter chocolate and a new box of cigars. Some mint, some moist garden peat, some walnuts, and a touch of mustard. And mushrooms. Weird? Not at all. With water: our beloved old tweed jacket after a long walk under the rain. Dogs aren't that far away. Mouth (neat): immensely perfect. Smoky oranges and waxed kiwis, walnut wine, and more cigars. A drop of brine in the background, and a dollop of grapefruit juice. With water: the oak speaks out, with liquorice, herbal teas, saps, chocolate, toasts… Finish: very long. Oranges, chocolate, wax, and chlorophyll. Comments: less well-chiselled than the Wemyss, but spicier and more complex. Okay, same score.

SGP:462 - 90 points.

A younger one please, for science…

Clynelish 2001/2016 (54%, Gordon & MacPhail, Cask Strength, refill sherry, casks #307849 – 307850)

Always remember that not many independent bottlers do buy new fillings and mature their whiskies themselves. G&M do, as we all very well know. Colour: gold. Nose: it's a less Clynelishy Clynelish, thanks to some more active wood. Nuts, gunpowder, fumes, beef stock, and raw chocolate. That's the sherry casks speaking. Refill, really? Was there a heavy peater before? With water: sherry plus phenols plus water, when combined, can create nuclear reactions. Not quite the case here, what we're getting is rather used matches and more raw chocolate. Mouth: very punchy, and very perfect this time, if wackier and more, say 'farmy'. Rotting fruits and vegetables, chocolate, game, dried beef (jerky and all that), and very wild cigars. Cubans of course, since they're a hot topic these days. I mean, in Amerikka. With water: very game-y, dry, with some Spanish ham and more cigars. Quite Andalusian, this one. Finish: long, with bitter oranges. Comments: Clynelish is big spirit, yet I wouldn't claim I'd have immediately recognised it, had I tried this blind. Great whisky, it's just that I like Clynelish au naturel better.

SGP:463 - 84 points.

Clynelish 22 yo 1993/2016 'Elisir d'Amore' (51.7%, Silver Seal)

Do not dream, this is not love potion, the name refers to Donizetti's well-known opera. Now on second thought, I've never tried to put a little Clynelish behind my ears, that may work! Colour: white wine. Nose: dry, austere, mezcaly, mineral, smoky, waxy… It's a bonfire on the beach, with some tar and some petrol (from the boat). A bone dry Clynelish, it seems, as the colour already suggested. With water: rain water and cut grass. Mouth (neat): immense, peaty (yes!), Brora-ish, peppery, lemony, mineral… No prisoners taken. Elisir d'Amore, but of course. It tends to become a little fizzy and spritzig, though, which is a little less… seductive. With water: lemons come out. Citrons, lemongrass, Thai basil, radish sprouts… Plus a little vanilla and raisins. Welcome back to civilisation. Finish: rather long, rather sweeter. Apple juice, tinned fruits… Reminds me of earlier vintages of Clynelish. Comments: it's that fizziness that'll prevent me from going to or above 90. Other than that, mi piace a lot…

SGP:452 - 89 points.

Good, let's put an end to this wee session, but let's do that with panache and, hopefully, glory…

Clynelish 41 yo 1973/2015 (45.2%, OB, for Wealth Solutions, cask #16802, 144 bottles)

The rarest, and certainly the most expensive Clynelish ever. Talking about 'new' Clynelish here. If it's anywhere near some superlative 1973s by Signatory/Prestonfield, we're up for a treat. By the way I had forgotten I had this one, until some message by some friend appeared on Facebook. Like 'who's tried this?' Happy to oblige… Oh and yes, it's well an official bottling. Colour: gold. Nose: it needs time. There's something metallic upfront, this may go away with oxygen. Zzz… zzz… Good, stewed rhubarb, old garage, leather polish, nettle soup, sage, brake fluid, porridge oats, brand new magazines, old books (so ink), rusty nails… It seems that this is a rather cerebral old malt. What's perfect is that nobody's thought of re-racking this cask. Bless 'em. Mouth: a-m-a-z-i-n-g. Bone dry, metallic, petroly, mineral… Do you know Trimbach's Clos Ste Hune, by any chance? And once again, it's rather a Brora-ish Clynelish. What's really strange is that we've never seen any Brora 1973. Could we please meet with the gentleman who was responsible for stencilling the casks back in 1973? Please? Or his family? We'll bring chocolates and good wine… Ashes, pepper, mustard, hay, tar, seaweed fire… Yeah I know, Brora… Finish: long, majestically dry, sharp, concise, precise, ashy, mineral… You may call the anti-maltoporn brigade, but that would be a little too late. My bad. Comments: okay, here's a new theory. In 1973, some, if not all Brora casks used to be stencilled as 'Clynelish'. Okay, do you have any proof to the contrary? Like, a picture of a cask of 1973 Brora? Or even a bottle?

SGP:364 - 94 points.