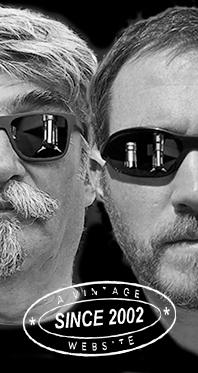 Home
Thousands of tastings,
all the music,
all the rambligs
and all the fun
(hopefully!)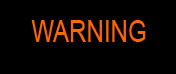 Whiskyfun.com
Guaranteed ad-free
copyright 2002-2016



Tasting ethanol, wood, and time

| | |
| --- | --- |
| Grains! I've got nothing against grain whisky, but as a lover of distillate-driven whiskies (as opposed to cask-driven one) I still find the category uninteresting. The cheap spirits are distilled in large plants that usually also make vodka, out of cereals that I find rather undistinguishable from each other given the ultra-high ABV at which the distillates flow out of the multiple columns that they use (at 90 to 95% alc/vol. in the new make, could you really tell wheat from maize after ageing?) And of course there's Haig Club. | Strathclyde |

Yet, I could come across some single grains that have been to my liking in the past, so I'm still having hopes and faith. As long as they don't try to sell grain for the price of malt (of course they wouldn't, of course)… What's more, in the olden days, the bottlers would have mainly sold older grains, but these days you start to see young or middle-aged ones coming out, usually fodder for blends, and at high prices. Chicken for the price of (infamous) grouse…

Invergordon 18 yo 1997/2016 (48.4%, Douglas Laing, Old Particular, cask #11197, 236 bottles) Colour: white wine. Nose: varnish and apple juice, then orange squash and a touch of mead. Mouth: light, vanilla-ed, sugary, with hints of planks and sawdust, then coconut. In whisky, coconut kills IMHO. Finish: little. More orange squash, perhaps. Cheap Cuban rum. Comments: drinkable of course, and even not 'bad', but rather uninteresting. Certainly not 60€-interesting, there are 7,398,567,2714,296,243 much better malt whiskies available for the same price. DL are doing so well with their malts or even with their older grains!

SGP:520 - 65 points.

| | |
| --- | --- |
| | Strathclyde 20 yo 1996/2016 (50.6%, Douglas Laing, Old Particular, cask #11128, 187 bottles) Colour: white wine. Nose: even more varnishy, but in a sense, more interesting, with less in-you-face vanilla and coconut. A little rhubarb, perhaps? Grapefruit skin, a pack of sweets, marshmallows… With water: cut grass. No coconutty burst! Mouth (neat): rather pleasant, rather lemony, rather zesty for a grain. Light limoncello, orange liqueur… Sure it's not deep, but it's interesting. With water: indeed. Tonic water, lemon squash… Didn't they reinvent Schweppes-Lemon? Finish: short, but not too vanilla-ed or coconutty, which is already enough for me. Comments: very okay, this one, in my opinion. SGP:430 - 78 points. |

Invergordon 21 yo 1991/2013 (46%, Cadenhead) They had a 25 yo 1991 this year that was pretty enjoyable (WF 81). Colour: pale white wine. Nose: ah. A wee mezcaly side (what were the casks' previous contents?) and notes of tinned pineapples plus an unusual medicinal side, between camphor and antiseptic. Mouth: no, was it Jamaican rum? Ardbeg? Swiss gentian? (obligatory yodelling)… It's really good, earthy, slightly smoky, phenolic, lemony… Do not tell me that all that came from Invergordon! Finish: medium, salty, slightly peaty. Comments: this is really good! So a surprise, but Cadenhead, let's have a glass of riesling and talk…

SGP:442 - 83 points.

Invergordon 1988/2015 'Mocha Moment' (46%, Wemyss Malts, butt, 240 bottles)

Wemyss have had many 1988 Invergordons. Colour: gold. Nose: bourbon in your coffee, then a glass of Guinness, that's what's on the menu. Some toffee as well. All this works. Mouth: the sherry's doing a lot of work here, with raisins and various nuts. Speculoos, marmalade, mead… It was one of the better casks. Finish: medium, rather fresh, nutty. Bitter oranges in the aftertaste. I could not not think of Glenlivet at times, bizarrely, but there's also a wee feeling of rum. Comments: indeed, one of the better casks.

SGP:531 - 81 points.

Port Dundas 27 yo 1988/2016 (50.9% Cadenhead, Small Batch, 414 bottles)

Isn't it funny that all bottlers, not especially Cadenhead, will tell you something like 'sure grain is crap, but try this one, it's special'? About strictly all their grain whiskies? Anyway, let's hope this Port Dundas is good, the officials from last year have been miserable IMHO. Colour: white wine. Nose: nice grain, but I liked their Invergordon 1991 much better on the nose. This one's 'normal', with sawdust, vanilla, milk chocolate, and soft cakes. With water: something metallic, which I do not dislike. Old tin box, metal polish… Mouth (neat): well, I find this good. It's kind of girly (tsk tsk, S.!) but it's balanced, with good fruits, sweets, and lighter jams. A little sherbet. With water: easy, fruity, light, with some honey and coconut. Finish: short but creamy and honeyed. This metallic side again in the aftertaste. Comments: very honest, balanced sweet grain whisky. Not much else to say.

SGP:530 - 80 points.

Cameronbridge 30 yo 1979/2009 (51.9%, Duncan Taylor, Rare Auld, cask #3585, 206 bottles)

We've already tried quite a few sister casks. I believe this is the last in this series that I still had to try (after seven years, how fast is that?) Colour: straw. Nose: rather dry and spirity at first nosing, with some grass. Unexpectedly dry. Now there's some complexity as well, with flowers and herbs, teas, even touches of mangos… With water: one of the nicest 'grainy' noses, with some tobacco, cakes, herbal teas, dried figs… Mouth (neat): those were really good. Mangos and bananas, maracujas, Williams pears, sweets… I don't think grain could come any closer to malt. With water: excellent. Jams and many dried fruits including raisins. Finish: medium, with a little tobacco and mint. Bananas. Comments: refill sherry? Not too sure, but quality is/was high. Almost malt whisky ;-). In fact, I remember I had thought those grains could have been made at Midleton in Ireland.

SGP:651 - 87 points.

Invergordon 1973/2016 (52.4%, Liquid Art and Beacon Spirit, 257 bottles)

A very lovely crypto-Hungarian label (circa 1967)! No fake Victorian stuff at Liquid Art, that's nicer… Colour: gold. Nose: now we're talking, approaching maltiness even more, with plenty of tobacco (pipes and cigars), then quite some oak, which is normal (warm sawdust at a cabinetmaker's), pencil shavings, chamomile, old chardonnay… With water: it's old bourbon of pretty high quality, with a Canadian edge. Whistle Pig or something… Mouth (neat): super-creamy and really easy and good. Coffee liqueur, Ovaltine (yes I know this isn't malt), Malibu, and liqueur-filled chocolate. With water: really very 'American'. In the best sense. Finish: medium, rather fresh, with pineapples. Perhaps some pecan pie. Comments: this or some excellent bourbon, some excellent bourbon or this, this or some…

SGP:650 - 87 points.

We have many more but mind you, I need not to cross the 12,000-line as far as the number of tasting notes for whisky is concerned. Because that's planned for tomorrow. So, only one more grain and we're done, but let's make it a rare old one, oaky? I mean, okay?...

Garnheath 42 yo 1974/2016 (48.2%, Douglas Laing, Xtra Old Particular, cask #11093, 162 bottles)

I hate to say that, but +/-270€ for a 42 yo Garnheath (Moffat) is a fair price! Unless, of course, it's bad whisky, which I doubt, let's see… Colour: gold. Nose: Weetabix and an old bottle of Grand-Marnier, café latte, and then more and more raspberries, as jams, sweets, jelly, pies, liqueurs, eau-de-vie… I'm not sure I've ever encountered one whisky that had so many raspberries, but I do have tried quite a few raspberry eaux-de-vies that had less. Mouth: starts a little blurred and indecisive, or jammed up, but time helps and eventually, those raspberry-driven things are seizing control. It's probably refill wood, because the spirit remained bright and focussed. In short, it's good. Which makes me think, I should try to distil raspberries from the garden and mature them in gentle oak (new oak kills). I'll do that one day and tell you about the results, circa 2037 (stay tuned!)… Finish: medium, still bright, fruity, un-oaky, and pretty miraculous. Comments: imagine, one of the last vintages of Garnheath (I think the Moffat distilling complex went bust in 1975 if my memory serves me well).

SGP:630 - 85 points.

See you tomorrow, with our 12,000th tasting note for whisky! No I won't tell you what it's going to be… Certainly not Ardbeg or Macallan NAS!