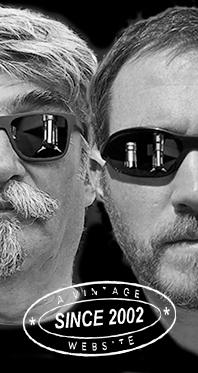 Home
Thousands of tastings,
all the music,
all the rambligs
and all the fun
(hopefully!)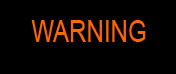 Whiskyfun.com
Guaranteed ad-free
copyright 2002-2017



A whole bag of really old grain whiskies

That's right, old blends without any malt inside ;-). We'll try to do this quick, because we've got many of them on WF's tasting table. Oh, forgot to add, we'll only try 40 yos (or more)…

Carsebridge 40 yo (46.3%, Cadenhead, World Whiskies, bourbon hogshead, 78 bottles, 2017)

A new very small batch without a vintage statement, from that long-closed and now demolished distillery (1983). Colour: pale gold. Nose: some vanilla, white chocolate and a touch of coconut, as well as a little warm sawdust and just wee whiffs of wet cut grass. Tinned peaches. Quite nice, and as undemanding as many grain whiskies. Mouth: ultra-easy and, most importantly, much more 'fresh-fruity' than most other old grains. Kiwis, blood oranges, a touch of mango… All that is a tad simple, but very very nice. Some coating vanilla and soft oak tannins around all those fruits. Finish: short to medium, rather citrusy, with some chocolaty cinnamon in the back. Comments: one of the very better grains for sure, even if as usual, the body's a little thin(y).

SGP:740 - 86 points.

Carsebridge 40 yo 1976/2016 (53.7%, Douglas Laing, Xtra Old Particular, cask #11529, 230 bottles)

Should be very similar… Colour: gold. Nose: the higher strength makes it more spirity and varnishy, while it remains rather more coconut-forward for a while, before some pleasant buttery/grassy touches emerge. With water: grassy green peelings, kiwis, rhubarb… Not of those dull vanilla bombs at all. Mouth (neat): another one that's very good, it seems, and very fruity to boot. A notch more bourbony than the Cad, but that's perhaps the higher strength again. Jaffa cakes. With water: it's quite malty! A few oak shavings, perhaps, but also an Old-Tomatiny side that's very pleasant. Finish: medium, with more tropical fruits. We're close to the Cadenhead this time. Nice grassy oiliness in the aftertaste (cough syrup). Comments: not much to add I'm afraid.

SGP:650 - 85 points.

Cambus 40 yo 1976/2016 (53.1%, Douglas Laing, Xtra Old Particular, cask #11527, 108 bottles)

UDV's Cambus was closed in 1993. Colour: deep gold. Nose: we're much more on cappuccino, fudge, chocolate, and butterscotch this time. This could be bourbon. With water: I'm thinking of some kind of tobacco-infused caramel cream, with a dollop of mocha poured in. Mouth (neat): bags of orange drops and a wee camphory side that adds much width. There are fewer fat fudge-y notes than in last year's official Cambus 40, while I also find some very pleasant notes of rhum agricole. Some liquorice. With water: hurray, eucalyptus and camphor! Some marzipan too. Finish: medium, almondy, fresh, with touches of mint. Comments: some high-class old grain that almost wanders in old-malt territories.

SGP:650 - 89 points.

Invergordon 42 yo 1973/2015 (52.2%, Sansibar and S spirit Shop Selection, bourbon, 240 bottles)

Watch these old Invergordons! Colour: gold. Nose: coffee, chocolate, praline, fresh croissants, pancakes, lapel syrup… Shall we call this one 'very breakfasty'? With water: same, caramel cream, cappuccino, a wee touch of Virginia tobacco… Mouth (neat): a little rough, perhaps, and really very bourbony. Cakes and toasts. With water: a little oak coming out, pencil shavings, roasted nuts… Finish: medium, on Starbuck's hazelnut-flavoured coffee. Bwaah… Comments: all these grains, however good they are, are a little thin, some kind of genetic flaw. No exception here, but once again, it's a very good one, although the sherried old Invergordons are usually superior in my book.

SGP:640 - 86 points.

Invergordon 43 yo 1973/2016 (51.8%, Sansibar, bourbon)

This should be similar, let's see. Colour: gold. Nose: extremely close. The oak's perhaps a little more obvious (our friends the pencil shavings). With water: we're at a cabinetmaker's. Mouth (neat): same. Perhaps a little more jammy fruits? Tinned pineapples. With water: rather creamy, with soft spicy cakes, cinnamon rolls and stuff. Finish: medium, nutty, praline-like. Comments: all good again, but I have to say these long grainy sessions are difficult and quite tiring. They're the opposites of, say a Bowmore session that's usually much more varied and entertaining.

SGP:640 - 86 points.

Invergordon 42 yo 1973/2016 (52.3%, Club Qing, barrel, cask #10, 120 bottles)

A very lovely label for a well-known bar in Hong Kong. Colour: gold. Nose: well, these 1973s are very consistent, to say the least. No real differences that I can find. With water: perhaps a little strawberry jam, coconut balls, some butterscotch and some custard. Hints of passion fruits. Mouth (neat): this one's actually even more bourbony than the others, in a very good way. Coconut, chocolate, and mocha, with touches of oranges and maple syrup. With water: a little menthol, always very great news in my book. Finish: a little longer than the others, and pretty fudge-y. Millionaire shortbread, a little lemon curd. Comments: very well selected Club Qing. I'd sneak this baby into some blind old bourbon session and see what happens.

SGP:640 - 87 points.

Invergordon 43 yo 1972/2016 (49.9%, Archives, bourbon, cask #11, 258 bottles)

Our friends at Whiskybase/The Archives always bottle great whiskies! Colour: gold. Nose: starts with some potpourri this time, dried rose petals, tobacco, cedar wood… That's the cask at work. Then classic fudge, vanilla cream, and cappuccino, plus more and more chocolate. Mouth: it's the most herbal of them all so far, with some tobacco, bitter herbs, cinnamon, mint oil, a wee bit of propolis, and then rather green lemons. This 1972 is much less 'smooth' than the 1973s, tenser, and in away, maltier. I have no quibbles with this. Finish: rather long, with bits of ginger and turmeric, and bitter oranges in the aftertaste. Comments: very high-class grain.

SGP:451 - 89 points.

Fine Single Grain Whisky 52 yo 1964/2016 (47.7%, Whisky-Fässle, barrel)

From the Lowlands, and most possibly some Girvan, as owners William Grant usually don't allow the indies to used their brand names. But pure speculations, eh… Colour: deep gold. Nose: very fresh, a tad varnishy, and of course rather vanilla-ed, you'd believe this was distilled only 15 years ago. Sweets, jellies, drops, and touches of tinned pineapples. Classic young… I mean, old grain whisky. Keeps unfolding rather on custard and butterscotch. Mouth: certainly not some very active wood. Bubblegum, wheat whisky, even sweet maize, and a blend of coconut liqueur and sweet light rum, Cuban style. A little icing sugar and lemon powder as well. Finish: medium, a tad liqueury, in a good way. Crème de menthe and mandarin and pineapple liqueurs, coconut cream… Comments: it's amazing that some whisky that's been kept in one cask for fifty-two years remained this fresh and fruity. In fact, I rather love it. I think we found a 90!

SGP:740 - 90 points.

Exhausted. See you. More old grain soon.