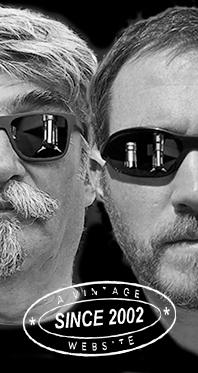 Home
Thousands of tastings,
all the music,
all the rambligs
and all the fun
(hopefully!)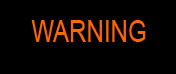 Whiskyfun.com
Guaranteed ad-free
copyright 2002-2017



The Whiskyfun general
annual meeting
(that would be just Angus and yours truly)

Session 3, Angus picks… Cadenhead's Curiosities



We've got that new Creation, and thought we'd find some older blends/vatted malts to generate proper opposition. Angus brought those…

Cadenhead Creations 20 yo 1997/2017 (45.2%, Cadenhead, vatted malt)

A vatting of Springbank, Longrow, Tobermory, Glen Moray and Glen Garioch done on 1009 and kept for eight further years. Colour: straw. Nose: the grassy and mineral side comes out first, and would come with a light waxiness, some paraffin, a little manzanilla, some lighter spices like old cloves, damp cinnamon (powder), lighter oils such as sunflower and rapeseed oil, and then a little more mentholy smoke. Rather austere. Mouth: a tad rounder, coating, with a little honey and lemon marmalade, a few spoonfuls of puréed peaches (Angus mentions a Bellini), some orange bitters (which won't go into Angus's Bellini), and some white pepper. A little sour bread as well, raw kirsch, a drop of brine… Finish: medium, with notes of cough syrup, throat lozenges, and indeed readily salted bread dough. Pretzel, says Angus, who doesn't seem to know that in Alsace, you write it Bretzel. Comments: I'm not sure Glen Moray had much to say in this salty/waxy/malty reunion. Perfectly quaffable but maybe not hugely memorable.

SGP:352 – 83 points (Angus 83).

Cadenhead's 10 yo 'Old Vatted Malt' (80°proof, Cadenhead, 75cl, 1970s)

This baby comes in this lovely pear-shaped bottle, and with a perfect cork like they make no more. It was still Cadenhead of Aberdeen. Colour: gold. Nose: more honey, oriental pastries, pollen, humus, old desert wines (the Scots such as Angus drink those with deserts, but we Frenchies would quaff them anytime), meadow flowers, especially buttercups and dandelions, then something a little bit industrial and engine-y, a touch of quince jelly and damson jam, and then we're back on honeyed 'stuff', and maybe even good mead. Something very slightly mineralical (that's a new word, and not the name of a heavy metal band, remarks Angus). Mouth: well. Builds and builds, with lots of coal smoke and hessian, old Chartreuse (I say green, Angus says yellow)… The nose was beautiful, but the palate's even more sophisticated. Some green fruits (cooked apples), then a kind of Springbankness – where they already using Springbank while still in Aberdeen? Stewed fruits with a touch of salt and certainly a lot of heather honey. Maybe HP, after all. Finish: long, a tad more coastal, with a little bit of medicine, (Angus's) granny's medicine cabinet, and the most wonderful honeyed aftertaste. Comments: we're happy with that.

SGP:552 – 90 points (Angus 91).

Cadenheads 12 yo '7 Stars Special Pure Malt Whisky' (85°proof, Cadenhead, 26 2/3 fl. Ozs, +/-1970)

Or very late 60s… A funny mention on the label, '12 to 20 years old'. Did the honourable SWA already exist back in those days? Colour: gold. Nose: this one's more mineralistical (oh come on, S.), more medicinal as well, with bandages and tiger balm, eucalyptus, gauze, ointments, then crushed sunflower seeds perhaps… Hints of green bananas, some olive oil (those small soft pink olives), and then simply sea air. Mouth: to say that this is extremely good would be an understatement. Peated mead says Angus, maybe some old muscat (from Alsace, naturally), good old lapsang souchong and cured meat, also some medicinal tinctures, like a couple of drops of iodine, also some seawater, some grapefruits… It's really really good actually, says Angus. I agree. Finish: long, on salted liquorice, a little bit of sweetened brine, angelica, and something umamiesque in the aftertaste. Savoury black olives… Comments: did anybody ever bottle something bad in a pear-shaped bottle?

SGP:453 - 91 points (Angus 91).

Can't wait for Cadenhead to revitalise this range in 2018! Does someone still make these pear-shaped bottles?