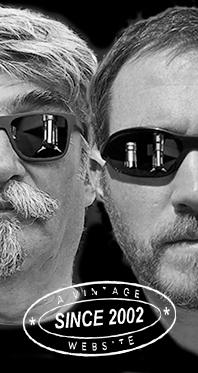 Home
Thousands of tastings,
all the music,
all the rambligs
and all the fun
(hopefully!)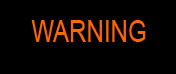 Whiskyfun.com
Guaranteed ad-free
copyright 2002-2017



Five More Malternative Cognacs

… Starting with a little apéritif. After all, we're in France, aren't we?

A.E. DOR 'VSOP' (40%, OB, Fine Champagne, +/-2017)

This from a famous house in Jarnac, well-known for their old 'Vieilles Réserves'. A Fine Champagne is usually a blend of Grande and Petite Champagne. This baby's approx 8 years of age. Colour: full gold. Nose: rather delicate, starting with a little maple syrup and peach jam, becoming then a little more cake-y, with also a little cigarette tobacco and whiffs of gorse and honeydew. I really enjoy this delicate and rather complex style. Mouth: it's rather fruity, with good stewed peaches and apricots, not too many raisins, and a wee feeling of lavender and violet sweets. Not too weak despite the lower strength, this is a very well composed cognac. Finish: medium, a little more on cake again, panettone, and probably these violets again. A little liquorice and honey in the aftertaste. Comments: very attractive, quite easy, yet not 'commercial' at all. This session starts very well (and I love violets).

SGP:551 - 85 points.

François Voyer 'Cask 88' (42.7%, La Maison du Whisky, Through The Grapevine, Grande Champagne, 214 bottles, 2017)

Remember, many Cognac houses are using 'funny numbers' to tell you about the vintages of their Cognacs. In this case, that 'cask 88' may well suggest that this is a 1988. I've already tried this baby several times and informally, always loved it. Colour: amber. Nose: terrific indeed. Ripe bananas, peach liqueur, buttercups, honeysuckle, mangos, papayas, a touch of green wulong tea, Provence melons… If this would be whisky, it would be a beautifully made 20 yo ex-bourbon Bruichladdich. Untouched! Mouth: splendid, starting with a herbal grittiness that works very well (leaves, Calvados), and going on with many fruits, from our orchards to a tropical plantation. Mangos, pears, melons… Not one single raisin in sight, that's class. Finish: rather long, with some pineapple this time, as well as that violet liquorice that we had already found in the A.E. DOR. Comments: really splendid and totally malternative. Wonderful style, both firm and easy.

SGP:751 - 90 points.

Grande Champagne 1988/2017 (48.8%, Jean Grosperrin)

The house Grosperrin are éleveurs and sélectionneurs, and have a very high reputation among the connoisseurs. They sometimes manage to unearth very old Cognacs, some pre-phylloxeric! We may try a few of those for Christmas this year, but in the meantime, let's taste this new 1988… Colour: gold. Nose: in a similar style as that of the Voyer, just a tad lighter and less emphatic. It's actually quite delicate and complex, with flowers aplenty rather than wham-bam fruits. Honeysuckle, dandelions, wallflowers… Love wallflowers! It tends to become more resinous and pine-y after five minutes, in a wonderful manner. Do not expect a jerry can of gasoline! Mouth: very classy, as expected, and rather more fruity and sweet, with Turkish delights, stewed peaches, greengages, figs, and hints of pineapple flambéed. Yellow melons. A wee grittiness in the background (grape pips, almond skins). Perfect body, perfect strength. Finish: pretty long, with a wee touch of caramel-covered raisins and oranges. The pineapples are back in the aftertaste. Comments: just a tad less 'immediate' than the Voyer, but brilliant and highly recommended. I believe the prices are rather fair.

SGP:651 - 89 points.

Delamain 'Vesper XO' (40%, OB, Grande Champagne, +/-2017)

An old Cognac (approx 35 years of age, apparently) from another very well reputed house located in Jarnac. A shame that they bottled this old beauty at 40%, though, hope it won't feel too weak or even only shy. Colour: amber. Nose: indeed it is a little shy, discreet, almost evanescent at first nosing. It's only after one good minute that some subtle notes of dried figs and raisins start to rise to your nostrils, together with a little milk chocolate and the lightest pipe tobacco. Also pine needles, but that's after two minutes. Mouth: extremely good, no doubt about that, even at 40% vol. Sure you need more, which is a little frustrating, but these bright oranges and juicy ripe peaches just work. This, at 45% vol., would make for one of the greatest Cognacs. Finish: a little short and fragile, rather sadly. The core is superb, though, I especially enjoy these notes of cherry jam. Comments: a great Cognac, but also a missed opportunity, in my opinion. Even if I very well know that many regular Cognac drinkers don't really dig higher strengths, which may pose a dilemma.

SGP:641 - 85 points.

Good, a last one… Oh let's make it a very old one!

Vallein-Tercinier 'Lot 40 Hommage à Paul Vallein' (49.7%, OB, 2017) A new old Vallein-Tercinier, that deserves the attention of the house, doesn't it? Indeed, 'Lot 40' suggests this is wartime Cognac… Colour: deep gold. Nose: sweet Vishnu, this is as bright and fresh as a… ach, a button. Fantastic fruity and slightly mentholy development on the nose, with crushed bananas mingled with fresh mint leaves, plus a little heather honey and many smaller herbs and spices. An astounding complexity, and yet one feels that it's a 'coherent whole'. Whiffs of church incense, and perhaps touches of williams pears. Amazing and quite miraculous, without any obvious oakiness. Mouth: do they have a secret machine that takes out the tannins? Well, there are a few green tannins remaining (tea leaves, apple peel), but all the rest is pretty perfect. Apples, peaches, a little mint again, eucalyptus drops, a hint of cedar wood, a drop of pine resin… Sure it's a little less bright and dazzling than the superb 1988s, but at almost 80 years of age, it holds its rank with much panache. Finish: Comments: that's right, it's almost eighty years old (unless it was kept in demijohns in some paradise for a while, not too sure)…

SGP:651 - 90 points.