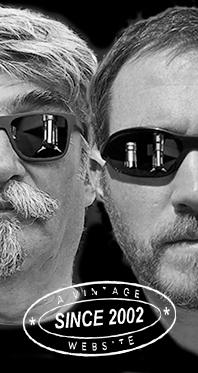 Home
Thousands of tastings,
all the music,
all the rambligs
and all the fun
(hopefully!)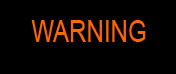 Whiskyfun.com
Guaranteed ad-free
copyright 2002-2017



The Whiskyfun general
annual meeting
(that would be just Angus and yours truly)

Session 8, a verticale of Cognac by Grosperrin, from 1992 to 1835 (indeed)



| | |
| --- | --- |
| | Jean Grosperrin are probably the most famous Cognac hunters, finding casks and demijohns in the remotest locations in the region, sometimes from growers/distillers that have stopped working ages ago. Not something you could do in Scotland, ever (says Angus). We'll have some Grande Champagne, Petite Champagne, and Borderies. |

Bons Bois 1992 (51.5%, Jean Grosperrin, Cognac, 2017)


Colour: gold. Nose: more fruit, definitely. Ripe greengages, tinned fruit syrups, tinned apricots, baked gooseberries, muscat tarte… It's all a little closer to nature and to fruits, with more 'artisanal' feel, it's earthier as well, and we do find whiffs of Cadum soap. Or any other scented soaps. Fresh walnuts, wee hints of lavender, perhaps... And a single crushed fresh mint leaf (says Angus, who's a mint connoisseur). Forgot to mention cedar and sandalwood. Mouth: if you could lick the inside of a cigar box… Leaves, teas, cedar wood, burnt toasts, then rather mirabelle jam and maraschino. Tends to become a little grapey, a little gritty. Moves more towards this kind of putty, chalky character. Finish: medium, candied, more honeyed, with some Demerara sugar and praline. Cola cubes, flat Coca-Cola… Maybe some burnt orange zests or something like that. Comments: not that different on the palate. Perhaps a little heavy?


SGP:441 – 85 points (Angus 84).

Bons Bois 1991 (51.7%, Jean Grosperrin, Cognac, 2017)


Colour: deep gold. Nose: basically, this is a carefully made blend of raisins and preserved peaches and apricots, with touches of mint and eucalyptus and perhaps a little liquorice. Would go on with warm patisseries, croissants, compote-filled rolls, mille-feuilles, tart plums and a plum tarte (bravo, Angus!)… Mouth: starts just a little rough, rather on leaves and a little burnt fudge, with notes of white balsamico, maybe some crème de cacao, almond praline, black nougat, a little pine resin. Wouldn't say there's much fresh fruit, which is a little unusual. Maple syrup. Finish: medium and rather caramely and cake-y. Some wood spices in the finish, and touches of violet sweets (Parma). Comments: a rather candied Borderies, curiously savoury.


SGP:441 – 85 points (Angus 84).

Borderies N°84 (57.3%, Jean Grosperrin, Cognac, 2017)


Probably a 1984. Colour: deep gold. Nose: this one's perhaps a little more jammy (plums, mirabelles) and honeyed (heather). A more obvious spiciness as well, more cedar wood, perhaps globally more simplistic and straightforward, with hints of calvados, ripe apples, a bit of oak-aged kirsch as well, some caramelised burnt brown sugar, some furniture polish, molasses as well, amaretti… Mouth: maybe slightly more buttery, this one, but there's a spicy, apple-y, gritty background. Maybe that's the higher strength? Burnt cake and slivovitz, vieille prune (old plum spirit)… Well we've known some Armagnacs that were like this. Marc de gewurz'. A more rustic Cognac overall. With a drop of water: creamier and fresher. Tinned peaches and pears, almond milk, Oreo biscuits… Fruit peel in the background. Finish: rather long, candied, remaining quite punchy. Angus is finding notes of Cognac (tired, perhaps?) He's also finding glazed cherries. Comments: very fine.


SGP:451 - 85 points (Angus 84).

| | |
| --- | --- |
| | There's very little between them, is there? But let's move on… |

Borderies N°64 (52.1%, Jean Grosperrin, Cognac, 2017)


Colour: deep gold. Nose: whiffs of varnish for a start, then many more fruits, litchis, rose petals, blood oranges, nectarines, tangerines… It's brighter than its younger siblings, with more fruit-based complexity, more freshness… Angelica, preserved peaches, milk chocolate, touches of Provence melon, dried apricots, lemon rind, then a little spearmint, peach skin, more rose petals, fig purée… Mouth: very nice, with this bright fruitiness and this added depth of aged Demerara rum, mint-flavoured liquorice, sultanas, dried cranberries and goji berries, also some mint tea or green tea, halva, pistachio paste, dark turron, nougat, chestnut honey… A little bit of walnut oil as well, claims Angus. Big bodied Cognac. Finish: long, a tad thick and drying at he same time, with some burnt caramel and brighter notes of oranges. Mint and liquorice in the aftertaste, plus a little caraway. Something lemony. Comments: another level.


SGP:551 - 86 points (Angus 85).

Borderies N°28 (53.8%, Jean Grosperrin, Cognac, 2017)


That's right, this could well be a 1928. Who's not heard of 1928 in the wine world? Mouton anyone? Colour: amber. Nose: immediately a different, higher calibre, with more stewed fruits, various tobaccos, prunes, dates, figs, other dark fruits, and then more meaty notes, game, Serrano ham, old pinot noir (shall we add Nuits St. Georges?), mustard, porcinis, a little bit of rancio… Not too far away from some very old sherried Scotch whisky, such as a very old Glen Grant or something like that… Candied citrus peal, lemon curd, walnut wine… And as often, more earth, humus, mushrooms, menthol, autumn leaves… Angus thinks it's quite beautiful and I do not disagree. Over time more orange peel and mulled-wine spices. Winter spice mix. Mouth: really massive, starting with cinnamon and orange peel, polished hardwoods, cedar wood, unlit cigars… Many wood spices, black pepper, more cinnamon, wild mushroom powder, more bitter chocolate or cocoa powder, some eucalyptus, caraway, cloves… Angus also gets cherry cough medicine (Cherry Tunes), then ground coffee beans… Gets more savoury with time, umami, still quite earthy as well… Indeed, old sherried whisky territories. Don't old aged spirits always converge? Finish: good length, with a drier profile, cocoa, coffee, cinnamon, bitter herbs, Fernet Branca, chocolate… More rancio in the finish as well. Comments: it's unusual to see such an high-strength Cognac from such an old vintage, although we don't quite know if this baby's spent a large part of its life in a paradise…


SGP:461 - 90 points (Angus 90).

Grande Champagne N°24 (43.4%, Jean Grosperrin, Cognac, 2017)


Another new old glory from Grosperrin's amazing pre-war vintages. We're in Grande Champagne this time… Colour: darker amber. Nose: rather drier, narrower, and a tad more austere, but it's true that the 1928 was all over the place. Drier raisins, new leather, a bit of pipe tobacco… And only then some light prune juice. Smoked meats start to arise, smoked beef, Iberico ham, a little marzipan, funny notes of barley water and even malt extract, sour sauce (English, obviously), cranberry chutney and jus, plus well-hung grouse, of course. Angus says there's a double-meaning there; really? A little bit of sootiness as well, he adds. Mouth: there's a wee roughness that just screams 'I'm an artisan Cognac!' and black tea, then grapefruit marmalade, some dried herbs (rosemary and sage) and quite a few Jaffa cakes. Tends to become rounder and sweeter, with tinned peaches. Hot toddy, honey and lemon combination (says Angus who was having a cold just yesterday). Finish: medium, a tad more on greenish apples, fruit skins, orange peel, dark fruit compote, date and frangipane tarte or something… Comments: we think we liked the 1928 a little better, but we're still flying high in the skies.


SGP:351 - 89 points (Angus 88).

Grande Champagne N°22 (40%, Jean Grosperrin, Cognac, 2017)


I've just seen that the French economy grew by 15.4% in 1922! But that was a short time after a devastating war… And the Spanish flue… Colour: bright amber. Nose: Macallan 1938! More savoury, with chestnuts and pastries, elegant wood resins, cough medicine, embrocations, freshly sawn fir wood, then black olives, liquorice, old balsamico (what other black things can we think of, asks Angus?) Oh, tarmac, road surface, even new tyres… And then camphor, honeydew, raisins, banana chips… Some very light, delicate olive oil as well. Graphite. Macallan 1940, in fact. Angus would have rather said Linkwood 1938. Mouth: a tad more gritty, with fruit peel and thick-skinned apples (cooking apples), raisins and sultanas stewed in Cognac, banana bread (some kind of fruitcake but with a banana – the clue's in the name, says Angus). Manuka honey, clove oil, perhaps hints of nutmeg, certainly some cinnamon… Cherry Cola (not Serge speaking here)… Perhaps a little less magnificent than on the nose –possibly because of the lower strength. Angus finds the tannins a little watery. Finish: rather short(ish), with some tea notes, cold tea, a little bit of lemon rind, some quinces… Comments: still supremely drinkable, but while the nose was approaching 92, the palate took it down to approx…


SGP:461 - 87 points (Angus 87).

Petite Champagne N°14 (40.8%, Jean Grosperrin, Cognac, 2017)


Most probably wartime Cognac, and even possibly Cognac made by women since most men had gone to the front. The fact is that those women were often making better spirit! Raymond Poincaré was the French President in 1914. Colour: rosewood. Nose: this one's dense and highly polished. There are peonies and gillyflowers (Angus doesn't know what that is, apparently), a few wild strawberries, strawberry liquorice (another Angus descriptor, never heard of that myself – we're even). Old Sauternes, apricots, dry tarragon, then whole boxes of Cuban cigars, white balsamico, truffles… well this one's rather very rancioty. Very old Palo Cortado or something – ever since Angus went to Jerez, he's using sherry-linked descriptors more often. A wonderful nose, with a beautiful intensity. Impressive. Mouth: surprisingly powerful for 40.8%. Nervous, with spicy tannins and fruits, bitter chocolate, maraschino, Darjeeling tea, pollens, beeswax, many dried herbs, chestnut honey… It's rather drying but without any tannic aggression. Angus also gets a little melon (cantaloupe). Did we already mention apricots? Some light caramel as well, milk chocolate, toffee apples… Finish: not the longest but these cigary and fruity notes are rather splendid. Some cedar wood, resinous citrus peel notes… More rancio as well, and that tarragon is back in the aftertaste. Toffee. Comments: you could quaff litres of this stuff, but are there litres to quaff?


SGP:461 - 91 points (Angus 91).

Grande Champagne 1835 (42.7%, Jean Grosperrin, Cognac, 2017)




That is right, a proper vintage this time, and a pre-phyllorexic one at that. We've already tried several pre-phylloxeric Cognacs, but those usually came from old bottles, which isn't the case this time. This baby was well just bottled, although it must have spent quite some years in a demijohn prior to that. Oh and we've just seen that Mark Twain was born in 1835. And Louis-Philippe was King of France. Colour: mahogany/chestnut. Nose: you could believe this is a very old Amontillado! Or you could be standing in a proper bodega (one in the south of Spain). Very earthy, almost salty, full of bitter chocolate, terpenic… You've got all these classical aromas of rancio, tobaccos, chocolates, dark fruits, aged game, peonies, but all superbly concentrated, with the volume turned up to eleven. Many mushrooms as well, especially morels and death trumpets. It's actually emphatically syrupy, you could even thinks it's some very old Madeira, walnut liqueur, green Chartreuse. Simply amazing. Mouth: indeed, an extremely old oloroso. Superb poise and concentration considering the strength, with more dark chocolate and sea salt, chestnut jam, certainly a lot of eucalyptus and menthol, cough lozenges, lots of mushroomy character, black truffles, morels again, then bitter oranges and marmalade, drops of old Demerara rum, cured meats…

And we've missed the caraway liqueur, says Angus. The kind of profile you could continue picking tiny flavours from for a long time. Gets very chocolaty after ten minutes or so. Some hot chocolate taken in Vienna on December 31. The difference with all the others is quite striking, but that may come from the fact that it was probably 100% folle blanche at that time. Finish: good length, with light medicines, a lot of bitter chocolate, and more of these rum notes. Comments: beautiful undulations between woods, spices, tobaccos, black fruits, and tannins. No aggression whatsoever, this is truly harmonic. As if you would dose a very old rum with some very old sherry (don't give Angus ideas…)


SGP:561 – 92 points (Angus 92).




Louis-Philippe

No, no 1811 on the tasting table this time...