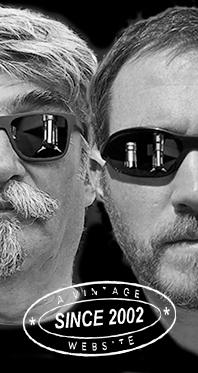 Home
Thousands of tastings,
all the music,
all the rambligs
and all the fun
(hopefully!)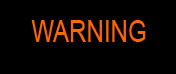 Whiskyfun.com
Guaranteed ad-free
copyright 2002-2017



Nineteen Scottish grains,
and four sessions in one

A few days ago I did four sessions that involved only grain whiskies, and had planned to publish those on four different days. Now it's all been a little tiresome and sometimes not very inspiring, so I've decided to publish everything in one go to ease your pain (and mine). Having said that, we've found some utter stunners too… (map of the main Scottish grain distilleries courtesy The Whisky Exchange, blue=closed)

Part One, silent grains and better ones

A few weeks ago, I drove to a whisky festival here in Mitteleuropa and visited one of the booths where one famous Scottish independent bottler was showcasing a good dozen different bottles. Guess what, all were single grains. All were grains, capice? A scary sign of the times, because I have to say that except for a few old glories, such as some 1960s sherried Invergordons, I always used to think that grain whisky was simply wood-flavoured ethanol, and so highly uninteresting whisky (but is grain even whisky? Yeah I'm at least 110 years late…) Now, I've also tasted a few very good old ones from very good casks – I know, a tautology – but most young ones had been totally boring. So, let's take a deep breath, and… Avoid the young ones. Okay, perhaps one…

Port Dundas 12 yo 2004/2016 (48.4%, Douglas Laing, Old Particular, cask # 11340, 247 bottles)

Some 12 yo grain! I have to force myself to go, I have to say… Even if the distillery's been silented in 2010. Colour: almost white. Nose: ethanol, a bit of vanilla, three jelly babies. Seriously, I've known large-brand vodkas that were more talkative. Especially Russians. Mouth: sweet alcohol, Tagada strawberries, Red Bull, vanilla. Finish: little. Supermarket strawberry sweets. Comments: who would shell out 45€ for something as bland as this? Totally love what Douglas Laing are doing generally speaking, they're up there with the greatest bottlers ever, but to me this young grains is just, well, demoralising. I preferred Haig Club, which says a lot.

SGP:310 - 25 points.

Right, I may have to try to bring up WF's reputation at Douglas Laing's after that Dundas, because we all know they have very good ones as well… Perhaps with this…

Cameronbridge 32 yo 1984/2016 (56.2%, Douglas Laing, Xtra Old Particular, cask # 11342, 254 bottles)

Colour: pale gold. Nose: ah there, it was a good cask, for it imparted rather notes of tangerines this time, beyond the usual coconut and all the soft vanillin. With water: sawdust, a touch of marzipan, a little butterscotch. Mouth (neat): very nice bourbony touch, more tangerines again, spicy coconut (some Thai sauce involving a lot of coconut oil), basil, coconut balls, some sweet ginger… This is good. With water: good indeed. Always this Asian side, pina colada… Nice freshness. Finish: not too short, with rather more vanilla. Strawberry sweets in the aftertaste. Comments: there's some of that Irish side that some Scottish grains can display. Very nice old grain, nothing to do with the young Port Something.

SGP:530 - 84 points.

Garnheath 28 yo 1986/2015 (48.5%, The Cooper's Choice, bourbon, cask #22156, 410 bottles)

Maybe only seasoned whisky enthusiasts and bloggers will have noticed that a Garnheath 1986 is something that's quite rare, since the huge +/-60mio LPA plant got closed quite early in that very year. To tell you the truth, I had never seen any 1986 before. Colour: straw. Nose: some call the grains silent whiskies. How smart. A touch of vanilla, some sweets, perhaps hints of Seven Up… Mouth: no. Not bad, not repulsive, just 'empty', despite these nice-ish touches of orange juice. Scotland's Havana Club, but Havana Club reaches this level at 3 years of age, not at 28. Finish: almost none. Perhaps tinned pineapples? Bottled orange juice? Comments: not 'bad', not bad at all, just… … … forgot what I wanted to say.

SGP:420 - 65 points.

Since we're having rare ones…

Caledonian 40 yo 1974/2014 (52.8%, Duncan Taylor, Rare Auld, cask #23630, 213 bottles)

It seems that all the good guys who used to do old deluxe blends are bringing out their grains as singles these days. As they would say at Diageo, drink more blends! BTW this distillery was closed in 1987, just so that you know. Colour: gold. Nose: a totally creamy, vanilla-ed, butterscotchy, and bourbony old grain whisky. Some café latte from Starbucks'. With water: sweet sawdust. At a cabinetmaker's. Mouth (neat): very good for a grain. Notes of gewürztraminer, violets, oranges, litchis, sweet maize (corn)… With water: same, very easy, sweet, quite perfumed, with perhaps Turkish delights. Pleasant notes of green earl grey tea. Finish: a little short, soft, clean, fruity, soft. Comments: really very good. Not quite my thing, but really very good. And soft.

SGP:640 - 85 points.

Strathclyde 25 yo 1990/2016 (51.5%, Douglas Laing, Old Particular, cask # 11335, 116 bottles)

Colour: straw. Nose: vodka and a touch of vanilla. Easy sweet liqueurs, a touch of green tea (in the Sahara – not). This can't harm. With water: nice buttery vanilla and a little overripe strawberry. Buttered popcorn. Mouth (neat): okay. Kirsch and a little Cointreau. Or is that Grand-Marnier? With water: Spanish vanilla liqueur, some nice orange juice, a touch of peach, some sweet sawdust. Finish: medium, a little grassier. Comments: really good, but I think these middle-aged grains need sherry.

SGP:530 - 76 points.

Invergordon 43 yo 1972/2016 (49.8%, Whisky Nerds, cask #13-05, 102 bottles)

Are they sure that's the right cereals on the label? Colour: gold. Nose: it's a fatter spirit, it seems, more pastry-like, with some brioche, shortbread, then rather sultanas and tinned peaches… It's got something of a youngish own-estate Cognac, I have to say, with also a floral side, nectar… Mouth: ah yes, as often, Invergordon's rather 'maltier' than the others, fatter for sure, better textured, quite oily… Nice oranges, golden syrup, a little sunflower oil, soft caramel, Golden Grahams… All this works. Finish: rather long, with a touch of rum. Nice earthier aftertaste. Some grain, really? Comments: some excellent malty, rather thick grain. Not much else to add.

SGP:641 - 87 points.

Six is enough. There will be more grains very soon on WF, as we'll keep tring to separate the good seed from the weeds, as someone famous once said. Perhaps tomorrow...

Part Two, a grainy sequel

I'm sorry about that abrupt stop yesterday. So yeah, I was saying that there are more single grains, many more single grains around. An avalanche of single grains, many very old, 'as usual', but as we could see, some bottlers do not hesitate to bottle 10 or 12 yo grains these days. Maybe is it the word 'single' that sells more than 'blended' today, so indeed, why even add malt? Yesterday we had Port Dundas, Cameronbridge, Garnheath, Caledonian, Strathclyde, and Invergordon. Let's choose other factor… I mean, distilleries today…

North British 21 yo 1994/2016 (48.1%, Douglas Laing, Old Particular, refill barrel, cask #DL10996, 212 bottles)

North British, this should be maize… Colour: white wine. Nose: acetone and nail polish remover at first nosing, then more sherbety lemons, a bag of pear drops, and the usual vanilla-coconut combo. It's soft, it's not unpleasant, it's just not very 'wide'. Mouth: rather nice! Narrow and even a little thin, but it's not ridden with coconut, and there's a pleasant vanilla, honey, lemon and green tea thing that happens, and which is, yes, nice. A fair amount of sweet oak in the background, but it's not quite plankish. Finish: medium, a notch more bourbony. Butterscotch and orange drops, then vanilla and, well, coconut. Comments: I find this one fairly good, and it's got a little depth.

SGP:540 - 79 points.

So we've had Port Dundas, Cameronbridge, Garnheath, Caledonian, Strathclyde, Invergordon, and North British…

Cambus 28 yo 1988/2017 (50.1%, Douglas Laing, Old Particular, refill hogshead, cask #DL 11607, 280 bottles)

Colour: white wine. Nose: this one starts a little acetic again, rather on rhubarb wine, ripe kiwis and other green fruity/acidic things, and would rather go on with notes of sweet herbal teas, jelly babies, and some earthy green tea. Isn't it great to find some earthiness in some grain whisky? Mouth: rather solid, oily, relatively fatter than the usual grain, with good vanilla, sunflower oil, then touches of oranges and more rhubarb. Greatest of news, I do not find any coconut. Finish: medium, with a bigger vanilla and pleasant notes of coffee-Cointreau. Rather nice. A little fennel in the aftertaste. Comments: rather nice indeed, it's not totally a silent whisky. Plus, Cambus is quite rare (and?)

SGP:630 - 80 points.

So Port Dundas, Cameronbridge, Garnheath, Caledonian, Strathclyde, Invergordon, North British, and Cambus done…

Single Grain 1964/2016 (52.1%, Svenska Eldvatten, 5th Anniversary, bourbon barrel, cask #SE 67, 48 bottles)

You know the rule, a single grain that wouldn't tell its name should be Girvan. So let's assume this is Girvan, I couldn't quite tell you anyway… Colour: gold. Nose: fully on toasted pastries, butterscotch, polished oak, and vanilla cake. Then lit cigars and leather, with a feeling of 'Old London Club'. Same hints of burning fir cones as in the Carsebridge. With water: superb! Precious teas and even a little soot. Mushrooms and walnuts, as if this was refill sherry – which it isn't. Mouth (neat): superb, on teas, tobaccos, and exotic woods. Sandalwood, for example. Some dried figs too, and some marmalade, and some earthy pipe tobacco. Chestnuts stewed in pepper sauce. With water: rather more sweeter and rounder notes, coconut, vanilla, marzipan… Finish: medium, the chestnuts being back. Indeed, cooked in pepper sauce, that's the oak. Comments: its troubling to find two 90s in a row within a grain session… How bad is it, Doctor?

SGP:651 - 90 points.

Port Dundas, Cameronbridge, Garnheath, Caledonian, Strathclyde, Invergordon, North British, Cambus, and Girvan done. The problem is that we haven't gotten any other grain distilleries in the boxes. No North of Scotland, no Dumbarton, no Lochside grain. Sob. So, perhaps a distillery that we've already tried, but a very old one as the 'last one for the road'?

North British 55 yo 1961/2017 (55.1%, Hunter Laing, The Sovereign, cask # 13328, 144 bottles)

The oldest and the strongest! Were they filling at 80% vol. in the early 1960s? Colour: amber. Nose: sure, anytime. The original distillate is purely anecdotal here, but it was some very talented wood, perhaps sherry? Moss, old nuts (any resemblance… purely accidental), some kind of vinegary camphory syrup, a box of puros, some wonderful leathery oils (castor?)… And some soot, old wine cellar, grandma's walnut wine, some rancio… With water: more rancio, old cellar, musty things, mushrooms, vinegars… Mouth (neat): strange! This is very old Palo Cortado, this is not whisky. Balsamic vinegar, mead, walnuts, porcini sauce, cracked pepper, mustard… With water: have I already mentioned porcinis? Finish: rather long, dry, really very oxidative dry-sherry, with some thick creamy sweet vinegar. Comments: I'd say this could have worked out with any distillate. Pears, slivovitz, cognac, calvados, column rum… and indeed unsweetened brandy de Jerez and… grain whisky. But I find this old thing extraordinary. Hope they will have re-used the cask, and I'd love to know where it went to. Please?

SGP:472 - 93 points.

Ninety-three points to a grain, this takes the biscuit. Ha. More grain later, perhaps…

Three, even more grains from Invergordon

With a few exceptions, grain whiskies ought to be old to become palatable. 25 is okay, 30 is good, 40 is really good, and 50 is perfect. Well, that's my opinion, an opinion that may not please our friends who've got thousands of youngish grains in their warehouses (or spreadsheets) and who'd love to be able to sell them as singles - for the prices of single malts, naturally. Now there's one distillery that usually stands out in my opinion, and that's Invergordon, but that's only a vague feeling. Let's double-check that… (what wouldn't we do for science?)

Invergordon 21 yo 1994/2016 (52.8%, Douglas Laing, Old Particular, cask # DL11091, 204 bottles)

Colour: straw. Nose: sure it's rather 'silent', but it's rather fresh, not too varnishy, and not acetone-y at all. Having said that there's really a lot of fresh oak. Planks, chips, shavings… And the obligatory coconut/vanilla. With water: relatively nice, with a little rosewater and orange blossom water. Something oriental, I'd say. You could spread this on some cakes. Mouth (neat): creamy and textured, much fruitier this time, and rather close to American corn whisky. Pears, gooseberries, vanilla, sawdust… With water: the oak gets a tad too loud for me this time. Finish: medium, with a greenish tannicity. Comments: I was ready to go to 80 or 81, but the finish didn't really please me a lot. But it's fine grain.

SGP:460 - 79 points.

Invergordon 25 yo 1991/2017 (48.3%, Cadenhead, World Whiskies, 102 bottles)

Colour: gold. Nose: what-is-this? What's sure is that it's unusual, and even funny. Imagine a blend of nail polish remover, café latte, lettuce juice, and morel or porcini powder. No, rather porcini. There's even a little blue cheese (Roquefort?) and then more bone-dry oloroso. There's always going to be something in any Cadenhead bottle. Mouth (neat): fun. Cigars, pine wood smoke, maple syrup, liquorice allsorts, Mars bar (something our friends the Scots always love, whether deep-fried or not – not the Scots, I mean…), and then bags and bags (and bags) of roasted nuts, peanuts, cashews, pecans, all that. Not to forget walnuts. Really funny, and really good I have to say. Finish: quite long, and this time it's the coffee that talks. Espresso and latte, both. A welcome touch of earth in the aftertaste. Comments: very smart, very good. Pretty impressed.

SGP:551 - 88 points.

Invergordon 1972/2017 (49%, The Whisky Agency for La Maison du Whisky)

I believe this is a brand new one, I haven't seen a label or a bottle yet. Now we don't drink labels, do we? Colour: gold. Nose: some varnish and mercurochrome at first nosing, which is a little strange indeed since this ought to be 44 or 45 years old, but there's a much more delicate development, with soft coconut and vanilla cakes and wee bits of hay and moss. It's all a little shy, which I find a little bizarre. No off-notes at all, having said that, rather more tropical fruits after one minute. Tiny mangos, perhaps. And, wait, after five long minutes, cigars! Mouth: ah, now we're talking. This is totally tropical, perhaps some oak-aged high-end pina colada? Some much fortified pina colada. Finish: medium, rather more on cakes. Always quite some coconut. Comments: very very good, just a little too 'focussed' at such an old age.

SGP:650 - 86 points.

Invergordon 1972/2016 (48.9%, Svenska Eldvatten, 5th Anniversary, cask # SE 068, 96 bottles)

Colour: gold. Nose: totally close to the TWA/LMDW. Same style, just a tad quicker. We're getting to the cigar box much earlier this time. And there's perhaps a wee bit of chocolate as well. Mouth: indeed. Perhaps more rosewater this time? Gewurztraminer? Turkish delights? Finish: rather long, rose-y, and tropical. Comments: forgot to mention the pina colada. Totally excellent once again, but I'd rather have malt by Svenska Eldvatten. These notes of gewürztraminer are funny.

SGP:650 - 86 points.

Part Four, the madness continues

After having heard me call some young grains 'under-blends', you must start to believe that I'm a masochist. Nah, it's just that I really wanted to put my lips into Haig Club Clubman…

Haig Club 'Clubman' (40%, OB, +/-2016)

This is Haig Club's entry-level sibling, distilled at Cameronbridge. Well, I had thought Haig Club already was rather 'entry-level', but I did not find it too bad when I tried it (WF 72). Colour: white wine. Nose: a little caramel and a little toasted oak, plus a little vanilla. Goes unnoticed, but perhaps that was the idea. Mouth: extremely light, but you know what, it's not unbearable, the sweet oak has been well handled, and the tiny tinned fruits are doing their jobs. Apricots, perhaps. Finish: almost none. Comments: a drink rather than whisky, and I've tried some oak-aged vodka that was rather similar. But this isn't ugly at all, it's just rather discotheque-y. And I guess it would go down well after having driven a Mini Clubman. Take my word, the John Cooper is fast!

SGP:420 - 70 points.

Cameronbridge 25 yo 1991/2016 (54.5%, Douglas Laing, Old Particular, cask # 11316, 276 bottles)

Colour: white wine. Nose: very soft, quite grassy, with fresh almonds and hazelnuts, and some natural vanilla. Not that feeling of heady vanillin, not at all. I'm for it so far. With water: a wee whiff of shoe polish and a little more vanilla. Other than that, it's all discretion and unobstructiveness. Mouth (neat): well, it's 'young' grain, with jelly babies and some citric sweets, then some fudge and quite some saccharine. With water: very soft and shy. Perhaps a touch of gooseberry. Finish: short, rather on candyfloss. Comments: some ultra-discrete grain whisky, probably from a cask that had become almost as dumb as a fish. To make dearer cocktails?

SGP:430 - 72 points.

Which leads us to another 25…

Cambus 25 yo 1991/2016 (55.4%, Douglas Laing, Old Particular, cask # 11353, 282 bottles)

Colour: white wine. Nose: very similar territories. Middle-aged grain from a not-so active cask, I guess there isn't much to expect, but they keep the prices rather low, so I don't think we ought to complain. With water: a little menthol and eucalyptus from the old wood. That's rather nice. Mouth (neat): really very similar. Jelly babies or any other forms of fruity jellies, plus lemon drops, perhaps. With water: same, but also with a little barley syrup. Perhaps. Easy and relatively good. Finish: short. Orange cake, perhaps. Comments: benefits from water.

SGP:430 - 77 points.

Aren't we making good progress?

Strathclyde 11 yo 2005/2017 (55.5%, Douglas Laing, Old Particular, cask # 11484, 306 bottles)

Eleven year old grain, this is scary as hell. Unless… Colour: gold. Nose: hold on, some action! Fudge, vanilla cake, praline, butterscotch… That's the cask speaking. Perhaps first fill bourbon? With water: fresh coconut balls at a country fair, shortbread, and a lot more butterscotch. Mouth (neat): I like! Coffee, roasted nuts, sweet curry, cloves, loads of vanilla, café latte from a good house (not that one), Lindt's creamiest milk chocolate… With water: more of all that, with a spicier edge. Sponge cake and nutmeg. Lemon peel in the aftertaste. Finish: long, rather drier. More soft and sweet curry and oranges. Comments: at last! As they say, wood makes the whisky, that's particularly right with grains (and, IMHO, wrong with proper malts).

SGP:551 - 84 points.

Good, a very last one, and I promise we won't touch another Scottish grain before… perhaps the coming summer?

Caledonian 28 yo 1987/2016 (52.3%, Cadenhead, bourbon hogshead, 246 bottles)

This baby was distilled one year before the distillery got closed in 1988. So it's historical, you know. If our friend in Campbeltown have decided to bottle this under this label rather than under the bizarre 'world whiskies' one, there must be a reason… Colour: pale gold. Nose: I'm not too sure. On the one hand, it's got those varnishy and over-bubblegumy notes, yet on the other hand, there are some rather complex oriental touches, orange blossom, rosewater, Turkish pastries… And a curious smokiness. Wood smoke, not peat of course. With water: oh well played, this is some kind of subtle buttered tea blended with tobacco juice (!). Some homemade custard as well. Mouth (neat): my this is strong! Lemon oil and raw Kirschenwasser… With water: very good, but I'm not finding anything really very special. Sweets, vanilla… It seems that it was on the nose that things were to happen. Finish: medium, a little raw. More raw eau-de-vie, tutti-frutti (oh rutti – ach excuse me). Comments: some grain whisky to nose, now we have seen everything.

SGP:640 - 82 points.

Didn't we just give the highest score to an 11 yo Strathclyde? But yeah, I agree and I promise, no more grains before long.