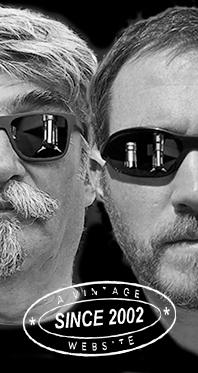 Home
Thousands of tastings,
all the music,
all the rambligs
and all the fun
(hopefully!)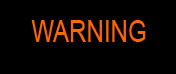 Whiskyfun.com
Guaranteed ad-free
copyright 2002-2017



The Whiskyfun general
annual meeting
(that would be just Angus and yours truly)

Indeed, Angus flew in for an annual Whiskyfun meeting, so naturally, we've done quite some four-hand tastings….



Session 1, old and very old whiskies

We'll first have a fairly old blend of interest, and then…

Real McTavish (43%, OB, Ainslie & Heilbronn, for Germany, +/-1970)

Anything by Ainslie may have contained Old Clynelish, as they used to be the owners or at least the license holders. Colour: gold. Nose: immediately reminds me of Ainslie's Royal Edinburgh, one of the wackiest blends there ever was. Typical old style full of old copper coins, fermenting honey, almost artichokes, old rusty tin box, roasted chestnuts, some kind of old chocolate liqueur, black olive brine, white asparagus, mashed potatoes… In short, this one would feed a whole regiment. Mouth: sweeter and rather rounder than expected, rather on digestive biscuits, Ovaltine, fudge, but also mole sauce, a touch of malt extract, barley sugar, and more and more salt. Finish: rather long, with some speculoos and gingerbread covered with a little salt and grated bitter chocolate. Toasts. Comments: truly old style, at times veering too much towards OBE. The sweetness of the palate salvaged it, says Angus.

SGP:442 - 81 points (Angus 80).

Shouldn't we go backwards in age?...

Ross Cameron's 22 yo (86°proof US, OB, for T.F. Craft Corporation Los Angeles, Old Highland Malt Whisky, 1950s)

Love this line on the back label 'It has a dignity which can only be found in the finest Scotch Malt Whisky'. Colour: deep gold. Nose: whaaat? Anything from a beehive mixed with chalk, camphor, dried litchis, old gewürztraminer, the wackiest embrocations, genepy and absinth, motor oil, maybe just a touch of green pepper, and the tzar's own old herbal liqueur. Aged mead, rosewater, quince paste, and just this magnificent earthiness that makes me think of the most precious mushrooms. Like, Caesar's mushrooms. Also beef stock, says Angus. Mouth: whaaat? Hard to know what was there in the first place, and maybe does this come from a long closed distillery nobody alive has ever tasted, but it truly is singular and magnificent. More and more of these subtle organic… err, subtleties, many mushrooms, herbs, earths… Its even got something kind of volcanic. Crushed basalt, wet schist and scoria. Quite amazing, really… Finish: medium, a tad more sappy and rounded, with more quince jelly, leaves, the whole being almost composty. Anything would grow in this. Chestnut jam (and purée says Angus) in the aftertaste. Comments: reminiscent of some older style HP with this earthy peat style. And it is delicious and quite special. Never tasted something like this, as far as I can remember. We're almost converging on a Brora-esque earthiness, adds Angus.

SGP:462 – 93 points (Angus 93).

Smith & Hoey 21 yo (no ABV, OB, Liqueur Old Scotch Whisky, sold or bottled 1905)

Age statements are not a new thing, are they… So this is probably a malt whisky bottled by or for London wine merchants Smith & Hoey Ltd. Distilled in the 19th century, obviously, and sold in 1905. Colour: gold. Nose: some ancient quince-y and apricoty Sauternes into which some mad soul would have poured a spoonful of crème de menthe, while no one was watching. Plenty of raisins, a clay court after a rain (at Rolland-Garros), a drop of miso soup, a bit of soy sauce, wild leek sauce, borage, dried tarragon says Angus (who needs a Chartreuse at this point – a yellow one), some soft bandage notes, maybe caraway… Well you could go on for ages picking any small numbers of tiny aromas… A bewildering complexity, thinks Angus, who's not wrong. Mouth: totally amazing, but it could just be some extremely pre-phylloxeric cognac as well. And yet it's definitely malt whisky. Salty bouillons and roasted pistachios and pumpkin seeds, bitter almonds, beef stock, marrow, camphor, dried figs, there's also something oily about it, like tea tree oil, maybe a little bergamot, or earl grey tea. Angus thinks it's good juice and I won't disagree. Finish: quite a good length, more saps and oils, more greenness, more medicine as well, some kind of dry herbal syrup… Eucalyptus in the aftertaste. Have you ever used herbal toothpaste? Something called Euthymol... (Angus's favourite brand). Comments: what can you say abut a bottle like this? No wonder so many people were shocked when they introduced columny grain whisky.

SGP:551 – 93 points (Angus 93).

McLaren's 25 yo 1878 'V.V.O.' (no ABV, John A. McLaren distiller, Perth, 'Scotch Whisky', +/-1902)

Hold on, this is actually 'Scotch' malt whisky distilled in Canada (in Perth, Ontario) by Scottish descendants. From an historical perspective this is particularly fascinating, because it represents an early example of whisky making in a Scottish tradition by people who emigrated from Scotland. You'll find much more information there. Oh and it's probably the earliest whisky we've ever tasted. Colour: gold. Nose: guess what, this is clearly 'American', but it does have these petroly aromas that allude to a much older style of whisky production. Slightly waxy, with some pinesap, a bit of coal dust, a moderate bouillonness (which is not a female billionaire, says Angus), and then an amazing amount of bergamot and chamomile. Some herbs (genepy again, wormwood). Actually, it shares many similarities with some of these very old Scottish whiskies. Dry medicine.

| | |
| --- | --- |
| Mouth: extremely herbal, almost like herbal essences, and one cannot not think of some salted Unicum, or Fernet-Branca. Some caraway, maybe a little tar liqueur as well, pine tar, dry liquorice… Tends to become drier, but it remains amazing that it did note lose the slightest iota of power. We also get almost like some hoppy IPA. Finish: surprisingly long, really, on bitter herbs, maybe some leather, more liquorice as well, some star anise, and a touch of burnt toast in the drier aftertaste. Comments: humbling to taste such an historic bottle. While the whisky is, on a technical level, a little too imbalanced to go past 90, the emotional score would be off the charts, it's really amazing to be able to taste something this old! To think that 1878 was when both the Université de Montréal and the University of Western Ontario were incorporated! (not that that matters much to us mere whisky drinkers…) SGP:371 – 87 points (Angus 88). | |

(Heartfelt thanks to Johanna and Charles, and Roger, and Angus!)

Bonus (and bogus) session

Tasting seven French mustards for Billy A.

Something really stupid happened on the Malt Maniacs' Facebook page (Angus says 'no kidding') when with a bunch of friends, we were discussing the controversial nature of wine finishes and then yours truly mentioned 'I love coffee and I love mustard but not together'. Or something like that. Our Pal Billy A. was soon to react and to throw down the gauntlet, challenging me to officially taste various mustards on Whiskyfun if he first tried a blend of mustard and coffee and published his comments on his own (and very excellent) blog 'Spirited Matters'. Which, sadly, he did. So it's our turn, and I'm taking the opportunity of Angus's visit to Alsace to simply do it. So, here we go…

This man is dengerous --->

Amora 'Condiment' (OB, soft mustard, France, +/-2017)

This is actually not true mustard, it's a sweeter and easier version that's mainly sold in Alsace. We put this on Strasburg sausage and various charcuteries, and of course choucroute/sauerkraut. Colour: mustard yellow. Nose: we definitely get some mustard, dill pickle, touches of wine vinegar, maybe a little citrus rind or something… Mouth: rather easy, light and fluffy, rather vinegary. The popcorn of mustards, says Angus. Finish: medium, a tad grassy, easy… Comments: what's good with this 'condiment' is that you can drizzle litres of it over 'stuff' while not burning your palate. It's crying out for a hotdog.

SGP:270 – 78 points (Angus 79).

Melfor 'La Moutarde' (OB, mustard, East of France, +/-2017)

We have a nice vinegar factory in East of France that mainly uses honey to produce some very light and rounded vinegar. And so they're also making mustard using that soft vinegar… Colour: deep yellow. Nose: what's good with mustard is that they come with readymade nosing glasses. A little sharper than the Condiment, with more pronounced pickled notes, and an elegant vinegary character (Angus). I rather agree, and also finding a little dill and perhaps oregano. Pickled cabbage. Mouth: a little sour, in a good way, with a vinegary side that really stands out, also a little fruity (green pears). Would suit a Scottish chip, says Angus. Remains rather soft, there are much stronger mustards, as we may find out soon. Finish: medium, with light lemony notes and touches of green riesling. Suggestions of that honey they're using to make the vinegar. Comments: the bittersweet side makes it quite unusual. A lighter style.

SGP:360 – 77 points (Angus 77).

Angus says they've got some peated mustard in Scotland, a shame that we haven't got that one on the tasting table. But let's move on…

Maille 'Fins Gourmets' (OB, grain mustard, France, +/-2017)

With mustard seeds inside! Colour: mustardy beige. Nose: creamy vinegar, with a floral mustard seed edge, some white pepper (Angus). I find it fresh and refreshing, I could see this used over carrots or celeriac. Rémoulade. I'm also finding hints of mayonnaise. The coleslaw chef's dream, adds Angus. Slightly grassy as well. Mouth: this one has more power despite the creamy mayonnaise-y texture. There's a good nose tingling waft of raw mustard seed. The grains don't get stuck in your teeth, which is a bonus, but I still wouldn't go dancing on Hotel California with a lady after having had a spoonful of this. Finish: rather long, with some lemon juice, wine vinegar, and hints of tarragon. Celery salt, says Angus. Comments: a solid effort by a very large French maker that belongs to Unilever. Angus says that he certainly prefers grain in his mustard than in his whisky.

SGP:271 - 80 points (Angus 80).

Shall we ever find a mustard which is 90?...

Maille 'à l'Ancienne' (OB, grain mustard, France, +/-2017)

This one with more, and bigger mustard seeds inside. Some deluxe supermarket mustard, if you will. Colour: yellow gravel (and perhaps 5am vo**t). Nose: impressive and robust vinegar notes, says Angus, who would add 'with bold fruitiness'. He seems to like this one. A mustard to wake you in the morning, through ingestion only, we suppose… I'm finding a little gingerbread and stewed red cabbage. Maybe some malt aromas appearing, or something like that. Mouth: lots of seeds! A very grainy texture, a lot of vinegar, notes of rollmop herring, fresh herbs, tarragon and dill, and pickled onion Monster Munch (says Angus, not sure we've got that in France – luckily, I suppose). Angus threatens me to bring me some next time. Finish: medium, with lingering grains in your molars. Comments: a solid mustard to say the least, dependable as well. The Talisker 10 of mustards?

SGP:371 - 84 points (Angus 85).

U 'Bio' (Magasins U, Dijon mustard, organic, France, +/-2017)

A supermarket's own brand, they most probably don't make it themselves. No whole grains in this one, it's all crushed up. Colour: mustard. Nose: a leaner and more direct vinegar note, subtle fruit, and even a hint of wax (not sure Angus is holding the distance here, he's starting to organoleptically hallucinate). I'm rather finding a lot of strongly vinegary mayonnaise. Something like tamarind chutney, says Angus, who's hallucinating more and more… (he's not going to lose sleep over not being considered a mustard professional, he claims). Mouth: wow, powerful! Immediate nasal aggression, a lot of pepper, we're starting to cough… Almost wasabi-esque. Mary and Joseph, save us! A whole spoonful would kill a Clydesdale horse, says Angus. Finish: very long, sour, bitter, and very peppery. A lot of vinegar in the aftertaste. Comments: violently vinegary. Cough, cough…

SGP:090 – 75 points (Angus 77).

Alélor 'Moutarde au Raifort' (OB, mustard with horseradish, Alsace, +/-2017)

A small Alsatian company well-known for their horseradish sauces that have already cured many diseases over the centuries. Colour: electric mustard yellow. Nose: horseradish is immediately apparent on the nose, with a simmering white wine vinegar underneath, and a few strong pickled onions (Angus commenting). I more or less agree, and find a little earthiness too. The rooty side of horseradish, I suppose (isn't horseradish a root?) Mouth: there are bits of horseradish inside. Slightly vegetal, Angus says that the vegetal side of the horseradish comes through (oh wow, Angus!) I'm finding a curious minty side, while Angus's getting a little saffron as well. Did you know that we produce a lot of saffron in Alsace? Finish: medium, rather fresh. Earthy and pickle-y, with some green cabbage. Watercress pepperiness. Comments: quite nice, but it's not as powerful as the nose suggests. Doesn't immediately kill you like the Dijon.

SGP:271 - 78 points (Angus 77).

Bonus, since we just had some horseradish mustard…

Alélor 'Raifort d'Alsace doux' (OB, crushed horseradish, Alsace, +/-2017)

Some call this the Alsatian wasabi. I said 'some'. Colour: raw milk. Nose: pickled earth (says Angus, who was not expecting to do all this while in Alsace for only three days, is now losing his senses), a little mustard seed despite not being any mustard inside, pickled cabbage… I for one I'm rather finding some kind of lemon-drizzled sauerkraut (but indeed that's pickled cabbage too, my bad). Maybe a little brine as well, says Angus. Mouth: softer first, with a delayed power. Let's remember that 'doux' means 'soft', some other horseradish preparations are much stronger. Rather lemony, peppery, a light natural sweetness, tiny red radish (the strongest), and more notes of… mustard. Finish: long, with notes of chilli and pepper. Starts to invade you… Quite warming, almost hot, but it all remains reasonable. Comments: a decent horseradish and a proper alternative to… mustard. A musternative?

SGP:171 - 75 points (Angus 77).

We're so glad I didn't tell dear Billy A. 'I love Nutella and I love fishpaste, but not together' instead. But challenge met!