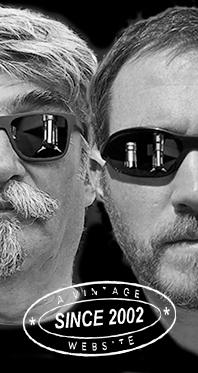 Home
Thousands of tastings,
all the music,
all the rambligs
and all the fun
(hopefully!)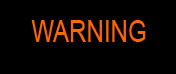 Whiskyfun.com
Guaranteed ad-free
copyright 2002-2017



As always, looking for malternatives… Let's see what we can find in the stash…

Paul Beau 'Vieille Réserve' (40%, OB, Cognac, Grande Champagne, +/-2016)


A rather large estate in Segonzac (around 100 hectares) with fully integrated production, from harvest to bottling. Colour: deep gold. Nose: it's a very fruity Cognac, lush, with bags of golden raisins and ripe peaches and apricots, as well as whiffs of broom, jasmine, and wallflower. Very sexy nose, easy, void of any excessive caramel or oaky tones. Mouth: really easy and fresh, and extremely fruity again. Very lovely oranges and peaches, a touch of liquorice, the obligatory raisins, and then small berries, cranberries, raspberries… Really very good and easy, which is absolutely not contradictory. Finish: medium, fresh, full of juicy raisins, with very nice touches of liquorice and rather tarte tatin in the aftertaste, with a nod to old Macallan. Comments: one of these Cognacs that are very dangerously quaffable.


SGP:641 - 85 points.

Tiffon 'Très Vieille Réserve' (40%, OB, Cognac, Fins Bois, +/-2016)


An assemblage (vatting) of very old Fins Bois, some said to be eighty years old. The house Tiffon too are owning their own vineyards, while the distillery's located in Jarnac. Colour: very deep reddish amber. Nose: the older age feels, but in no way is this very fine Cognac tired, or too oaky. We're rather finding plenty of prunes, dried currants, hints of violets, and just touches of thuja wood, pine, and eucalyptus… As for the flowers, I'd rather say peonies, and perhaps carnation (discreetly). Mouth: this has clearly more oak, but the fruits keep singing in the background. Quite a lot of cocoa and coffee beans, black tea, and behind all that, rather blackberry jam and indeed prunes. Tends to get a little thin, I find it a little regrettable that they've gone down to 40% vol. here. Finish: medium, a tad mentholy, with more prunes as well, and a black tea-ishness in the aftertaste. A tad harsh. Comments: isn't it getting out of fashion to bottle such an old spirit at 40%? I'm totally sure that things would have been very different à 45%, or even 43%. Excellent Cognac and a missed opportunity as well in my opinion.


SGP:461 - 82 points.

This, will be more fashionable…

Gallienne 27 yo 1990/2017 (50%, La Distillerie Générale, Cognac, Borderies, cask #COO20117335, 50cl, 1055 bottles)


These good folks at La Distillerie Générale are brand new independent bottlers, although it seems that Pernod-Ricard's behind them. They'll soon propose various spirits, mezcal, whisky, gin (of course)… And two Cognacs, including this very one. Wonderful design by Castelbajac. As for Gallienne, they're located in Javresac and belong to Martell, while Martell belong to… Pernod-Ricard. No small business here, it seems, but many large spirit companies seem to be trying to 'become craftier' these days… Colour: gold. Nose: it's a big fruity nose, rather on peaches and nectarines, then on mirabelles and just touches of tangerines, with hints of Demerara sugar and simply rhum agricole in the background. Feels rather younger than 27, but it's very clean. With water: some hay and a little earth. Rather shy and self-restrained this time. Mouth (neat): rather gritty and herbal on the palate, with a lot of green tea, then lime, fruit leaves (cherry, peach), and a very wee touch of cork. I had expected a rounder, easier style. With water: more fruits at first (cider apples) as well as liquorice root, but the slightly bitterish leafy grassiness remains in the background. Finish: medium, rather harsh, with a green tannicity, although some nicer fruity tones would be back in the aftertaste. Cherry stems. Comments: I was expecting a little more, but hey, I'm no Cognac expert. At all.


SGP:361 - 78 points.

Petite Champagne 1973 (48.5%, Jean Grosperrin, Cognac, +/-2017)


These are true independent bottlers! Did you see the wonderful verticale of Gosperrin we did on January 7, 2018? Colour: full gold. Nose: another world. This one's extremely elegant, it's ridden with juicy mirabelles and damsons, it's got something slightly Yquemy (must be the mirabelles), and some entrancing whiffs of mentholy ointments start to rise to your nostrils after thirty seconds, giving it something oriental. Nargileh and beedies smokes, perhaps, and maybe a little incense. Wonderful nose. Mouth: this one too is a tad rougher on the palate, but balance is preserved, with fruit peelings (peaches yet again), some green melon, a few raisins, and yet again a rather oriental development. Baklavas, pepper, cinnamon, orange blossom water, crystallised angelica, a wee touch of mango chutney… All is very well here. Finish: rather long, on oranges, mint, honeydew, and coriander. Great freshness. Comments: just the wee grittiness on the palate will prevent me from going up to 90, but we're very close.


SGP:651 - 89 points.

A last one, let's try to find a powerful Cognac…

Michel Forgeron 'Barrique 1989' (59%, OB, Cognac, Grande Champagne, 2015)


The 1988 had been quite beastly! Colour: amber. Nose: shall we call it rustic indeed? I'm getting a lot of hay and a hint of scented soap, then a lot of earth. In the background, touches of asparagus, perhaps. Certainly not an easy commercial Cognac. With water: tons of liquorice and sandalwood, while this baby's getting very fragrant globally. Jasmine tea. Mouth (neat): Cognacs at this kind of natural strength are uncommon, and indeed this is unusual, with bags of roasted walnuts, some burnt cake, some burnt raisins, and quite some toffee. Very oily mouth feel. With water: there are still spikes and bumps, but I cannot not enjoy this citrusy unfolding. Say blood oranges, incense, and a feeling of mizunara (with apologies to whom this may concern). Finish: long, rather on marmalade, burnt dried fruits, and some 'black' tannins. Comments: pretty very good, just not an 'immediate' Cognac, and certainly not one for beginners (such as this humble taster).


SGP:551 - 83 points.