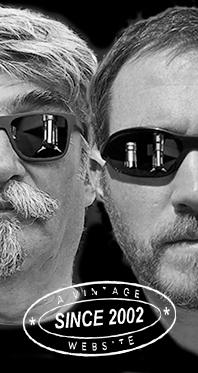 Home
Thousands of tastings,
all the music,
all the rambligs
and all the fun
(hopefully!)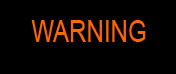 Whiskyfun.com
Guaranteed ad-free
copyright 2002-2017



A little bag of cognac to celebrate the Centenary of the Armistice of 1918

We could as well have had spirits from many other countries, naturally. Indeed, on the morning of 11 November 1918, the guns fell silent in France and were replaced with the pops of the corks. Peace!

Camus 'Borderies VSOP' (40%, OB, Borderies, 2017)


This one is 'single growth certified', something that may be redundant with its Borderies appellation, but would we care? Colour: rich gold. Nose: it does nose a little young, but it's got wonderful raisins and dried apricots and quinces (rather quince jelly). There's also this faint pinesap/eucalyptus touch from the wood, as well as a delicate earthiness. Rather class so far, let's just see if the minimal strength doesn't pull it down. Mouth: sure a little more power would have been welcome, but on the other hand it's a rather characterful cognac, quite resinous again, with complex raisins and dried figs. Also this earthy touch again, always an asset. Finish: rather long but a touch rougher again, this ought to be young cognac. A tad too young, perhaps. Resin in the aftertaste. Comments: some excellent cognac, would love to try these batches after ten more years of aging. I find it much better than the house's more regular VSOP 'Elégance'.


SGP:551 - 83 points.

Paul Giraud 'Vieille Réserve' (40%, OB, Grande Champagne, +/-2017)


The wee French independent bottlers Old Brothers had a fabulous Paul Giraud last year (WF 90). Colour: gold. Nose: a tad more floral than the Camus at first, then more mineral, almost waxy. Graphite oil? Also some very perfect notes of peaches, both fresh and tinned, a side that I always just adore in cognac – provided it's there, naturally (S.!) Mouth: indeed it is a fruitier, tenser and tighter style of Cognac, much closer to the fruits, with an abundance of peaches. Let's say it's more vertical, while the Camus was more horinzontal. Finish: medium, fresh, fruity. Touches of ripe Williams pears, perhaps – beyond the peaches. Comments: wonderful fruity cognac, just the low strength is a little, well, low. 40% should be interdit now, 42% are already much better in general. IMHO.


SGP:650 - 85 points.

Camus 11 yo 'Île de Ré' (49%, Through the Grapevine, La Maison du Whisky, 2018)


This is single-vineyard cognac from the island of Ré, in the Atlantic. We've already tried several official Île de Ré by Camus, they had been very good. Colour: pale gold. Nose: do we really find a few coastal notes? Perhaps, in any case this is more austere, drier, closer to lees and stems, and frankly not very aromatic. Apples. But in whisky, this kind of nose may lead us to fantastic palates, so let's see… Mouth: certainly more rustic than the official Camus, more on fruit eaux-de-vies (pears, damsons), stems, leaves… On the other hand there's something akin to peat smoke (say 5ppm, ha), as well as a grassy minerality that's not unseen in Scotchland. Some assorted leaves and peels. Finish: long, grassier than any official cognac. Which, in a sense, would make it more of a malternative, I suppose. Lemons in the aftertaste. Comments: a little raw, but it's a beautiful style that would please lovers of characterful malts.


SGP:461 - 85 points.

… and within the very same series…

Vallein Tercinier 1987/2018 (49.1%, Through the Grapevine, La Maison du Whisky, Bons Bois)


The name that's already conquered many a whisky enthusiast, including this very one. Colour: full gold. Nose: but how and why do they always do this? Immediate pleasures, immense balance, stunning honeyed fruitiness, and, well, there. Citrons, heather, pollen, mirabelles, all that with an impeccable freshness and yet all the complexity that only comes after proper aging. In this case, that's forty years, mind you! It's to be noted that this baby's 'brut de fût', so natural cask strength. Mouth: good, perhaps is there a little too much resinous wood at this point (and cannabis resins etc.) but on the other hand, that's not unseen in old cognacs and no one will tell it is a flaw. After and underneath that, the usual wonderful fruits, cider apples, gritty pears, peaches, greengages… So there is an acidic side that just works beautifully. Finish: long, tart, citrusy and green. Comments: you could almost say this is the equivalent of a very old Rosebank – should this be whisky. It's just a little more rustic.


SGP:561 - 88 points.

Vallein Tercinier 'Lot 90' (49.7%, OB, Grande Champagne, for Flask, USA, 2018)
One of the several inceptions of those famed Lot 90s. Sorry, no pictures at hand. Colour: gold. Nose: Demerara sugar, crystallised peaches, butterscotch, chestnut honey, melon jam, quinces, cassata, orange blossom water, baklavas… Etc., etc., etc. Irresistible, as expected. Mouth: 'strordinary, slightly gritty once more (apple peels), slightly mentholy, then wonderfully tea-ish (pu erh), with hints of those superb dried tangerine peels that they have in China (Chen Pi, a stunning thing I've just discovered thanks to my friend Gene). Many candied fruits as well, citrons, angelica… And even drops of yellow chartreuse. Finish: long, fruity, clean, honeyed, bright and above all, very fresh. Comments: I know, hardly a surprise.
SGP:651 - 91 points.

Vallein Tercinier 'Lot 70' (52%, OB, Petite Champagne, for Flask, Ryan and T5C, USA, 2018)


Colour: amber. Nose: and there come the mushrooms, the old rancio, the cigars, the old Sauternes, the cedar wood, the dried longans, the prunes, the dates, the sage, the parsley, and all the rest. I would say it's impossible to resist this, you could spend hours with your nose above your glass without even feeling the need to put a few drops into your mouth. But duty is duty, let's still do that… Mouth: a tough call between… no no no, this is brilliant even if it started a tad tannic and 'black' (tea), mangos started to pop out after just three seconds, together with tangerines, peaches, heather honey, pomegranates, and apricots. Not much to add, this is immaculate and it could well convert any teetotaller, seriously. Finish: medium, superbly fresh and fruity, rather all around mangos and peaches. Only the aftertaste is a tad bitterer, with some propolis and black tobacco. Comments: all things considered, let's state that both the 90 and this 70 will share the same score in my book. They never fail you at V-T.


SGP:661 - 92 points.

Merlet 'Assemblage N°2' (44.3%, OB, Sélection Saint Sauvant, 2016)
This one is a blend but the house has got a good reputation. There's some young cognac inside but also some very old Fins Bois from the year 1948. Colour: gold. Nose: we're rather all on blond tobacco and plums at first nosing, then the expected ripe peaches, and then some very complex and fragrant hints of vetiver, ylang-ylang, orange blossom, and probably linden flowers, which could get a little heady but that's not the case at all here. A very complex and subtle nose, very elegant. Mouth: rather sublime, extremely well balanced, you can feel that some proper Maître Assembleur has been working on this (indeed, A.K.A. Master Blender). Superb apricots, mirabelles, heather honey, marmalade, then a touch of liquorice and tobacco again, maraschino, rancio, marzipan… The freshness is impressive. Finish: medium, still fresh and fruity, perhaps just a notch jammier. No problemo, on the contrary. Comments: some cognac session today, don't you think? It's true that we've carefully avoided any entry-level boisé-ed stuff.


SGP:650 - 90 points.

Distillerie Charpentier 45 yo (60.8%, Cadenhead, Petite Champagne, 262 bottles, 2018)


More of those Distillerie Charpentier that Cadenhead are having. I have to say earlier bottlings had been wonderful (the 35 was out-of-this-world at WF 92 points), but indeed, the very high strength is quite unusual. Careful with this cognac, Eugene (pfff…) Colour: full gold. Nose: right, okay, I understand. Bourbon, vanilla, butterscotch, icing sugar, hints of varnish. So, with water: tiny elements are appearing, pine needles, mutton suet, apricots, iodine (early landed, matured in Campbeltown?), dried beef, marrow, dried porcinis… I have to say it takes water very well and you may even drown it – if you can – it'll still be alive. Mouth (neat): too strong, but you do feel that something's happening underneath this thick layer of ethanol. With water: the best use of water indeed. Olive oil, oranges, apricots, honey, raisins… I wouldn't say it's extremely complex, but in its relative simplicity, it's perfect (Nietzsche, come out of this poor body!) Finish: long, feeling younger. Comments: it is utterly excellent cognac indeed, but should you have said it's a 12 yo, I wouldn't have cried foul.


SGP:550 - 88 points.