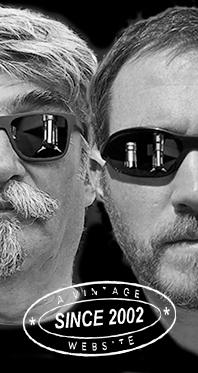 Home
Thousands of tastings,
all the music,
all the rambligs
and all the fun
(hopefully!)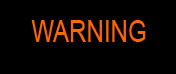 Whiskyfun.com
Guaranteed ad-free
copyright 2002-2017



A little bag of three young Talisker

Both Laings (Douglas and Hunter, so Fred and Stewart plus respective offspring – are you following me?) seem to have quite some young Talisker. And of course Diageo…

Talisker 2003/2014 'Distillers Edition' (45.8%, OB, TD-S: 5QC)


Yes, late again. Remember, these are finished in amoroso, amoroso being the most unusual kind of sherry. It belongs more or less to the cream family, being a blend of oloroso and PX. Colour: gold. Nose: it is not very 'amoroso', and that's pretty good news. It's also true that I've already tried several other vintages and that they've all been to my liking. But I'll always prefer the regular 10 anyway, so will always find all these (very silly, as old distillers used to say) finishes a tad unnecessary – to us, maybe not to the distillers and bottlers. Anyway, pleasant nose, the sweetness and the peat together creating some pleasant soft-mustardy notes. Mouth: it's not a few litres of PXed oloroso that'll manage to tame a young Talisker. So it's all Talisker indeed, plus a handful of earthy raisins. Some walnut wine. Finish: rather long, rather fresh. Salty smoked raisins, sounds awful but it isn't. And sweet mustard. Comments: this batch seems a little sweeter than others, but only proper comparison is reason, eh…


SGP:554 - 85 points.

Talisker 8 yo 2009/2018 (48.4%, Douglas Laing, Old Particular, cask # 12364, 393 bottles)


Colour: pale white wine. Nose: a tad spirity, almost brutal at first nosing, probably a little newmake-y, with youth's fruits rather in the forefront (pears, yellow peaches) and only then a grassy smokiness as well as, yep, some smoked porridge. Could be that the boisterous fruits would not let the coastalness come through yet. Mouth: it's a little young and raw indeed, but of course it is very classy distillate, so any age would work. Nice mentholy touches, there's almost a feeling of thin mints with this peppery bitter chocolate. And more lemon and brine, as expected. Finish: long, still very fruity. That's the age. Comments: that's the problem with many very young peaters (same with Ardbeg), the raw fruits tend to fight the smoke and would only give up and mingle after, very roughly, ten years or beyond. A vague impression. But it's still excellent whisky in my book.


SGP:645 - 84 points.

And you knew this was coming weren't you…

Talisker 8 yo 2009/2018 (59.4%, OB, Special Release, first fill American oak hogsheads)
The hogsheads have been deep-charred, apparently. Let's see if that didn't make this young Talisker too creamy (so modern)… They don't mention the outturn, so it's large. Colour: pale gold. Nose: another one that's a little medicinal and spirity at first nosing, while that's even more obvious at almost 60% vol. But I also seem to detect olives, and olives work just like… say madeleines in my mind. Olives push the right buttons! (I tell it like it is, I owe you that). With water (because water's really needed): oh yes, farmyard, beach mud, almond paste, yeast, new wellies, Vicks (big!)… That's all rather wonderful. This baby loves water even more than, say ouzo does. Mouth (neat): huge, totally vertical, with just a little tropical forest honey in the background, but that may well vanish as soon as water's been added. Let's see, with water: formidable. Mint and almond oils. What a whisky! Finish: lemons! Lemons always work in a finish. Comments: feels slightly 'lab' at times, but that wouldn't bother me one bit when the end result's this brilliant. And, above all, balanced. Oh and have you noticed that there seems to be a thing between Diageo and the number eight (8). Karma or something… Fantastic whisky, one of the best quality/age ratio out there, in my opinion. Or isn't that rather age/quality? Now one second please, have to check my score for Lagavulin 8... Okay, good, so…


SGP:454 - 91 points.