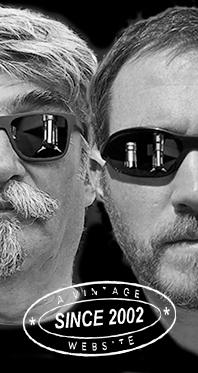 Home
Thousands of tastings,
all the music,
all the rambligs
and all the fun
(hopefully!)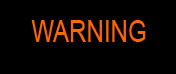 Whiskyfun.com
Guaranteed ad-free
copyright 2002-2017



Many more grainy grain whiskies
(includes good surprises)

Indeed, single grain whiskies are pouring in at an even faster pace than before. We could do one grainy session per week, mind you, but do not worry, we won't do that…

Hamiltons Lowland Single Grain (40%, Angus Dundee, grain, +/-2017)
This is said to be an undisclosed wheater – with a little malted barley, naturally. Tricky use of the appellation 'Lowland' here (but I guess that's not verboten), hope no one will ever make any grain whisky on Islay! Colour: pale gold. Nose: h.e.l.l.o.? Medicinal alcohol, sawdust, cardboard, nail polish remover, vanillin. Almost oaked vodka, in fact, extremely shy. Mouth: nobody in there. A cardboardy bitterness, a little sweet cider, more cardboard. A very thin spirit. Finish: almost none. A little sugar. Comments: most probably not designed as a sipper. No pleasures to be had from any proper copita or tulip-shaped tasting glass, tumblers and huge ice cubes being de rigueur here, in my opinion. Or perhaps Red Bull or Irn Bru?


SGP:330 - 40 points.

The Norfolk Farmers (45%, OB, St. George Distillery, grain, 1998 bottles, 2016)
Colour: pale gold. Nose: much more presence, aromas, wildness, and, well, expressiveness here, we're almost closer to some farmy (indeed) malt whisky, with quite a lot of ale, sourdough, cider, then candyfloss, icing sugar, and preserved apricots. A pleasant nose, I have to say, not one of those indistinct vanilla juices that may be met elsewhere. Mouth: really, it's fair, with maybe a little too much oak for me (cinnamon powder) but also pleasant and unusual notes of stem tea (cherry), chocolate, caraway, and sweet juniper (genever). Finish: rather long, on pretty much the same flavours. Comments: a pretty good surprise, I think this is rather sippable young grain whisky.


SGP:451 - 78 points.

Cambus 25 yo 1991/2017 (52.1%, Claxton's, sherry butt, cask # 1725-103028, 571 bottles)


I remember we've had some very difficult 1990s Cambus, but you never know… Colour: pale gold. Nose: sour cider, wine, sawdust, vanilla, custard, green melons, butternuts, the plywood department at Home Depot… With water: oh, old cigars and cigarettes, old teas, twenty years old patchouli, ten years old potpourri… That's really lovely and quite antiquated. Mouth (neat): seriously, it's a better grain whisky, not deep, but with good lighter fruitcakes and a bag of overripe apples. Plus macaroons. With water: as expected, more coconut comes out, drops of arrak… Finish: medium, cake-y, with various teas. Marriage Frères' coconut-flavoured stuff. Comments: good surprise, this was not all only about varnishes, coconut, vanilla and wine gums.


SGP:551 - 83 points.

Cameronbridge 23 yo 1994/2017 (53.9%, Archives, grain, refill sherry hogshead, cask #19928, 234 bottles)


As I sometimes say, if our Dutch friends decided to bottle this middle-aged grain, there must have been a reason. Not sure you could say that about all bottlers, ahem… Colour: gold. Nose: starts a little acetone-y, goes on with preserved pears and other fruits, and keeps moving with more and more geranium flowers. Never found this much geranium in any whisky, I think. Some tamarind as well, tomato leaves, and perhaps a hint of smoke, possibly from the cask's previous content. Really unusual. With water: barley water, marzipan, cherry liqueur (guignolet), hessian, a touch of peat. Mouth (neat): very fruity! It's really fun, albeit a tad Fanta-ish. 7up, tobacco, hints of smoked tea, redcurrants, then more oak. With water: works a treat, as if this was rather some very nice blend. A malty side. Finish: medium, on orange-flavoured marzipan and once again a little lapsang souchong in the aftertaste. Comments: fun and good. Not your average grain whisky, that's for sure.


SGP:452 - 84 points.

Invergordon 27 yo 1988/2016 (45.8%, The Single Cask, cask #8118)


Colour: white wine. Nose: it is one of those grain whiskies that nose a bit like multi-column rum, which is not obligatorily a bad thing, mind you. Whiffs of sugar cane, sunflower oil, popcorn, a pleasant almost yoghurty sourness from the oak (I suppose), then more hay mixed with crushed strawberries, and even wee touches of eucalyptus. I find this pretty complex. Mouth: really very good, this time with a rooty side, celeriac, gentian, sweet carrots, then more vanilla, white bread, cinnamon… The oak starts to feel after fifteen seconds. Finish: not the best part, but that's most grain whiskies' fate in my book. A little too much sawdust, white pepper and cardboard. Comments: still one of the better grains in my book – mind you, grains are usually cruising along the 70-75 marks.


SGP:440 - 80 points.

Strathcolm 'Extra Special' (40%, Alistair Forfar, scotch grain, +/-2017)


Mind you, this one accumulates handicaps, grain, no age statement, the use of the words extra and special (dissonant in this context)… But you never know, do you… Colour: pale gold. Nose: not bad! Vanilla, syrups, white chocolate, touches of melon jam… It's okay, it's really okay… Mouth: ouch, no, this is almost the same as the Hamiltons, with this cardboard, sawdust, and not enough vanilla to make up for that. Finish: short, empty. Comments: minimum service as far as Scotch whisky is concerned, so not extra and not special – at all. Or as we sometimes say, blended whisky to which they haven't even bothered adding malt. Too bad, the nose was okay.


SGP:330 - 42 points.

Strathclyde 28 yo 1989/2017 (46%, Cadenhead, 216 bottles)


Colour: pale gold. Nose: LOL And I mean LOL. Olive and argan oils, then pinewood dust, bread dough, and a huge vanilla cake. They say the wood makes the whisky (well, some do, at least); in the case of grain whisky, they may well be right. Mouth: rather in good bourbon territories, with good coconut, vanilla, bread, brioche, and a feeling of rye. All that is covered with a layer of milk chocolate. Finish: medium, rounded, praline-like. This is almost proper gianduja (not Nutella, eh!) Comments: liked these notes of roasted hazelnuts quite a lot. Praline in a bottle – which is hard to resist.


SGP:530 - 83 points.

Let's find a rather special grain to put an end to this grainy session…

North British 1964 (46%, Moon Import, 10th Anniversary, sherry wood, 300 bottles, +/-1990)


One of the most wonderful labels ever, but Moon/Mongiardino always had stunning labels. Colour: gold. Nose: hazelnuts, tropical fruits, pina colada, soft caramel, vanilla fudge, roasted pine nuts, sweetcorn, läckerlis. Hoppla, excusez… Mouth: very good for grain whisky. Not all these old North British have been to my liking, and perhaps is that proper bottle ageing, but it's one of those grain whiskies that are getting slightly malty over (a long) time. Notes of rum too, old forgotten vanilla liqueurs, antique Malibu… Finish: medium, perhaps a tad winey. We're talking, say, Australian chardonnay. Comments: sadly we don't score labels, but this is a very fine old grain whisky, for sure. By the way, North British was known for distilling maize, so this could well be 95% maize (plus a little malted barley).


SGP:540 - 83 points.

Wait, perhaps do we also have a much older one… and then a last very old one…

Invergordon 43 yo 1974/2018 (41.9%, Kintra, cask #15, 198 bottles)


This one's brand new, so no pictures yet, but very old Invergordons have always been my favourite grains. Especially the sherried ones. Colour: gold. Nose: why is that that this is more complex? Just a matter of age? Wonderful slightly petroly tropical fruits, mangos and coconuts but also old tools, Meursault, vanilla, hints of oyster mushrooms, pine needles… So, why was Invergordon better? Mouth: very lovely soft coconut water (and I'm not a fan of coconut in my whisky), vanilla cake, green tea, moss, old chardonnay again, raw mushrooms… And, most of all, no obvious dull oakiness, despite both the old age and the low strength. Finish: a little short perhaps, but delicate and rose-y. Old perfume. Comments: age does bring complexity. Fact. One of the rare single grain whiskies worth bottling as a single, IMHO.


SGP:551 - 88 points.

North of Scotland 41 yo 1970/2012 (47.1%, Finest Whisky, cask #5, 234 bottles)


The long-closed North of Scotland Distillery was sometimes called 'Alloa' and sometimes 'Strathmore'. I've only tasted around ten of them so far. Colour: gold. Nose: strawberries! Crushed ripe strawberries, strawberry yoghurt, strawberry jam, strawberry beer, strawberry wine… And I am not joking! All around all these strawberries you'll find thin layers of custard, milk chocolate, and perhaps plum wine. Mouth: good, even very good. Like just all grain whiskies, it's not very deep, and it's even a little thin, but should you like strawberry yoghurt as much as I do, you're in for a treat. Very good oakiness, rather with earl grey and baklavas. That's right, bergamot and orange blossom, plus some rosehip tea. Those kinds of notes only appear after at least 30 years of proper aging, in my modest opinion. Finish: hold on, sweet mustard? Really? Comments: a very funny, almost poetic old grain. Loved the rosehips.


SGP:550 - 86 points.

Good, there's more but I think we've had more than enough grain whiskies. You say we've tried ten of them? Please excuse me, but 'burp'. I need malt!