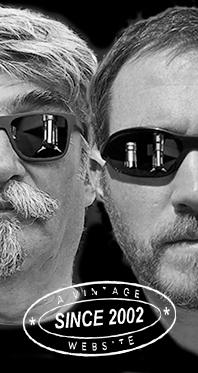 Home
Thousands of tastings,
all the music,
all the rambligs
and all the fun
(hopefully!)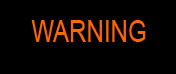 Whiskyfun.com
Guaranteed ad-free
copyright 2002-2017



More vatt… I mean, blended malts

Perhaps including some quasi-singles, a.k.a. the teaspooned ones, let's see what we have in the boxes… We'll try to focus on new ones, but you never know what may happen in these tastings… This one isn't new, for example…

Highland Journey (46.2%, Hunter Laing, blended malt, +/-2014)


Not much to be learned from the label, except that this only stems from Highland distilleries (knowing that some good folks will consider Speyside as a part of the Highlands)… Colour: gold. Nose: apples, barley, oranges, raisins, brioche dough, and vanilla. I repeat, apples, barley, oranges… Mouth: really good, just not very singular (but wasn't that the whole point?) Apples, pears, oranges, vanilla, sultanas, panettone… Would someone blend Glenlivet 12 with Glenfiddich 12 50/50, I suppose you'd get something like this. Finish: medium, a tad more on oranges. Comments: very good, very drinkable, not void of any good maltiness, but it won't make you scratch your head. Which, no need to say, some will think is an asset. So it's goo, goody-goody good.


SGP:441 - 80 points.

Old Perth 'Number 4' (43%, Morrison & Mackay, blended malt, 2016)


Number 2 had been to my liking (WF 80). Colour: pale gold. Nose: something slightly metallic (old copper kettle) and some stewed celeriac, then rather some old newspapers and a bag of overripe apples, plus some of grandma's potpourri, some vanilla pods, and a pleasant doughy sourness. Some old-school asperities to be found here. Mouth: really old-school! Some fermenting grass, bitter ale, savoury soups (miso?), walnuts, salted liquorice, and malt extract. The exact opposite of the Highland Journey, which was much sleeker. Finish: medium, with a drop of chicken broth on top of some sweet American bread. Comments: it's excellent that they found their own old-skool style. A nostalgic blended malt?


SGP:352 - 82 points.

Scallywag 13 yo (46%, Douglas Laing, blended malt, 2018)


A newer batch of Scallywag 13, apparently. Just loved the first one last year (WF 86), so happy to follow up (which we wouldn't do, normally…) This is all Speyside and sherry, by the way. Now, if Milou/Snowy is on Scallywag and Captain Haddock on Big Peat, where's Tintin? Colour: deep gold. Nose: shoe polish and ski wax in a Speysider, how and why could we be against that? And old tools, engine oil, walnuts, old library, Spanish ham, chocolate, overripe mangos… It's a stunning nose, really. They must be having a secret. Mouth: we've certainly known Glenfarclasses that were like this. Not saying this is Glenfarclas-led, of course. Walnut cake, marmalade, chestnut purée, kougelhopf, gingerbread, roasted raisins, etc. Finish: long, with prunes, flints, and walnuts. Some oloroso that would have been very gently 'dulce-ed'. Comments: still a fan. And love it that they would have put Charlie Maclean's dog on the label.


SGP:451 - 86 points.

Timorous Beastie 10 yo (46.8%, Douglas Laing, batch #1, blended malt, +/-2017)


Tried the NAS (WF 85), tried the 18 (WF 86), tried the 21 (WF 89) and tried the 40 (WF 91) but never the 10. Colour: white wine. Nose: fresh as a daisy, so floral, subtle, with green melons, yellow peaches, fresh hazelnuts, angelica, rhubarb, and just a drop of vanilla essence. Mouth: fresh and really full of pears, of all kinds. Williams first, naturally. Hints of Gueuze, hops, and tangerines. It's a pretty light and fresh style, perhaps a little timorous indeed. Some sides remind me of Glenkinchie. Finish: short to medium, a tad ale-y. Hints of asparagus in the aftertaste. Comments: perhaps a little shier than its compadres? But once again, it is a very nice composition. And WF's registered mouser, Aston the Scottish fold cat, says he loves the label.


SGP:441 - 83 points.

Speyside 29 yo 1988/2017 (49.7%, Le Gus't, blended malt, hogshead, cask #403, 262 bottles)
This baby's said to be Burnside, so actually Balvenie, but shhh… Le Gus't are an excellent bunch of spirit and wine lovers from the south of France. They're located in Manosque, more precisely. Colour: pale gold. Nose: perfect. Some mirabelle tarte covered with custard and topped with drizzles of Swiss apricot liqueur. All right, all right, that would be apricot liqueur from Provence. You may add a few quinces and just ideas of some kind of grassy smokiness. Fantastic nose. Mouth: pretty brilliant. Malty wine gums, marshmallows, mirabelle jam, acacia honey, a spoonful of Lagunitas (IPA, rather the Chicagoan make – yep making this up), and lovely notes of green Pu-erh tea. Great freshness and temper at this age. Finish: long, with a perfect greenness that would hint at acacia wood, quite bizarrely. But of course that cannot be. More honey on the aftertaste. Comments: we're flying very high this time, although this is still 'pretty young'.


SGP:561 - 89 points.

Speyside 39 yo 1978/2017 (60.4%, Le Gus't, blended malt, sherry butt, cask #4, 104 bottles)
Intriguing, very intriguing… Colour: gold. Nose: it's a pollen-y one, you would believe you just opened a beehive (while wearing a beekeeper's gear, of course). We're reminded of old Caperdonichs or Glen Grants here. Sweet beer, honeydew, mead, all that… The 60% don't feel – or is that me? With water: lovely smells of wood smoke, pine, new pipe, burnt apple tarte (make that tarte tatin)… Mouth (neat): magnificent, full, malty, ale-y, honeyed, this is almost distilled mead. With water: goodness gracious, this has knack and tons apricot jam. Touches of maple syrup and always this feeling of great IPA, fruity hops, and indeed mead. I don't think this style is still on over there in Scotland, which we should regret. Finish: long, a tad more bonbony, with a 'Chinese' spiciness that's just perfect. Chilli-ed Chirashi or how is that called? Comments: old malt in full form. Doesn't taste very 'blended', actually, but I wouldn't stake my life on that. Great work, Le Gus't!


SGP:561 - 91 points.

963 8 yo (59%, Sasanokawa Shuzo, Japan, blended malt, +/-2017)


This is complicated. The bottle comes from Japan but there are every chances that it's not actually Japanese malt whisky. So perhaps some Scotch malt whisky disguised as Japanese? Let's hope it's not as lousy as these bottlers' other line, the infamous Yamazakuras that I really dislike. Colour: pale gold. Nose: light malt, apples, marzipan, vanilla, pears, sponge cake. This won't offend anyone, even at 59% vol. With water: a little oak, a little vanilla, a little beer. Mouth (neat): well in the style of the Highland Journey, but I like that one better. Apple juice, beer, barley. Not bad, just very simple. With water: it's good, it's easy, it's barley-y. Pleasant touches of oranges. Finish: medium, malty and beerish. Comments: not much to be seen here, it's some pretty random average young malt whisky. They have millions of litres of these lying up there in Scotchland. Good not great, in other words, at least it's not over-vanilla-ed.


SGP:441 - 75 points.

Good, we may need peat now…

Angel's Nectar 'Rich Peat Edition' (46%, Highfern, blended malt, +/-2017)


The regular Angel's Nectar has been to my liking despite a lousy strength of 40% vol. (WF 83). They upped their game, apparently, but indeed this is still NAS. Colour: white wine. Nose: young Caol Ila playing it easy, with ideas of neighbours Bunnahabhain 'Moine'. Nice soft nutty peat with some apple juice and drops of seawater, seashells, and some stone-y sauvignon blanc. It's not a big peater, that's all I can say. Not sure there's only peaters inside. Mouth: instantly reminds me of Caol Ila 12, which cannot be a bad thing. Brine, lemon juice, a softer earthiness, a touch of gentian, and a wee bit of kipper. Soft and good. Finish: medium, elegant, slightly salty and mildly peppery, with a grassy white rum in the aftertaste. Who did add some white agricole to the combo? Comments: seriously, this is very good. Very nice smoky zestiness, nothing to add.


SGP:356 - 85 points.

Big Peat 25 yo 1992/2017 'The Gold Edition' (52.1%, Douglas Laing, blended malt, 3,000 bottles, 2017)


They may be milking the cow here, but all the bovines seem to be most happy with that, so I can't see why anyone not totally insane should complain. Certainly not this humble amateur taster! By the way, if it's a 1992, there cannot be any Port Ellen inside, am I not right? Colour: pale gold. Nose: it is a rather leafy, grassy peat, dry and pretty camphory, with a wee buttery side, some fresh almonds, and all things related to a walk on Islay under some heavy shower. So yeah, any day. Damp textiles, raw wool, all that. With water: fermentary, definitely. Smoked yoghurt, perhaps? Mouth (neat): it's true that this is extremely good. Perhaps a little simple, as if all peaters had annihilated each other in some kind of way, but this lemon plus seawater plus smoke combination just works. With water: a little more sweetness, smoked apple juice, iodine, our friends the whelks… Finish: medium, rather easy going and gentle, cidery… Saltier aftertaste. Comments: excellent, just a tad gentle, perhaps. I'm not sure anyone should add any waters, in fact. No, better not, I don't think it's a great swimmer. I'm even wondering if I don't like the brighter youngsters a little better, to tell you the truth…


SGP:356 - 83 points.

Oh hell, since we're trying to make a point here…

Big Peat 'Feis Isle 2017' (48%, Douglas Laing, sherry finish, 1,600 bottles)


I know, a sherry finish, which sounds as scary as some asparagus soup blended with American coffee to me (couldn't think of anything weirder just now)… Oh and yeah, I thought it would be smart to taste a Feis 2017 before the 2018 edition started. Some sense of timing, you know… Colour: pale gold. Nose: rubber boots and carbon paper, asparagus soup indeed (I told you), and not a drop of American coffee. All nice, and no whacky sherry that I can detect, so all is fine in the best of worlds so far. Mouth: frankly, this is very good. Sure it's pretty rubbery, oddly tarry, bizarrely sour, and even kind of dirty and perverse, but there sure is more action than in the 25 years old Golden Millionaire Edition (are you sure that was the name, S.?) What's more, the sherry seems to bring something poetically rotten. Old ham, marrow soup, mutton suet, something like that. Finish: long, salty, smoky. Very salty, actually. Someone may have added seawater while Fred L. was not watching. Comments: a good and funny gruel, full of bumps and unlikelinesses – but I've heard it may attract aliens, so please be careful.


SGP:566 - 85 points.