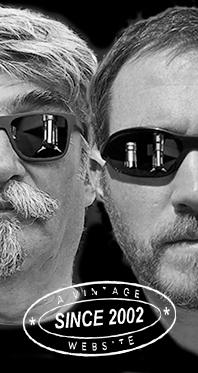 Home
Thousands of tastings,
all the music,
all the rambligs
and all the fun
(hopefully!)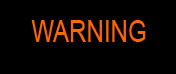 Whiskyfun.com
Guaranteed ad-free
copyright 2002-2017



Why not a few white mezcals!

I believe whiskysexuals tend to overlook most 'white' spirits, whether those are made out of fruits, grains, cane, or other raw materials such as agaves. And yet, the best ones can be superb, and obviously fully distillate-driven. What's better than a great distillate that needs no oak to be stellar, even if the best ones are usually aged for a few years in inert containers, usually stoneware or even glass?

Pescador de Suenos 'Appendiz' (38%, OB, Mezcal, +/-2017)


The lower strength is bad news indeed, but this make from San Juan del Rio area in Oaxaca has got a good reputation. It's 100% Espadin agave, which is the most common variety and usually cultivated, not wild. Colour: white. Nose: you would believe it was bottled at 45% vol.! It is a very earthy and smoky mezcal that develops of green olives and pickled lemons while remaining wonderfully dry and, indeed, earthy. Top notch nose, this starts well. Mouth: perhaps a tad sweeter, and actually a little too sweet, which comes as a disappointment while the lower strength doesn't quite manage to properly lift it. Lemon and kiwi liqueurs, a little earth, a little brine. Finish: short, sadly. Comments: great nose but the palate was a little weak and too sweet for me, which made it a little too tequila-y. Too bad.


SGP: 442- 74 points.

Delirio 'Joven' (42%, OB, Mezcal, +/-2017)
Espadin from Santiago Matatlan in Oaxaca. Sadly, it's rather overpackaged, which is never very good news. Excuse me? Yes, except at Macallan, ha-ha. Colour: white. Nose: less smoky, more spirity, more on lemons and more on yeast, and more on strawberries. Indeed, strawberries, or strawberry yoghurt. Mouth: more oomph but a sweetness that's here as well. Lacks definition and complexity, I find it rather too gentle for a proper mezcal. Fruit eau-de-vie, plums, tutti-frutti, kirsch… Nice saltiness though, but it took its time. Finish: shortish, a tad indefinite. I'm missing the agave-y notes! Comments: some rather simple mezcal, not bad but you won't remember it. Except if you kept the empty bottle.


SGP:541 - 75 points.

Alipus 'San Andrés' (47%, OB, mezcal, +/-2017)
This line's got a very good reputation. Colour: white. Nose: much craftier mezcal, with more earth, agave, capsicum, capers, olives, mushrooms, grass smoke, green pepper, carbon paper… All very nice! Mouth: absolutely excellent, vibrant, unusual, curiously Sprite-y (hate Sprite but not in this case), with some unexpected honey, rather around manuka and heather, then balsam, sandalwood, and some sweeter IPA. Perfect palate, really. Finish: long, more lemony – some would call it margarita-y, but only after a few glasses too many. The honeys are still there in the aftertaste. Comments: some great mezcal, on par with some great Scottish distillates, Springbank, Clynelish, Highland Park… Really!


SGP:653 - 88 points.

El Mero Cuchillero (48%, OB, mezcal, +/-2017)
This one may cut us in halves. Ha. It's a pretty expensive joven and the packaging's as craft as it could be. Colour: white. Nose: rather less expressive than the wonderful San Andrés, and probably a little rawer, more spirity, varnishy… I'm finding sweeter grapefruits and only a milder, and rather sweeter kind of smokiness. Mouth: good, a tad soapy, with less depth. It's difficult after the San Andrés, I know… A wee tad syrupy, perhaps, but don't get me wrong, it's still top-notch mezcal. Just not an Ardbeg of mezcal. Finish: medium, a tad earthier. Earthy limoncello. Brine in the aftertaste, which is all good. Comments: very good, indeed, but my, the San Andrés!


SGP:632 - 81 points.

Nucano 'Tobala' (44.2%, OB, mezcal, cask # NJT02-17, +/-2018)


This new artisanal mezcal stems from San Dionisio Ocotepec in Oaxaca and is distilled from smaller Tobala agaves, which aren't as common as Espadin. It was matured in 'dead' oak, apparently – yay! Colour: white. Nose: you could believe you're nosing seawater blended with lemon juice and smoked water, plus crushed anchovies and tapenade. A wonderful nose, really, much brine-ier than that of the Cuchilero. Mouth: it's a drier, earthier mezcal for sure, with many olives, lime, kippers, and wild mushrooms. Perfecto. Finish: rather long, a notch sweeter. Peaches? Comments: sextremely good, as they used to say in Hollywood (what?).


SGP:652 - 86 points.

Nucano 'Espadin' (45%, OB, mezcal, +/-2018)
This one should be a little simpler. I agree I should have tried it before the Tobala. Colour: white. Nose: indeed, this is much simpler, a little spirity, a little soapy, without much depth. Not unnice at all, but the Tobala was vastly superior. Mouth: good, easy, with all the attributes of a proper mezcal joven. Touches of bananas, perhaps? Finish: medium, a tad saltier, which is really nice – just a bit late. Wait wait wait, there's some gentian coming out now, other earthy distillates, celeriac, holly spirit (not holy spirit mind you)… Phew! Comments: it almost all happened in the finish. A funny feeling.


SGP:542 - 82 points.

Nucano 'Cuishe' (46.4%, OB, mezcal, +/-2018)


Cuishe is a family of wild agaves that includes Barril, a variety that I've tried before and that was just stellar, if I remember well. Colour: white. Nose: it is an earthier one, we're almost finding notes of stewed turnips. Also Jerusalem artichokes, zucchinis, mushrooms, and black olives. Burning cigar as well – not a Mexican cigar mind you. Mouth: another very good one, a tad better civilised than the Tobala. A tad sourer as well, perhaps more on sweeter chutneys if you like. Love the cologne-y background, while such flavours usually lead to utter disasters. Not the case here, at all. Finish: long, a tad more floral, and always soapy/perfume-y – in a great way! Comments: another mezcal that I could quaff while watching all episodes of La Casa de Papel – but indeed I'd need a whole bottle. Perhaps three.


SGP:552 - 86 points.

Did we say we'd have ten mezcals today? Looks like we didn't, but we all need challenges, don't we…

Nuestra Soledad 'Ejutla 2014' (41%, OB, mezcal, edition 05, +/-2017)
The problem with all these new 'artisanal' mezcals is that the bottles all look the same, as if they needed to look 'very craft', it's almost kindergarten-design. Let's blame everything on the Azteks! Colour: white. Nose: shier, but nice. Mashed potatoes, mashed turnips, more mashed potatoes, a little olive oil, and a touch of asparagus. Discrete hints of white peaches. Mouth: unusual, and very good, and pretty subtle. Smoked vegetables, couscous semolina, peaches, elderberry flowers, olive oil, Longrow. Really, Longrow. I think agave's a much more complex material than barley, it's quite fascinating to follow all these variations. That's why I love mezcal. Finish: long, salty, seashelly (oh, not again, S.!) Comments: another superb mezcal joven. Only the 41% are a wee tad problematic – imagine this at 50%!


SGP:463 - 86 points.

Los Cuerudos 'Reposado 2015' (38%, OB, mezcal, +/-2015)


Ouch, a reposado, and ouch, 38% vol. A reposado is a joven that's been polluted with oak, I guess you knew that. Oh and is that Don Quixote on the label? Colour: pale white wine. Nose: ashes and burnt turnips, plus vanillin, yoghurt , dead mice and baker's yeast. Not too sure, really not too sure… Mouth: ugly caramelly notes, smoked sour café latte… What is this? Even Cosmo Kramer would say it's ugly! Finish: short, saltier. Comments: I think the base spirit was very okay, but the finishing part went awfy awry. Not something that never ever happens in Scotchland, mind you.


SGP:541 – 60 points.

Nucano 'Reposado Espadin' (40%, OB, mezcal, +/-2018)


Twelve months in oak, perhaps twelve months wasted, let's see… (but given that the jovens were excellent, we've still got hope)… Colour: straw. Nose: fair, it's a fair reposado. Some kind of young Caol Ila at times, with seawater, ashes, and apple juice. After all, didn't Hugh Cornwell do Golden Brown with some mariachis? (oh, S., that's a very obscure reference, you may need vacations… but psst, it's on Youtube.) Mouth: it's just that the oak's vanilla-ed sweetness tends to clash with the distillate's rather race-y profile. Other than that, it's a very fine reposado – but who needs reposados? Finish: nice saltiness. Comments: perfectly fine, thanks to some self-restrained oak-flavouring. Once again it tended to improve during the finish.


SGP:462 - 80 points.

We said ten mezcals, I believe. Hasta la vista!