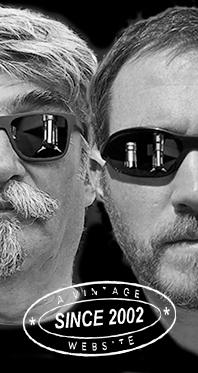 Home
Thousands of tastings,
all the music,
all the rambligs
and all the fun
(hopefully!)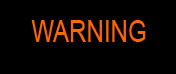 Whiskyfun.com
Guaranteed ad-free
copyright 2002-2017



---

Angus's Corner
From our casual Scottish correspondent
and guest taster Angus MacRaild
Anonymous Malts
There's plenty of them about today, both older ones which people tend to suspect are Glenfarclas, but also younger examples which tend to form the basis of 'brands'. We'll try examples of both today. Kicking off with this smart looking new(ish) series from North Star.

The Highland Star 11 yo (50%, North Star 'Millennial Range', single refill sherry butt, 600 bottles)


What's fun with this series is that, while the distilleries remain technically anonymous, the labels provide the necessary latitude and longitude co-ordinates to find out. In the case of this wee bottling, google maps informs us that the whisky almost certainly comes from Tea.... Colour: white wine. Nose: straw, bailed hay, cider apples, pears, sooty porridge, chalk and things like river water and moss. No nonsense, rather pure malt whisky that does indeed bring to mind the 'idea' of 'Highland' malt whisky. Even if the concept of regions is a little daft these days (while indeed the concept of terroir is on the rise). With a little time there's various lovely notes of herbs, lemon rind, greenery and petrichor. With water: chalk, aspirin, citric, malt bins, dry cereals, plain toast - perhaps a little more chiseled and mineral. Mouth: sharp, flinty, lemony, yeasty, bready and rather lively. Full of olive oil, hints of pineapple and other fruit syrups, cornbread and some white flowers and pebbles. With water: green apples now, lemon zest again, more chalky, crushed aspirin notes, bay leaf, trodden bracken and other such greenery. A slightly ascendant earthiness. Finish: good length, rather on oatmeal, dried cereals, baking soda, dried mixed herbs and a light pepperiness. Some watercress in the aftertaste. Comments: A very solid and natural wee dram and a great, young example of this particular make. Good hipflask material.


SGP: 451 - 84 points.

The Speyside Star 12 yo (50%, North Star 'Millennial Range', single refill sherry butt, 600 bottles)


Is the 'Millennial Range' designed to appear primarily to Millennials? Being born in 1985 I'm from a 'pocket generation' between Gen X and the Millennials called the 'Xennials'. At the time of writing we are still awaiting recognition in contemporary whisky branding. We live in hope... This one hails from a distillery which practiced partial triple distillation between 1974 and 2007. Colour: gold. Nose: oh very nice! Golden syrup, honeys, brioche, heather, warm banana bread, lightly toasted walnuts, sunflower seeds. A halfway house between a fuller, sweeter sherry style and a more earthy, distillate-driven profile. Some rather leafy and leathery notes emerge over time, hints of sultana and prune. With water: nice hints of plum eau de vie, gingerbread, a touch of melon and a few other stewed fruits for good measure. Mouth: fruity muesli, black tea, fruit scone mix, greenhouse flowers, baked apples, a hint of spiced custard and some sweeter old dessert wines. Also some hummus made with butterbeans (I know, it's all getting a little bit 'Marks & Spencer'). With water: more sweet syrups, flapjack, runny honey, a touch of camphor and some wood polish. Finish: longish, slightly earthy and with this very slight hint of rubber, like bicycle inner tube. Not 'dirty', rather a sort of natural spirit sulphur influence perhaps. Comments: I like and I suspect there'll be plenty to enjoy in here for fans of simple, easygoing, lightly sherried malts. Only lost one point in the finish I'd say.


SGP: 641 - 84 points.

The Island Star 10 yo (50%, North Star 'Millennial Range', single refill hogshead, 300 bottles)


This one hails from Orkney. Specifically from Mrs Cameron's house which lies exactly between Highland Park and Scapa. At the time of writing she doesn't yet have a visitor centre. Colour: gold. Nose: I get cooking oils and fresh breads to begin with. Then it moves more in the direction of mint julep, lighter coastal qualities and things like juniper, nettles and beach pebbles. Gets more coastal and evocative with time. There's also hints of sweeter things like lemon barley water and barley sugar. With water: some lemony fruitiness, olive oil, poppy seeds, sponge cake mix and barley broth. Mouth: kiln air, sooty coal scuttles (I eat them regularly), heather ale, green pepper, herbal ointments, dried lavender and seaweed in miso broth. Some salted butter and chives as well. With water: a curious initial note of white chocolate then more toasted bread notes, salt and pepper, smoked herbs and umami paste. Finish: medium length and perfectly dry, crisp and full of heather and cereal notes. Comments: I suspect we've all got a pretty good idea which direction Mrs Cameron's house is facing...


SGP: 362 - 87 points.

The Islay Star 11 yo (50%, North Star 'Millennial Range', single refill hogshead, 300 bottles)


This one hails from the Port Askaig region of Islay. Colour: straw. Nose: pretty textbook stuff. Shellfish, seawater, yeasty sourdough, white flowers, lemon juice, fish sauce, wood ashes. A touch of good malt vinegar on salty chips. With water: more ashes, more beach pebbles, some sheep wool, a wee hint of blue cheese and bandages. Mouth: great arrival! A soft, peaty oil slick. Lots of ash, brine, green olives, sea water, medical embrocations, black pepper, hot grist and lime juice on fresh oysters. It's very hard to find fault with this make at this age and cask type. With water: dried seaweed, tarry rope, lemon infused oil, barley sugar, smoked German dark beers, smoky bacon fries and some good plain peat smoke. Finish: long and all on kiln smoke, anchovies, pine resins, cured meats, salted fish and newspaper ash. Comments: "Westering home and a song in the a..." etc, etc...


SGP: 367 - 88 points.

| | | |
| --- | --- | --- |
| | And now, after a long break... | |

Speyside Region 28 yo 1989/2018 (47.6%, Mancarella, bourbon hogshead)


Mancarella is a small indy German merchant and bottler. Colour: light gold. Nose: nectar, plum wine, golden syrup, delicate background waxiness, canvas and many softer, green and orchard fruits. It's interesting how these vintages are beginning to shift in profile towards the kind of aged profiles we normally anticipate from 1970s vintages. The unstoppable march of time I suppose. Anyway, this is a very lovely, harmonious nose that I find very inviting. Mouth: rather toasty, slightly nutty and with more notes of butter and honey on toast, glazed fruits, toasted cereals, nuts and seeds - very 'trail mixy'. Then plenty ripe apple, gooseberry and pear. A hint of almond cake as well. Very lovely stuff. Finish: good length, slightly bitter and peppery with notes of green tea, artichoke and lemon biscuits. Comments: not convinced this is Glenfarclas, but I am convinced it is delicious, well-matured malt whisky. Extremely quaffable stuff!


SGP: 641 - 89 points.

Speyside Region 41 yo 1975/2016 (46.9%, Whisky Doris, fino sherry, cask #22, 220 bottles)
Colour: gold. Nose: pure fruit compotes, jams, waxy resins, furniture polish, plum wines, aged Sauternes, various fruit eau de vies. Just beautiful. Dried wild flowers, an abundance of different fruit aspects such as citrus peels, compotes, preserves, jellies, crystalised, dried, stewed, dark, tropical, green - all shades of fruit. Also honey and golden syrup along with white pepper, olive oil, saps from precious hardwoods, sultana cake, mint liqueur. A stunning nose, the epitome of lusciousness and abundance in malt whisky. Mouth: softer, massive resinous honey and fruit tea notes, then pepper, ginger, cinnamon and other woody spice notes. Gets a tad extractive with notes of black tea and blood orange. Some orange bitters and lemon cordial notes. Still lovely but not as thrilling as the nose - there's a sense on the palate that it's just on the descent. Perhaps some slightly unusual violet notes as well that allude to a fragrant soap quality. Not over the top but it brings a slightly jarring impression to the palate. Evolves towards earthier territories such as mushroom powder and tobacco over time. Finish: medium and rather dry, peppery, teaish, sappy and with various fruit-infused resins and oils. Comments: Unsurprisingly the palate came across as a tad tired in comparison with the nose, which was comfortably up in orbit somewhere. Still, overall a pretty thrilling old dram which offers aromas and flavours which are tough to find anywhere else these days, and which I doubt will appear in contemporary whiskies when they reach similar ages in the future. The nose alone was 93 territory.
SGP: 561 - 88 points.