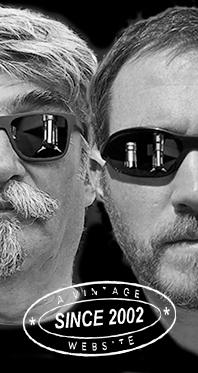 Home
Thousands of tastings,
all the music,
all the rambligs
and all the fun
(hopefully!)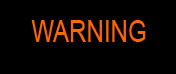 Whiskyfun.com
Guaranteed ad-free
copyright 2002-2017



With just three or four heavy whiskies from Asian countries. Not that that makes much sense, but this is August, and August in France never makes much sense anyway…

Paul John 6 yo 2011/2018 (56.6%, Cadenhead, Small Batch, India, 564 bottles)


A vatting of peated and unpeated Paul John, from five different casks. It's really remarkable that after having produced massive amounts of junk or fake whiskies for decades and decades, India have recently granted us with two, if not three excellent makers of world-class malt whisky. Colour: deep gold. Nose: it's really funny, and mostly on eucalyptus wood at first nosing. This could work in a sauna! But it evolves, with some ginseng, resinous woods, camphor, custard, and some kinds of smoked red fruits. Vicks Vaporub, more burning woods (thuja, fir, cherry tree, juniper wood…) With water: lovely touches of tobacco merge from the spicy wood. Mouth (neat): it's hugely extractive. Some spicy cake, speculoos, more juniper, heavy liquorice, menthol drops, toothpaste, lavender oil, cloves, cinnamon, more eucalyptus… With water: gets a tad sour, which is normal with all this oak. Russian tea, caraway, more juniper… Finish: very long, mentholy, liquoricy, and with quite some aniseed in the aftertaste. Salty retsina. Comments: phew, quite an experience. It's very heavy on the wood, but we've avoided the usual cinnamon/vanilla/ginger combo. Intriguing and even spectacular.


SGP:474 - 84 points.

Karuizawa 'Ambassador's Collection' (59.1%, Elixir Distillers for The Ben, sherry, 2 bottles)


One of the two bottles will be auctioned between the 18th and the 27th of August, amongst other rare spirits donated by the industry for The Ben, a charity that helps struggling drinks professionals in Scotland. This is, of course, an important cause! This very bottle is a vatting of some of the remaining casks of Karuizawa, from a 1972 to a 1999. Colour: amber. Nose: well, there are similarities, especially this pretty extractive side that's very Karuizawa. But even if there is some menthol and camphor here, for sure, there are also bags and bags of dried fruits, from the usual figs and dates to bananas and pears, as well as some fudge and liquorice. With water: I have the impression that the older vintages tend to dominate this composition, which is great news. There's this very typical sulphur-that's-not-quite-sulphury, for example, some patchouli, mint cordial, chen-pi, old artichoke liqueur, moist pipe tobacco, cherry jam, pine ashes… How very 'K'! Mouth (neat): some kind of rather fantastic chocolate, filled with mint and pinesap cream as well as fruit ganaches. Rather pineapples, I would say. With water: exceptional. Liquorice, fudge, mint, plums, marmalade, and a maelstrom of tinier flavours. As often, it's the complexity that's also striking with Karuizawa. Double effect! Finish: long, still marvellously thick and rich. Nutshell: liquorice and plum jam. Comments: to whomever buys this bottle, congratulations! I'm not sure anyone's ever going to open it, but just like with an old Bugatti that nobody would ever dare driving, 'now you know that there is some potential inside'. Thank you Elixir!


SGP:662 - 93 points.

Good, another extractive one… Perhaps a Kavalan?

Kavalan 2013/2018 'Solist' (59.4%, OB, Taiwan, for Pangu, Vinho Barriques, cask #W131002018A, 221 bottles)


I believe it's the first 2013 I'm trying. Let's see if we find the typical and pretty extractive indeed Jim-Swan style… Colour: apricot. Nose: red berries in whisky are always a bad sign, just not in this case. Tiny touches of pomegranates and cranberries, for example, or prickly pears… But the core is more on coconut water, ripe mangos and papayas, banana cake, and rather a lot of self-restrained sultanas. In short, it's not very vinous so far. With water: oak comes out. Sawn planks. Mouth (neat): another one that's rich and thick, creamy, and almost liqueury. Banana liqueur, for example, that's cool but I'm not sure this is not a tad 'too much'. Same with coconut liqueur. The soft ginger notes in the background work well. With water: calms down a bit on the fruity front, but it's the oak that's getting big again. Ginger liqueur, pepper liqueur, cinnamon mints, caraway… Bananas flambéed as well. It's really rich! Finish: long, spicy and sweet. The Taiwanese version of a proper fruitcake, I would say. Comments: we've been bordering stuffiness at times, but it behaved in the end. So a bit rough and tough after the Karuizawa, perhaps.


SGP:751 – 86 points.