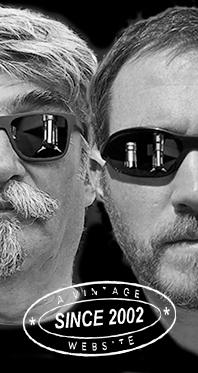 Home
Thousands of tastings,
all the music,
all the rambligs
and all the fun
(hopefully!)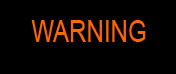 Whiskyfun.com
Guaranteed ad-free
copyright 2002-2017



Genuine Japan,
today Akashi, part 2



I insist, only their fully Japanese single malts, not any of their blends… I would say we'd better start with a bourbon, before we tackle the crazier ones…

Akashi White Oak 5 yo 2012 'Bourbon Barrel First Fill' (50%, OB, +/-2018)


Will these be a vanilla bomb? Let's see… Colour: straw. Nose: typical vanilla and limoncello plus acacia honey and butterscotch that are to be found in any unpeated malt whisky that are ex-first-fill bourbon. It's simple, it's nice, and it's sparing us any dreadful coconut notes. Perhaps just one coconut ball, and a wee bit of candyfloss. With water: a few metallic touches coming out. Copper coins, touches of angelica, perhaps a little rhubarb wine… Mouth (neat): yeah, exactly, sweet malt, vanilla, marshmallows, butterscotch, sunflower oil and baked apples. Good and simple, simply good. With water: pretty much the same, only with more oak. A feeling of sweet sawdust, cinnamon, lemon drops… Finish: rather long, still rather simple, but with more white pepper from the barrel. A touch of strawberry jam, perhaps. Comments: simple pleasures. Good, easy whisky, perhaps lacking a few more 'asperities', as we sometimes say.


SGP:541 - 80 points.

At this point we're having the feeling that Aksashi sits somewhere between Kavalan and unpeated Chichibu, no?

Akashi White Oak 5 yo 'Ariake Virgin Oak – Oloroso finish' (50%, OB, 1000 bottles)
Ariake are makers of casks for the sochu and sake industries. This baby was matured for 5 years in virgin American oak from Ariake's, and finished for 5 months in some oloroso wood. Colour: full gold. Nose: spices! So first nutmeg, caraway and cinnamon, and only then oranges and white cherries, with then more pepper again. Freshly ground black pepper and raw chocolate, topped with a little olive oil. Very oak-driven. With water: cracked pepper in miso, really. Quite some gingerbread too, speculoos… Mouth (neat): pretty good, I say. Brighter than others, although the oak would be huge again, thanks to clear notes of orange blossom water and a whole bag of small bergamots. Something drying from the oak, around black tobacco. With water: bright, good, with a sweeter and rounder spiciness. Thyme and rosemary. You could pour this over barbecued prawns. Finish: rather medium, rather softer. Some kind of speculoos covered with marmalade. Comments: more excellent young modern cask-driven malt whisky.


SGP:561 - 85 points.

And now the real crazy ones… Well, I suppose they will be crazy.

Akashi White Oak 3 yo 'Sake Cask' (57%, OB, distillery only, cask #101528, 2018)


That had to happen (did it happen before?), some Japanese whisky matured in ex-sake wood. It's said that the cask had held sake for two years. Colour: gold. Nose: I'm not absolutely certain I'm finding clear notes of sake, but indeed it is very fermentary, bready, and pretty yeasty. What's really nice, and I suppose that's the sake, is that very obvious, almost heady notes of rose petals start to rise to your nostrils after just 30 seconds. Also elderflowers, I would say, as well as orange blossom and jasmine. So it's very floral, you got it. With water: IPA and tiger balm! Then proper bread and fresh croissants. Bingo! Mouth (neat): ex-cel-lent! Orange cordial, curaçao, Turkish delights, oriental sweet bread, baklavas, vanilla… This works wonderfully. With water: did I already mention the word 'bingo'? A wonderful sweetness, oranges, sweet IPA, pink grapefruits, more Turkish delights, more orange blossom tea… And indeed, sake. I have to say I love sake, although I'm extremely far from being a sake connoisseur, apologies to our dear Japanese friends. Finish: medium, rounded, sweet, perfectly fermentary. Comments: sure I'm no finish guy, but at least they've used some of their national products here. And frankly, this works extremely well, as it seems that the spirit borrowed some of the sake's complexity. Very smart.


SGP:551 - 89 points.

Akashi White Oak 4 yo 'x Hanahato' (61%, OB, 388 bottles, 2018)


This one was finished in a Hanahato Kijyoshu Sake Cask. These sakes are kept in wood for 8 years, so not white. Colour: gold. Nose: ah, no, I liked the previous one rather better, for this one's a little too tarry and too much on beer for me. Hard to have a good grasp of it at 61%, so let's add water right away. With water: bizarre. More tar, rubber, and vase water. Hints of spent lees? I don't find my fruits, ma'am. Mouth (neat): extremely citrusy, it seems. Does anyone make some lemon-flavoured beer or something? Our friends the Belgians? With water: ah, yes, now we're talking – it was about time. Many candied citrus fruits, caramelised beer, zests, pumpernickel, bread pudding… The rubber never goes away, but it just got buried under those lovely citrusy flavours. Finish: rather long, on pretty much the same bready and citrusy flavours. Comments: you'll need water and patience to properly tackle this strange(ish) baby. Less bright than the 3 yo, but still very good, although a tad wobbly here and there.


SGP:551 - 83 points.

A last one that our friends at Diageo would just adore…

Akashi White Oak 5 yo 'Tequila Cask' (61%, OB, cask #1503, 92 bottles, 2017)
Matured for 3 years in a regular hoggie, then for 2 additional years in a tequila cask. In Scotland, tequila was not deemed traditional enough until this year, but new regulations just made it legal to use ex-José Cuer… I mean, ex-tequila casks with Scotch whisky. So since they've opened Pandora's box, better get ready for some Coca-Cola wood, or there, Minute-Maid whisky. Or Woolite Wood, why not? Or worse, Aperol Casks? ;-). Colour: straw. Nose: look, I don't get no tequila here, rather some creamy custard and dollops of maple syrup. Where's the agave? Behind those faint touches of cologne and rosewater? With water: a little more breadiness. Poppy seed bagels? And cranberry juice? Mouth (neat): not bad at all, and indeed, the agave comes through, rather as a soft floral combination, we're far from the most hardcore mezcals here. But those are hardly matured in wood anyway, are they. Schweppes Orange, a drop of late-harvest riesling, and a tiny-wee soapy side, typically tequila as well. With water: no quibbles, this rather works (terrible news). Beyond the singular floral tones that are hardly ever found in whisky, it's the additional earthiness that brings (moderate) success, although you could not avoid a feeling of 'premixed spirits'. Finish: medium, sweeter than expected, rather on flower syrups. Roses, for example, mullein, violets… Comments: I prefer whisky, but this smart blended spirit works well. Now, they only managed to produce 92 bottles, unless there are other casks around, not too sure.


SGP:651 - 81 points.

Good, I think we're done with Eigashima/White Oak/Akashi this time. Some wonderful finds, assuredly, we'd just love to be able to get a better grasp of the distillate, since all these whiskies were rather heavily, albeit smartly oaked-up. Oh and we loved it that they would always display the (young) ages!