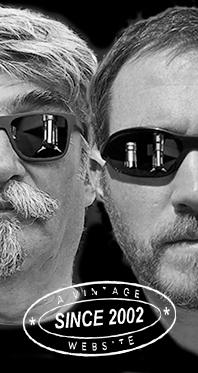 Home
Thousands of tastings,
all the music,
all the rambligs
and all the fun
(hopefully!)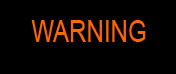 Whiskyfun.com
Guaranteed ad-free
copyright 2002-2020



A few Craigellachies (yes we're open)

There's more Craigellachie at the indies these days, which is cool. Too bad my dear compatriots just couldn't say the name, it's even worse than with Bruichladdich! Let's see what we have…

Craigellachie 12 yo 2006/2019 (54.3%, Whic, Nymphs of Whisky, 1st fill bourbon barrel, cask #8101202, 239 bottles)


Colour: white wine. Nose: exactly apples, gooseberries and green pears plus drops of lemon juice, over some oatcakes, brioche, and just anything barley and soft vanilla. Very natural, very well balanced, very 'malt whisky'. With water: more of all that, plus touches of unlit cigarettes and almond milk (bordering soap, but much nicer than soap in your whisky). Mouth (neat): pretty perfect, relatively fat and oily, and all on barley syrup, apple juice, stewed pears, limoncello, stewed rhubarb and vanilla. With water: gets a little greener, with apples defeating the pears and notes of green plums and green oak (bits). Finish: medium, clean and bright, on greengage jam and green tea. Comments: perfect for its age and pedigree. Great puppy!


SGP:551 - 87 points.

Craigellachie 17 yo 2002/2019 (56.2%, Malts of Scotland for deinwhisky, sherry hogshead, cask #MoS19035, 281 bottles)
This one's pretty dark… Colour: deep amber. Nose: wasn't it PX? Bags of raisins plus a few struck matches, then dried beef (Grisons meat, bresaola) and fig jam. Some gunpowder and ink remaining in the background, while the raisins keep singing rather loudly. With water: more oloroso-y this time, so I'm not too sure anymore. Pipe tobacco and pepper. Mouth (neat): a bowl of Weetabix and two Mars bars at first, then quite some leather, ginger, pepper and bitter oranges. A mustardy touch too. With water: leather, fig and ginger jams, and chocolate. The feeling of gunpowder is still there. Finish: long and spicy. Spicy Stolle, spicy fruitcake… Comments: the sherry was rather on the front all along, making this baby a little heavy, but it's still way above any kinds of averages.


SGP:462 - 82 points.

Craigellachie 21 yo 1995/2017 (57.4%, Douglas Laing, Old Particular, sherry butt, cask #DL 11446, 408 bottles)


Some sister casks by DL had been very much to my liking two or three years ago. Colour: gold. Nose: this one's much brighter, fresher, fruitier and more vibrant than the 2002. A wonderful fresh fruitiness, with ripe peaches marinated in IPA (or something like that). Have to try that one day! With water: perfect walnut and hazelnut cake, toasted pastries, tobacco, a pack of artisan fudge, millionaire shortbread… Mouth (neat): extremely good, easily beating the neighbours (the ones that have just built a new mausoleum of whisky to puzzle and tease the next generations of archaeologists who will wonder what it was). Wonderful butterscotch, peach jam, marmalade and old Sauternes. Tarte tatin. With water: extremely good, just don't drawn it, it does not swim too well. Lovely oranges. Finish: medium, with just the right amount of green bitterness as well as more chocolate and dried pears. Comments: I believe the whole parcel was pretty perfect.


SGP:551 - 89 points.

Craigellachie 11 yo 2007/2019 (65.2%, The Taste of Whisky, refill bourbon, cask #70900706, 201 bottles)


This one comes within a 'Daily Collection'. Well, any entity that would guzzle stuff at 65% vol. on a daily basis is called a Ford Mustang if you ask me. Colour: gold. Nose: seems to be perfect, with hot cakes and cooking fruits in a large casserole. Not dissimilar to the Whic at this point, but of course it needs water. Well, the taster needs water. With water: wonderful maltiness, cakes, jams, mirabelles, earl grey tea, dates… Mouth (neat): very oily and seemingly extremely good. Butterscotch, IPA, stewed fruits, jams… And really a lot of ethanol, so… With water: fantastic young malt monster (new appellation!) full of pastries, breads, cakes, caramel and jams. A treat. Finish: rather long, on just the same flavours. Comments: a perfect young malt whisky. Anyone should cellar these young malt monsters and open them by 2050. It's good to have goals in life!


SGP:551 - 88 points.

A last one, let's make it an old one that may not need any water…

Craigellachie 1970/2016 (54.2%, Gordon & McPhail, Exclusive, for La Maison du Whisky, 1st fill remade hogshead, cask #1607, 93 bottles)
Mind you, 46 years old and a very small outturn! Colour: amber. Nose: amazing, incredibly fresh and complex. It's one of these very old brown sprits that have kind of converged, that is to say which now display tiny notes of old rum, of old cognac, and even of ueberanejo tequila beyond the very perfect maltiness. It's really stunning, with touches of sugarcane, fudge, agave syrup, stewed peaches, black currants, fresh putty and oil paint, roasted pecans, cigars, balsa wood, and really myriads of tiny aromatics. A piece of art. With water: putty, magazines, old books, beeswax, old furniture, antique shop… Mouth (neat): it's very smart not to have reduced it, because indeed you feel saps and resins trying to make their way. But other than that, the freshness remains impressive, with some mint, eucalyptus, thin mints, stewed oranges, prickly pears, nutmeg and cinnamon, plums and cherries, strong herbal teas… Let's only hope one or two drops of water won't kill it by bringing out a lot of cardboard and tea powder. With water: no water please. No water on the palate, that's strengst verboten. Finish (undiluted): rather long and rather on all things oranges, which just always works. Comments: this old one was very gracious.


SGP:651 - 91 points.

No, no officials. Cheers and stay safe.