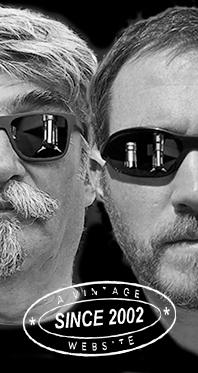 Home
Thousands of tastings,
all the music,
all the rambligs
and all the fun
(hopefully!)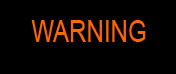 Whiskyfun.com
Guaranteed ad-free
copyright 2002-2020



A large bag of blended whiskies

Blended whiskies of various brands and origins, some not really 'blends' and rather single malts in disguise, some others totally malt-driven, some with stories and others rather not… In short, a real hotchpotch of bastards (yep).

Jane Walker 10 yo (41.9%, OB, blended malt, +/-2019)


This baby that came with a fashionable 'natural strength look-alike' is 'a celebration of the pioneering women who stretched boundaries throughout the history of Johnnie Walker'. I don't know if our dear whisky friends who, incidentally, also happen to be women really approve this kind of 'message on a bottle'. We should ask them… although I seem to remember there was severe backlash when this came out. Colour: gold. Nose: it's a rather light and fruity one, a tad acidic, rather on green fruits, white peaches, kiwis or gooseberries, with good tart freshness. I'm reminded of some fresh young indie Glendullans or Glen Speys. Nice nose, not particularly 'feminine', as we used to say before, say 2010. Mouth: more tart and with acidic fruitiness, granny smith, greengages, rhubarb, and a little saccharose. Finish: medium, with some malt and apple pie. Cider apples. Comments: I find it pretty decent. And I won't add to the incredible volume that has gone before about this little whisky. Let's move on.


SGP:451 - 78 points.

Johnnie Walker 12 yo 'Black Label Lowlands Origins' (42%, OB, Origin series, blended Scotch, 2019)


Of course we'd prefer to have the Islay, which happens to be a blended malt whilst this one's a blend, but there. Possibly an even softer Glenkinchie, let's see… Colour: gold. Nose: shall we call it summery? There's some light grain whisky for sure, apples, something metallic (cutlery), a little bourbon oak, dandelions, whiffs of border liqueurs (liqueurs they sell at border shops, rather tax-free)… Possibly the exact opposite of, say Clynelish. Mouth: a little sweet, very light, on vanilla, shortbread, orange drops and a little cinnamon and ginger from the oak. I believe the casks were 'bigger' than the spirit. Finish: short and sweet, a little liqueury indeed. A little coffee and vanilla. Comments: a fair blend that may, indeed, reproduce the current average profile of the Lowlands if you take the few active malts and the various grain distilleries into account. And, agreed, not quite the new Lowland cats such as Daftmill. Very light, Black Label without much smoke isn't exactly Black Label, is it?


SGP:431 - 75 points.

Blended Scotch 26 yo 1993/2019 (44.9%, Chapter 7, blended malt, sherry butt, cask #16, 618 bottles)
From their 'Monologue' series, let's see if we find any grains… (me looking for grain whisky, imagine!) Colour: gold. Nose: does feel like a blend indeed, with a lighter side (Nescafé, a little coconut, vanillin, old coins, varnish) but also some firmer malts, with some green tea, melons, nuts, earth and roasted nuts. Nice menthol and tiny herbs too, which is most pleasant. A complex nose, wondering how it was married – and for how long since this is a single butt. Mouth: definitely old-school, we're remembering some much older blends, perhaps White Horse, White Heather… The aristocracy! Soot, wax, earth, minerals, fruit peelings, Seville oranges, a touch of salt, a drop of mead… Some upper-echelon blend for sure. Finish: medium, malty, rather on walnut wine, coffee and indeed, dry sherry. Earthy aftertaste. Comments: a mysterious blend that's certainly not a wet noodle, if you allow me.


SGP:452 - 85 points.

Blended Malt 18 yo 2001/2020 (46.4%, Les Grands Alambics, Birds Series, sherry butt)
Birds rule! Flowers too. Les Grands Alambics (either 'the tall stills' or 'the great stills') is a fairly new French bottler who's undoubtedly committed to quality. Colour: deep gold. Nose: game and old copper, balsa and cedar woods, old humidor, marmalade, roasted pecans and walnuts, chocolate, a little beef stock, cigars, walnut wine, a touch of shoe polish… This could well be an excellent single mind from around Aviemore… Or Craigellachie. Emphasis on 'could'. Mouth: classic cigary and meaty sherry at first, going on with tobacco, mushrooms, moss, tea and bitter oranges. Droplets of Chartreuse and more chocolate coming through over time. This time I'm reminded of some fine chocolates that used to shelter verbena liqueur. Not sure anyone's still making those delicacies. Finish: medium, tidy, with dry/burnt raisins and cakes. As an Alsatian, I cannot not mention kougelhopf. Cracked pepper and bitter chocolate in the aftertaste. Comments: superb. No we won't mention any distillery.


SGP:561 - 89 points.

Whisky Works Quartermaster 11 yo (46.4%, OB, Whyte & Mackay, blended Scotch, 2134 bottles, 2020)
This is a blend of two Speysiders (ex-bourbon and ex-sherry) plus one grain (ex-rum and partially PX). Some Invergordon in there, I suppose, and possibly some Fettercairn, which should be recognisable, let's check that out… Colour: gold. Nose: like! Wait, we aren't on Facebook, but I seem to find some Fettercairny aromas indeed, around, say metallic burnt nuts, damp black earth and leather, plus rather a lot of black cigars (remember the Italian Toscani?) and dried mushrooms. I wouldn't stake my life on it but I would say there's quite a lot of Fettercairn in there indeed. Works extremely well in a blend. Mouth: hold on, this is rather awesome indeed! Many roasted and slightly burnt nuts of all kinds, leather, cigars, bitter chocolate, ristretto coffee (last time I let some Italian friends taste some 'ristretto' by Nespresso they burst out laughing), and then a meaty/gamy side. Could be that there 'would' be a little Jamaican rum in there. Finish: rather long, a tad metallic and certainly earthy. Crunching your cigar while you weren't paying attention. Touches of chilli in the aftertaste. Comments: who made this little blend? Dear Richard P.? Very smart, truly characterful composition. I'm most certainly dreaming but I'm also reminded of that great old official Glen Mhor 10 yo now… (bang, one more point).


SGP:362 - 88 points.

This Is Not a Festival Whisky (49%, Compass Box, excusive to LMDW, blended Scotch, 1260 bottles, 2020)
Magritte has struck again. This is meant to be a 15 years old blend, with four malts and two grains inside, most older than 15. Let's check the proportions of Clynelish ;-)… Colour: straw. Nose: of course it's great. There was no Whisky Live Paris this year but this IS a whisky. Superb freshness, with kelp, wax, beach bonfire, bread dough (Parisian baguette obviously), menthol, soot, chicken soup, mud, earth, hessian… Mouth: smokier than expected, as there was a good proportion of Islay malt I'm sure, waxy and 'marrowy', with some pepper, seashells, plasticine, lemon liqueur, almond oil, some soot, chalk, salt, brine, olives, roots… Woo-hoo! Finish: perhaps a tad shorter than expected - and that's most certainly because of the grains – but the shape is perfect. Comments: I think they may have recreated, willingly or not, some of A&H's old malt-driven blends. Ainslie's (not Royal Edinburgh), or Glen Brora… Superb work, very 'Compass Box'. Strength and body were perfect too. I just hope they would have done this even if Paris hadn't been cancelled. No bad karma in whisky!
SGP:464 - 90 points.

The Peat Monster 'Arcana' (46%, Compass Box, blended malt, 8328 bottles, 2020)
This is the classic Peat Monster, further aged for two years in 'custom French barrels'. Love the little monster on the label, very reminiscent of the Rhenish renaissance and of Matthias Grünewald's paintings. Hieronymus Bosch isn't too far either. Colour: white wine. Nose: cross, or meta. In this case the French oak imparted aromas that are seldomly found in Scotch whisky. This is almost a blend of young peated Islay (south shore) with some mezcal, genever and gentian eau-de-vie. Mud, grasses, caraway, juniper, lime, raw buckwheat, a little mustard… Mouth: I'm a little less into these kinds of 'forward' spices, but it's still great whisky, great composition, with great salty smokes. I prefer them with a little less peppers and chillies, shall I say, less cloves, less juniper berries… But that's me. Finish: long, spicy. Comments: was the chef in love? The various Peat Monsters usually cruise along the 87-88 line, this one's a tad less for me. Just a tad.
SGP:456 - 85 points.

| | | |
| --- | --- | --- |
| | A young undisclosed Speysider to flush all that peat away and we'll be done… | |

Speyside Malt 10 yo (48%, The Single Mats of Scotland, Reserve Casks, LMDW, Parcel No. 4, 2020)
The colour suggests this is Glenfarclas (of course I'm joking, colours won't tell). Colour: amber with reddish hues. Nose: burnt cake, millionaire shortbread, pancake syrup, milk chocolate, roasted black currants, a touch of earth, ad few bits of pipe tobacco. Clean rounder sherry. Mouth: more burnt cakes and raisins, lorryloads of gingerbread and speculoos, then notes of cloves, caraway and juniper. When is Christmas again? Feliz Navidad! (we might be a little early…) Finish: rather long, thick. You just had some Christmas cake. Spicier aftertaste. Comments: some no-fuss heavily sherried young malt, strictly flawless. £250 with an M on the bottle.
SGP:551 - 85 points.

Unless, a last fine bastard…

Black Tartan 31 yo 1988/2020 '88' (48%, Black Tartan, Skene, blended malt, hogshead, cask #16, 337 bottles)


This is Edrington stock, that is to say Macallan, Highland Park and Glenrothes 'blended at birth'. That's absolutely not impossible, but there are quite a few such casks around and some say they're actually rather single… Oh forget about that part, on to the whisky! Colour: light gold. Nose: awesome, fresh and soft, with some honey and some barley syrup, touches of varnish and raw kirsch (stone fruit spirit), a little pine resin and eucalyptus, pine needles, then more fruits, around peach and melon jams. There is a little oak (sawdust and vanilla) but I'm not even sure I should have mentioned that. Lovely nose indeed. Mouth: picks up where the nose ended, on some moderate oakiness and some pine resin and cough syrup, while the jams would appear a little later. Peach and melon again, something tropical (bananas)… There's some very good honey too, while some black pepper's getting a little louder over time. Bitter oranges straight from the tree (never do that). Finish: rather long and spicier. More pepper and cinnamon, a little green and dry. Comments: excellent, in the same very good vein as several other indie ex-Edrington blended malts I could try, but this one is probably around the top of the pile. As for my humble score, it is not a joke at all, honestly.


SGP:462 - 88 points.