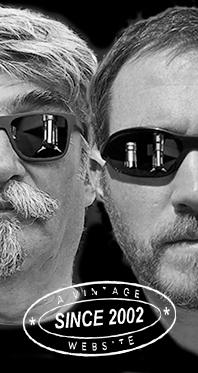 Home
Thousands of tastings,
all the music,
all the rambligs
and all the fun
(hopefully!)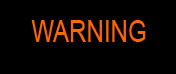 Whiskyfun.com
Guaranteed ad-free
copyright 2002-2020



That would be Bunnahabhain, a.k.a. Islay's northernmost distillery, as stated on some bottles. That claim should hold forever, there isn't much room left further north!

Bunnahabhain 28 yo 1989/2018 (42.1%, King's Court Whisky Society, 1st fill sherry butt, cask #23003)


This by good guys in Harlem, in the flatlands. Colour: light amber. Nose: lovely tobacco and old walnuts, soy sauce, hardwoods, humidor, touch of hoisin sauce (fermented plum), then a dry spice mix, with cloves cinnamon, nutmeg and caraway. The notes of old leathery tobacco pouch in an antique shop are just superb. Mouth: indeed, some lovely nutty and tobacco-y notes singing in unison, while the choir would gather roasted chestnuts, coffee dregs, bitter oranges and just old oloroso. Notes of hoisin and miso in the background, that just always works. Finish: rather more on chocolate this time, as well as the usual walnuts and a few sour herbs. Oregano and tarragon? Comments: only the wee lack of power will prevent me from going over…


SGP:462 - 90 points.

Haven't we started a little too fast?...

Bunnahabhain 10 yo 2009/2019 (57.1%, The Whisky Barrel, Originals, 1st fill oloroso hogshead, cask #TB1004, 292 bottles)


Have a full bottle of this, was meant to taste it, and almost downed it without taking any notes. Not very proud. Colour: amber. Nose: it's a meaty, savoury sherry, with some cured ham, English brown sauce, beef bouillon, pipe tobacco and fermented plum sauce. Right up my alley as long as no foul sulphury notes are to be found within the mix. With water: loves water. Old Pu-erh tea and raw earth. Mouth (neat): really very good, rather less meaty and more on chocolate, coffee, tar and soot, and then marmalade and pepper. With water: the earth is back, together with quince jelly, peppered chutney and Madeira-like very old white Bordeaux. Yeah, Madeira, as you prefer. Finish: long, very dry now, a notch rubbery and leathery, quite peppery. Sucking bits of tobacco from an untipped cigarette – in the old days, obviously. Comments: superb tobacco-y sherried Bunnahabhain, for lovers of the genre.


SGP:462 - 88 points.

Not sure it's smart to have a younger ex-bourbon one just now but there, it's from the same house.

Bunnahabhain 6 yo 2013/2019 (59.7%, The Whisky Barrel, Originals, 1st fill bourbon barrel, cask #TB1009, 265 bottles)


Colour: straw. Nose: crikey, it's a peater! Wandering throughout a working kiln, that's the idea. Grist and husk (I know that's rather to be found at the milling station), smoke, peated barley, burning peat, moisture, old woods, tourists (I'm joking)… And a little green pepper in this case. With water: rather lighter, grassier, with some hay, asparagus peel, fresh walnuts, whiffs of beach bonfire... Mouth (neat): peat and lemon marmalade, with a salty touch but with less of the coastal side of neighbour Caol Ila's output. With water: very good, with hints of green curry, pepper and salt, kippers and rollmops… But no oysters! Finish: rather long, spicier. Smoked curry or something, plus sweeter pink grapefruits. Comments: yep, excellent young peat as they make at Bunnahabhain – and as they were constantly doing until the late 1950s. I'll always remember when dear John McLellan drew a flask from his pocket and let us taste the very first batch of 'new' peated Bunnahabhain. If I remember well, that happened while the Blazin' Fiddles were playing onstage at the Distillery.


SGP:467 - 85 points.

Since we're doing young ones…

Bunnahabhain 2014/2019 (53.5%, Or Sileis, Taiwan, sherry, cask #3826153)


This is really very young, I suppose it's another peater (Stoisha/Moine and stuff)? Colour: full gold. Nose: it is. Typical gently pumped-up smoky and spicy/fruity young peat bomb. Citrons, pink pepper, vanilla, mango chutney, ginger, other wood spices… Feels very modern, not that there's anything wrong with that. With water: grist and dough. Mouth (neat): rich and creamy, spicy, with a little espresso (or rather ristretto) plus putty and plasticine, limoncello, bitters, marzipan, caramel… I suppose the cask was heavily charred, or small, or both. With water: just very good, well-mastered modern cooking. Maple syrup, touch of rum, gingery spices, oranges, and a lot of smoke. Duncan Taylor at the helm? Finish: long modern gingery and jammy. Comments: not totally my preferred style but they made it extremely well. I doubt anyone could do better with a 5 years old malt, hence my high score.


SGP:566 - 85 points.

Bunnahabhain 11 yo 2009/2020 (66.8%, Liquid Treasures for eSpirits, 'From Miles away', oloroso butt, 252 bottles)


Very lovely label, really, kudos. Colour: deep amber. Nose: bourbon and chocolate, pipe tobacco, butterscotch… But did you see the strength? Attempted murder on poor blogger, yet again! With water: chocolate and mocha, roasted chestnuts, touches of copper (old pennies), old orange cordial, a little wood smoke… Mouth (neat): feels excellent, but really, I need my palate in the coming week. With water: walnut wine, earth, a chalky touch, a bit of leather, and more coffee. Finish: long, on chalk an coffee. More vegetal in the aftertaste, artichokes perhaps… Comments: a very dry style, very good yet again, perhaps a tad monolithic?


SGP:462 - 84 points.

Bunnahabhain 2008/2019 (54.3%, Erles Whiskyecke, sherry octave finish)
A recipe by our friends at Duncan Taylor's ;-). Colour: gold. Nose: someone has put bits of inner tube, some orange skins, some Playdoh and a good deal of marzipan into a blender, and then pushed the button. With water: notes of damp wood and sawdust. Not unpleasant. Mouth (neat): very good, thick, creamy, young of course, but balanced, with the right amounts of leather, ginger, marmalade, chutney, truffle oil, earth and umami. Feels a tad 'labby' (from the lab) but the end result is impeccable. Mind you, this is not 30 years old Springbank, after all. With water: do not add too much water, these young 'speeded' whiskies seldom take water well, they often get dusty and flattish. Should just add one or two drops, you'll make the marmalade more prominent. Finish: medium, on marmalade, ginger tonic, pepper and spicy tea. Comments: a cool little Bunnahabhain, well produced. It's neither Exile on Main St. nor Bitches Brew, but there.


SGP:561 - 83 points.

Time for a last one, let's get back to Taiwan…

Bunnahabhain 2003/2018 (57%, Or Sileis, Taiwan, sherry butt, cask #1826, 305 bottles)


A story about painted faces. Great work on the labels, even if I always find it a little intriguing that 'remote' importers (that's the idea behind an importer, S.) would rather use local illustrations than Scottish or 'neutral' ones. Now it's true that many are tired of tartans, thistles and stags heads… Colour: gold. Nose: oh, patchouli, lime tea, leather, pencil shavings and hot brake pads! And putty, Barbour grease, vin jaune and green walnuts. Hit or miss, this, let's see… With water: very nice indeed. Citrus out with flying colours – which just always works. Mouth (neat): very good, thick, mentholy, marmalade-y, jammy and spicy, without any wood shavings this time. Drops of ginger beer, perhaps. With water: top notch, lemony and spicy. Perhaps a tad too spicy, having said that, but after all, this is 2020 and whisky's now all about wood, is it not? Finish: long, very spicy. I'm not sure I like it that I like it, but there. Comments: it's like when you go outside eat a hamburger (!), I always feel shame, but they're sometimes very good. Guilty pleasures, civilisation, laziness, resistance and stuff.


SGP:561 - 87 points.