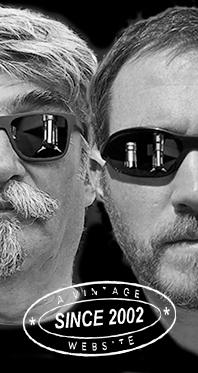 Home
Thousands of tastings,
all the music,
all the rambligs
and all the fun
(hopefully!)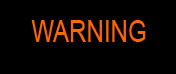 Whiskyfun.com
Guaranteed ad-free
copyright 2002-2020



You know, Clynelish in Sutherland…

Distilled in Sutherland 9 yo 2010/2020 (56.5, Thompson Bros., refill barrel, 295 bottle)


What's good with all these hidden names is that whisky beginners will learn their Scottish geography much faster than we did when we first realised that it wasn't all only about Johnnie Walker and Chivas Regal. Colour: white wine. Nose: still a bit hot-from-the-stills, that is to say rather on barley eau-de-vie, but that's absolutely not a flaw, even if these recent batches seem to be a little less waxy than earlier makes. Sweet bread, focaccia, sea salt, a touch of rubber (bands, at school), pizza dough and olive oil, granny smith and green pears (the name escapes me, the ones they use for making Calvados). Rubber bands leading the dancing. With water: flour and grist, as in many young malts. Mouth (neat): oh extremely good, sharp and precise, a bit hot again (young), but very well-carved, on green fruits and waxy/rubbery elements. With water: yes, there, ah-ha, a little more wax, marmalade, and a wee feeling of 'blanche' (unaged hence white armagnac). Finish: is it normal to find green bananas in your Clynelish? What was going on in the kitchen? Pear scones in the aftertaste. Comments: seriously, the quality/age ratio is pretty huge here.


SGP:551 - 87 points.

Candlekitty 19 yo 2000/2020 (48.5%, WhiskySponge, refill hogshead, 762 bottles)
This surrealistic whisky by the very facetious Sponge comes with a label showcasing a certain René McGrit's 'Son of Man' (or René Magritte's Le Fils de l'Homme) amongst other things, such as some moustache wax, a grey cat and just 'the sea'. So, I say this cannot not be Bladnoch! Colour: straw. Nose: prototypical Bladnoch, really, with all this paraffin mingling perfectly well with green melons and sour apples. Also whelks and yesterday's langoustines, so indeed and again, clearly Bladnoch. Mouth: anchovies marinated in lemon juice and olive oil, that's very Bladnoch as well. Fennel seeds too, dill as well, and kippers even more so. Not to forget this rather fresh lime-y waxiness and these curious hints of salty tequila that are jumping in out of nowhere. Finish: medium, rather on sardines and rollmops this time. Comments: it is, indeed, pretty surrealistic whisky from Bladnoch Distillery. I feel like I should unearth my old Jefferson Airplane LP, remember the Pillow? Now it does also remind me of an excellent bottle of Clynelish I once had (or, should I say, it once had me, ha-ha). Oh that Sponge, Boris please do something, it's driving us all mad.


SGP:462 - 90 points.

Clynelish 22 yo 1997/2020 'Tropical Scented candle' (49.8%, Wemyss Malts, hogshead, 236 bottles)
Tropical fruits in Clynelish? Now that's interesting… Colour: gold. Nose: pure fresh waxy and coastal Clynelishness, with indeed very wee whiffs of yellow tropical fruits. I cannot not think of some of the best well-aged white Pessacs here, really. Crushed bananas, treacle honey, beeswax, tiny touches of fresh mint, bits of chalk, a wee touch of patchouli, linden blossoms, quinces… All that! Superb nose, very complex if a little rich for Clynelish. Mouth: bingo, kumquats and bergamots, drier honeys, beeswax, quince jelly, touch of verbena liqueur, drop of yellow chartreuse, and just all the rest. Like, chlorophyll and a tiny drop of miso. Perfect strength and mouthfeel. Finish: sadly. Comments: very similar high quality as that of the Sponge's Clynel… I mean, the Sponge's Bladnoch. I think we're about to do t-shirts too, with 'Your Distillate Drives Me Mad' in white on black. What would you say? Would you buy one? Do we say XXL?


SGP:561 - 90 points.