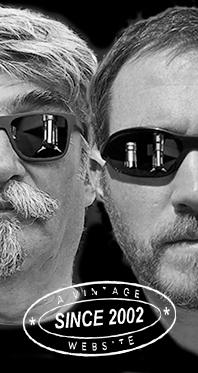 Home
Thousands of tastings,
all the music,
all the rambligs
and all the fun
(hopefully!)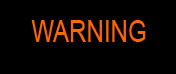 Whiskyfun.com
Guaranteed ad-free
copyright 2002-2020



Cognac vs armagnac, an alternative malternative session

We've had good fun recently with some cognacs and armagnacs, so we're rather in a brandy mood I have to say. I say let's have a few more and rather do that un-orthodoxically – meaning at complete random. Except that we'll first have a little 'apéro'…

I've always loved this strange old ad for armagnac that was stressing the different terroirs. Oh and this is more proof that Man is part of terroir indeed (yes I'm part of that brigade). >>

Gilles Brisson 'VSOP' (40%, OB, cognac Grande Champagne, +/-2018)


A very affordable and rather widely available little VSOP, integrally made from ugni blanc. It's labelled as Grande Champagne '1er Cru', but remember the entirety of Grande Champagne is '1er Cru', so nothing superior in any way here. Colour: dark amber. Nose: a fresh and pleasant nose, starting with the usual yellow flowers, preserved peaches, raisins, and maple syrup. Tends to become more honeyed after a while, but some caramelly touches of showing up too. Nice nose, nonetheless, simple and clean. Mouth: good and fresh, on pretty much the same flavours and aromas as on the nose. Once again we're a wee bit on the caramelly side, I'm finding some café latte too, as well as a good lad of roasted raisins. Finish: medium, rather too sweet now – I mean for me. Really a lot of raisins, molasses and caramel. Comments: very, very nice nose, while the arrival was fine before it all got rather too sweet for this whisky enthusiast.


SGP:751 - 78 points.

Perhaps an aperitive-y armagnac too?..

Comte de Lauvia 21 yo (40%, OB, armagnac, +/-2018)
I don't think this house owns any estates, they're only 'éleveurs'. This baby should be a blend, as it just says 'armagnac'. Colour: deep amber. Nose: clearly grassier than the cognac, less aromatic, with rather more coffee, chocolate, pine needles, also some humus, earth, whiffs of glue and varnish, camphor, resin… So we would be rather closer to malt whisky, in a way. Mouth: extremely different from the cognac indeed, harsher (not in a bad way), much, much drier, on more varnish, coffee, chestnuts and walnuts… Were we in Jerez, we could almost say this is an oloroso whereas the cognac was a PX. Almost! Finish: medium, very dry, on more coffee, raw chocolate, walnut wine, pine liqueur, and perhaps just one or three prunes in the aftertaste. Well-aged slivovitz, coffee beans, black tea... Comments: another one that would fetch higher marks at a higher strength. Even 42% would make all the difference.


SGP:361 - 82 points.

Fins Bois 2001/2020 'Bio' (50.8%, Grosperrin)
This one's certified fully organic. I believe this very well reputed house already issued some 2001 bio under various strengths. This one's very recent… Colour: gold. Nose: as far as cognac goes, this is the opposite to the Brisson, as it is much tighter, yet complex, with a perfect balance between grasses and fruits. I'm finding rather big notes of wild blueberries for starters, which is rather uncommon I believe, then some peaches poached in honey-and-mint sauce, also verbena and woodruff, wormwood even, figs, roses… It's very subtle, in the old days we would have added that it's rather on the feminine side. Mouth: firm, luminous, tight and yet complex, with more or less the same aromas as on the nose, plus delicate notes of liquorice. Notes of viognier, really. This one triangulates to perfection and is already very tertiary for its age. But the freshness remains amazing. Finish: long, with these small bits of liquorice spread all over the numerous fresh fruits, flowers and herbs. Some melon skin. Comments: some complex, elegant and rather refreshing middle-aged cognac from Grosperrin's. Extremely solid aged spirit, heartily recommended.


SGP:551 - 90 points.

We're too high already (I mean, this session is too high). Let's try to find a good sparring partner from armagnac… And drop all the ones that were bottled at 40% vol.!

Laberdolive 1993/2018 'Domaine de Jaurrey' (46%, OB, Bas-Armagnac)


Domaine de Jaurrey does belong to the old-school house Laberdolive, located in the Landes at Labastide d'Armagnac. So not in the Gers. What's incredible with these houses is that in 2020, they may well own north of 40ha of vines while they wouldn't even have a website. Not sure we should blame them, having said that. Colour: gold. Nose: the Grosperrin feels bombastic now, as this is a rather shy, dry, rather grassy armagnac that would rather play it on hay, soft herbal teas, dried flowers, apple peel, greengages, fresh bark, just a small white peach, and just a dollop of eucalyptus tea sweetened with light honey. I would have said cognac. Mouth: I would have said cognac once more. Notes of melons and peaches, earl grey, sultanas, just a few spicy touches (saffron, cinnamon) then a little caramel and muscovado sugar. A little nougat too. Finish: short to medium, rather on peelings than on fruit flesh or juices. Keeps showing self-restraint. Comments: very good, but frankly, the Grosperrin was a killer. My bad, I should have waited.


SGP:451 - 84 points.

Vallein-Tercinier XO 'Bûche de Noël' (44%, OB for Malternative Belgium, 150 bottles, 2020)
This new blend is said to be 20 years old, more or less. Bûche de Noël means yule log, so we might be too early with this one, but this is Vallein-Tercinier and we are Whiskyfun, capeesh? Colour: amber. Nose: cognac provençal? Funny that I would find liquorice and black olives in this one, a touch of aniseed (there, pastis) as well as almost tons of black nougat. This should count as one of the twelve desserts of Christmas – a Provençal thing indeed. Mouth: a tad gritty at first (crikey, I might have said armagnac), then very chocolaty, with various fruit fillings, prunes perhaps, rum (rum's not a fruit, S.), some coffee, some praline, more nougat, a little tobacco, and a good glass of middle-aged rancio from Rivesaltes. No, that's not quite in Provence anymore. Finish: rather long, chocolaty, with raisins and rum. Sultanas, ripe peaches and melons are coming in the aftertaste, together with a little mint. Comments: just excellent, very 'full', whatever that means. I'll keep a few cls for Christmas eve.


SGP:551 - 88 points.

Aurian 1979/2020 (49.6%, OB for Wu Dram Clan, armagnac, 144 bottles)


Aurian are located in Condom. This a single cask, so it should stem from one of the region's 'Crus', but it wouldn't say and is just labelled as 'armagnac'. Oh well, that's not what counts… Colour: deep amber. Nose: high varnish at first, which gives it a kind of Jamaican side (actually, between Jamaican rum and bourbon), then pine needles and resins, then the usual stewed fruits, only well-concentrated in the pan. Prunes, raisins… The rather huge pine-y side is sometimes to be found in old armagnacs that have spent a lot of years in wood, like 60, or 70 years. They would usually decant in demijohns before that would happen, but I have to say I'm rather a fan of this style. Water would bring out… olives! Mouth: spectacular and, indeed, very woody. Over the top for sure, but I know a few guys who would just love this. I have to say I'm not totally hostile to this either, provided no one forces me to down more than half a glass at a time. Fir sap, resins, terpenes, glue, heavy liquorice, cedar wood, tapenade… and marmalade! Finish: very long (so careful) and always very piney. Comments: I'm adding a score because I feel I must. If you love this style you'll find it too low, whilst if you don't…


SGP:272 - 85 points.

We could go tackle the 1960s and earlier decades, but I think we'll rather do a few proper 'old brandies' sessions for Christmas this year. So let's remain fresh and young. Cognac's turn…

Grande Champagne No.80 (57.5%, Grosperrin, +/-2020)


Grosperrin's range isn't always easy to navigate and I'm not sure the most experienced chicken would find all her chicklets there, but don't we all enjoy mysteries in spirits? Colour: deep reddish amber. Nose: old balsamico, dried mushrooms, varnish, cocoa, rotting oranges, mocha, pipe tobacco, tamarind, flowers (peonies), whiffs of ylang-ylang (to be found in some Mauritian rums when they don't bury them under tons of sugar syrups)… In short a darker, perhaps more rustic cognac. I might have said armagnac (come on now…) With water: old magazines, ink, old books, concrete dust, scoria, even shoe polish… Mouth: rustic for sure, even a tad heavy, concentrated, rather mentholy and liquoricy, imagine it would even speak with the massive Aurian 1979. So big boy cognac, a tad acrid and pungent in truth, but indeed, the ABV is high. So with water: gets a little meatier. Soups, bouillons, bitter herbs, thyme and rosemary, plasticine… Indeed we're almost in old malt whisky territory. Finish: long, still rustic, a little bitter, waxy… Green crude chocolate… Comments: I like it but it's clearly for your flasque. I mean, flask. I believe the Fins Bois 2001 was on another planet.


SGP:461 - 84 points.

It's getting complicated, with these cognacs that taste like armagnacs, and conversely. Good, one more armagnac before we draw the curtains…

Domaine de Baraillon 1985/2018 (46%, OB, Bas-Armagnac)


I had tried an earlier 1985 by Baraillon and thought it was just stunning (WF 92). Now I'm about to send a letter to Frau Von der Leyen to complain about the fact that it appears that the Belgians seem to have built a secret pipeline that runs from Lannemaignan (where Baraillon are located) to Brussels while the French weren't watching. Having said that, in Alsace we're good friends with the Belgians, so I may decide to rather dispose of that most official letter, we'll see… Colour: amber. Nose: where does this fantastic meatiness come from? Liquorice, Spanish ham, Bull Dog sauce, honey-glazed spareribs, green walnuts, high-class-super-duper Manzanilla, new box of Cuban cigars, cedar wood, old vinegars, furniture polish… And that thing that just always kills anything else in my book: olives. Impressive nose that reminds me of some wartime malt whiskies, Macallan, Mortlach… Mouth: metalogical aged spirit, salty, meaty, sour, vinegary, tobacco-y, acetic… With old and fresh walnuts, raw chocolate, chen-pi, green coffee, pu-her, hoisin sauce… There's clearly something Asian here. I suppose some brandy exegetes would state that this is a little flawed, but from a whisky drinker's POV, I would certainly disagree. Finish: rather long and pretty fermentary. More hoisin. Absent-minded quaffers would probably believe they just downed half a pint of amontillado. Comments: I'm not totally sure it's good spirit, it's just that it is exactly the kind of profile that I like best. Remember, individual opinions only, but didn't Plato say that opinion is the medium between knowledge and ignorance? (says Facebook).


SGP:372 - 93 points.

So, between cognac or armagnac, who won, you may ask? Well we won, my friend!