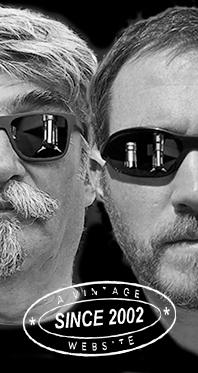 Home
Thousands of tastings,
all the music,
all the rambligs
and all the fun
(hopefully!)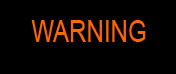 Whiskyfun.com
Guaranteed ad-free
copyright 2002-2020



Four 2007 Glen Spey finished in wine

Yep, pretty specific. We've had some good Glen Spey in the past (is that all you have to say, S.?)

Glen Spey 11 yo 2007/2019 (60.5%, Whiskyecke, 1st fill amarone finish, batch #2, 136 bottles)
Whiskyecke means 'whisky corner' in Italian (yeah and? They do speak German in northern Italy!) while amarone is a very thick and heavy red wine. Italian too, ha. Now, Glen Spey is not a characterful malt, so I find such a finishing much less pointless than if it had been Laphroaig or Clynelish. Colour: rosé wine. Nose: rosé wine. I'm serious. Some rather heavy rosé as they make in southern Rhône, like in Drôme or Ardèche. Raspberries, blood oranges, pressed grapes, drops of Campari… With water: even more rosé wine! Notes of fresh and preserved peaches and just a tiny rubbery touch – no complains. Mouth (neat): it's fun, not bad at all, you'd almost believe this is some strongly fortified wine. Pepper, more blood oranges and raspberries, touches of fudge, Froot Loops, marshmallows… Red wine and malt never clash here, we could almost call this a peaceful finish (would you mind playing a little sitar?) With water: pepper up, blood oranges remain, stewed peaches as well. Cloves. Finish: long, with some stewed red berries again. Peppered jam. Comments: a good surprise, I'd already put my gun down right after my first sniffings.


SGP:651 - 85 points.

Glen Spey 12 yo 2007/2020 (59.7%, James Eadie for Germany, Marsala finish, cask #805425, 312 bottles)


This one was finished for 6 (brand website) or 12 (label) months in 'first fill European oak Marsala hogsheads'. So say 9 months ;-). And so once again, Italian wine for Germany – the labels are not wide enough to write Trockenbeerenauslese anyway, while people don't all know what TBA is. Colour: rosé wine again, which suggests it was red Marsala. They make all kinds of fortified wines labelled 'Marsala' over there in Sicily. Nose: rather a little hotter than the Amarone, a little harsher, more brutal, and leafier. Water is needed. With water: it lost its pink colour and got rather more on yellow plums. Which is obviously nice. Mouth (neat): very close to the Whiskyecke this time. Same pepper, pink grapefruits and blood oranges, and red berries with a little fudge and brioche. With water: it keeps quite a lot of pepper, both green and black. A little harsh. Finish: long, peppery. Grape seeds and skins. Comments: pretty pretty good but rougher and tougher. Hipflask-ready, I would say.


SGP:561 - 82 points.

Glen Spey 12 yo 2007/2020 (60%, James Eadie, palo cortado finish, 303 bottles)


This is almost double-maturing as this baby could sleep and bathe in palo cortado for no less than 22 months. Could be wonderful. Colour: gold. Nose: fino-y, with some coal smoke, walnuts, mustard, yeasts and paraffin. But once again, water is more than needed. With water: damp earth, mushroom, dunnage warehouse, pu-ehr tea, and indeed some dry sherry, around palo cortado indeed, or fino, or amontillado. Lovely nose, pretty Andalusian in a way. Mouth (neat): yep. Donuts and sponge cake, Jaffa cake, walnut cake (that's a lot of cake, S.), butterscotch and shortbread, plus touches of cardamom and coriander seeds, which makes it a little bitterer. With water: it keeps hitting you a wee bit, but maybe shouldn't I quaff it as if it was palo cortado. Even when reduced, ha. Finish: long, on leaves and walnut wine. Very very 'dry sherry', which I crave. Comments: a booty-shaking malt if you love proper dry sherry as much as this humble taster does.


SGP:462 - 87 points.

All right, Amarone's very good, Marsala's good, Palo Cortado's excellent… something's missing. You're right, gasp… PX!

Glen Spey 11 yo 2007/2019 (58.9%, James Eadie, PX sherry finish, cask #805410, 288 bottles)


Please be careful, many whisky lovers believe that PX = sherry. Not at all, PX is a grape and they make cheaper (yet) PX wines in other regions than in sherry/Jerez. So, always check if it says 'PX sherry', as it is the case here, and not just 'PX', which could well not be the real deal. Colour: mahogany. Nose: oh well, it's very okay, with deep-fried Mars bars, mushrooms, bouillon, a touch of soap, some graphite oil… And no raisins. Where are the raisins? With water: lovage and parsley plus miso and soy sauce, that's a good combo. May we see the papers of that PX cask? Mouth (neat): thick, sweet, rich, peppery. Very extreme, I'm sure this would work as a dim-sum sauce having said that. With water: raisins, caraway, ginger, curry and pepper. Soft paprika, chilli (we have Espelette here in France). It was a rather spicy cask. Finish: long, and even spicier. Indeed, dim-sum or Thai chicken or something. Loads of pepper in the aftertaste. Comments: it was a boosted cask or something. Rather the palo cortado please…


SGP:361 - 80 points.