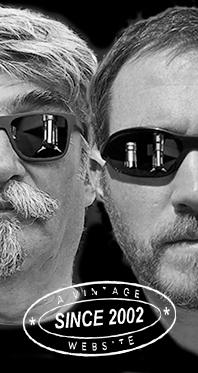 Home
Thousands of tastings,
all the music,
all the rambligs
and all the fun
(hopefully!)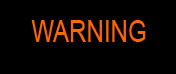 Whiskyfun.com
Guaranteed ad-free
copyright 2002-2020



Do you hear the category growing within 'educated circles'? All they would need is less 40% – although wine brandy stands low strengths a little better than whisky if you ask me – and less obscuration, including boisé and caramel. And more leaders, organisation, understanding that communication now works in more global manners, and probably less rappers. No, inventing yet another new cocktail may not be the way. Anyway, not my business, let's see what we have…

Merlet 'VSOP Brothers Blend' (40%, OB, Cognac, +/-2018)


Apparently, it is one of those 'new generation' Cognacs that sometimes try to emulate malt whisky. Now I fondly remember the Merlet 'Assemblage N°2' that came out four or five years ago (WF 90). Colour: full gold. Nose: great house, Merlet. This is not whisky-y at all, it's just a perfect, fresh and vibrantly fruity and complex Cognac, with hints of sémillon, preserved peaches, ultra-ripe Provence melons, gorse, sultanas, and 'a pack of Camels'. Well, I imagine, haven't nosed any pack of Camels since around 1985. Touches of liquorice, incense and tar too, a very faint rancio, perhaps. In fact, this nose is perfect, there. Mouth: this is where the 40% feel, what a waste of great Cognac! Not that it's weak mind you, but after a very nice honeyed and peachy arrival, it tends to fall flat and to get too dry and even cardboardy. What a shame! Finish: short, with a tarry side. Comments: do not do this to me! I would almost feel the need to redistill this, fill a wee cask… And see you around 2030. Because I thought the nose was rather stunning.


SGP:651 - 80 points.

Drouet 'VSOP' (40%, OB, Grande Champagne, +/-2018)


Some own-estate Cognac from Salles-d'Angles. The house has got a very good reputation I have to say. Colour: full gold. Nose: just as lovely, a touch less aromatic and floral, and a notch more on citrus, blood oranges, a little toasted oak, hints of camphor and eucalyptus, orange blossom… So a slightly more classic style. Mouth: a little more oomph this time, but the disease stroke again, it's soon to get too drying because of the low voltage. Look, it's fine that large brand VOSPs would be weak, because spirit lovers wouldn't touch them anyway, but to reduce this quality below 43% - okay, 42 - is not a good idea anymore, frankly. Peaches, honey, biscuits, black tea. Finish: short, drying. Comments: okay, I know that street drinkers tend to be afraid of higher strengths, but couldn't they do two versions of the same cuvées? Like when the Scots would have had 70° proof and 100° proof?


SGP:551 - 79 points.

Couprie 'VSOP' (40%, OB, Grande Champagne, +/-2018)


This is a little estate in Ambleville, in the family since 1780. Now it's always a little scary when a maker would advertise his VSOP as a possible 'apéritif, served on ice, as a long drink or in a cocktail'. But that kind of speak remains harmless, does it not. Colour: dark gold. Nose: the gentler, the less emphatic, the one that's most on caramel and fudge, perhaps, honey, cake, raisins, a little cedarwood… Good quality, but nowhere near the Merlet and the Drouet as far as noses are concerned. Mouth: hey hey, it's the Tortoise and the Hare! This time there are more decibels, more fruits, resins, darker honeys, jams, liquorice and raisins, prune jam (ever tried that?) And it wouldn't even lose any steam after one long minute. I suppose only the finish will be shorter and thinner. Finish: indeed. Honey, cinnamon, mirabelle and apricots jams… Comments: the others were clearly superior as far as aromas were concerned, but the fact that this little Couprie has more oomph lets it overtake them. Indeed, the tortoise rather than the hare.


SGP:551 - 83 points.

Vallein Tercinier 53 yo 1967/2020 (47%, OB, Grande Champagne, selected by Wu Dram Clan)


Seriously, are you allowed to say 'dram' when talking about Cognac, good friends? Or 'clan'? Now I suppose 'wu' is fine. Seriously, not much to add about Vallein Tercinier, undisputedly amongst the kings and queens of French malternatives., together with a handful of other houses. So, a 1967, why am I thinking of Jimi Hendrix?... Colour: bright amber. Nose: fruits being stewed in an old kitchen around nine, on a Sunday morning. Apricots, peaches, apples, mirabelles, some lime honey and a few cinnamon and vanilla sticks. I wouldn't say there's much more, and it isn't extremely complex, but focus is perfect and focus is all-important. Mouth: ah old cognac and old woods, that's a whole story. In this case, let's be honest, the spirit is almost integrally wood-driven, but it seems that transition went smoothly, and that wood oils have kept it fresh and, above everything else, balanced. Nutshell: Assam tea, bitter chocolate, cinnamon, roasted pecans and almonds, cigars and menthol. The thing is, a few pretty reckless fruits keep fighting the battle in the background, Alamo-style. Especially peaches, that's excellent. Finish: long and tarrier, more chocolaty and more mentholy. One of the best possible conclusions when a spirit is this old. Comments: a serious case of a pretty oaky spirit that isn't too oaky at all, I would say. Sweet Vishnu, why don't we do half points (and wear a Panama hat?) We would have gone for 90.5, but since this is Sunday...


SGP:571 - 91 points.

Cognac Sponge 'Héritage N.45' (50.5%, Grosperrin for The Sponge, Fins Bois, 120 bottles, 2020)


Apparently, the despicably spongy entity that's known only too well within whisky circles has gone to Grosperrin's at night and managed to steal two or three demi-johns (or was it a cask?) while the Dobermans were right in the middle of their digestion nap. Tsk-tsk-tsk. But since we have no morals whatsoever, we will try this little Fins Bois. Remember there are also Bons Bois and Bois Ordinaires, so "Fins Bois" are the best of the "Bois" – are you following me? Now fin means fine, which has nothing to do with fine, which is distilled wine, as is Cognac in all cases. I feel that I'm losing you, let's rather try this liberatory little 1945… Colour: amber. Nose: yes of course. Menthol, pine resin, stewed peaches, heather honey, angelica, perhaps lady's mantle, a touch of coconut… we're approaching old malt whisky territory here. Love it. With water: bingo, lovage, parsley, sage, thyme, parsnips, pesto, fir honeydew, heather honey… I know you could think it doesn't need water since the strength is pretty 'civilised', but it does adore H2O in small quantities. Mouth (neat): mind you this is 75 yo and that feels, but the oak's quite different from that in the 1967, with rather more cinnamon and black tea. Having said that not all fruits are gone, while it's rather oranges that are running the show. What I really love here is the rootiness in the back, you could almost swear there is some gentian. With water (just one drop): this is where it should nosedive… Well, it's got the spirit of contradiction, as more fresh fruits are popping out, especially oranges. Finish: medium, with a surprising freshness. The aftertaste is oakier again, but that was to be expected. Comments: first time I'm tasting a spirit under the threat of an automatic pistol. I'll tell you what I really think another time…


SGP:561 - 91 points.