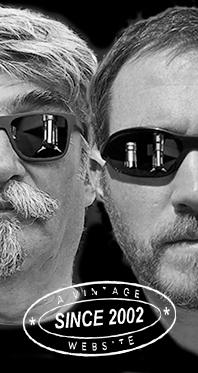 Home
Thousands of tastings,
all the music,
all the rambligs
and all the fun
(hopefully!)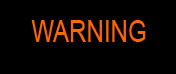 Whiskyfun.com
Guaranteed ad-free
copyright 2002-2020



More than enough Miltonduff – part deux

Looks like we missed a younger one yesterday. Nothing is perfect at Château Whiskyfun...

Miltonduff 2007/2018 (55.2%, Malts of Scotland, Marsala hogshead finish, cask #MoS18031, 307 bottles)


Right, a Marsala finish. I have to say I've always found it strange that good whisky people would never tell us what kind of 'Marsala' that would have been. There are so many different ones! Same with Portugal's Madeira by the way, or with Spain's Malaga… Colour: apricoty gold. Nose: a tad buttery at first, then floral (peonies, geranium) and rather doughy. Fresh brioche, raisins, raspberry ganache, dried apricots. Not extremely likely, but certainly not unpleasant. With water: a hint of gunpowder, pink pepper, perhaps blood oranges… Mouth (neat): a little hot, then sweet and peppery. Raspberry pie, blueberry muffins, black pepper, cloves and caraway… All that doesn't quite sing in unison (it's not The Platters) but again, it's not unpleasant. With water: grenadine and more cloves and nutmeg. Blood oranges as well. Finish: medium, on red berries, grenadine and pepper. Comments: these funny combinations seldom work in my book, but this one did, despite its relative unlikeliness.


SGP:651 - 83 points.

Miltonduff 21 yo 1998/2019 (49.7%, Chapter 7, bourbon hogshead, cask #10142, 238 bottles)
Colour: white wine (Burgundian chardonnay). Nose: I like this style that's rather on mashed sweet potatoes at first, then pineapples and citrons, cider apples, walnuts and tangerines. It's all a little fermentary, in the style of some reasonable orange wines, which I just love. Let's check the palate. Mouth: oh wow! Love this, with all the doughs, fermented fruits, beers, tiny herbs, various oranges… Notes of violet sweets too, savagnin… Long story short, I utterly love this and would happily quaff a bucket of it. Finish: rather long, superb, earthy, mineral, mentholy, fermentary, fruity (hops)… Tangerines in the aftertaste, can't beat this. Comments: but wow! To be honest I wasn't prepared for this. Pink grapefruits, can't beat that either. This, is 'new wave' whisky. Well, I hope so.


SGP:661 - 91 points.

Miltonduff 20 yo 1999/2019 (50.7%, The Whisky Exchange, hogshead, cask #5015, 222 bottles)
This one straight from Boristown, where the whiskies and their people – and perhaps the rock and roll - are better than all the rest. Colour: white wine. Say sauvignon blanc from eastern Loire this time. Nose: Danishes, sponge cake, biscuits, honeysuckle and elderflowers, jojoba oil, lady's moisturiser, then hops and tobacco. Soft and fragrant this far. With water: rhubarb wine! Mouth (neat): flower syrups in abundance. Elderflowers, mullein, courgette… Not something very usual in whisky, mind you. With water: rhubarb again, greengages, pinot blanc, white currants, gooseberries… Finish: medium, on tiny grasses, herbs and berries. Sorb, perhaps? Comments: this is a very subtle and elegant one, with some very well-behaved wood. Another lovely well-sourced middle-aged Miltonduff.


SGP:551 - 88 points.

Same house, same vintage, what do you say?

Miltonduff 20 yo 1999/2019 (52.2%, The Single Malts of Scotland, hogshead, cask #5014, 236 bottles)


And a twin cask, at that! Shall we just copy-and-paste the previous note? Colour: white wine (slightly darker than its sister). Nose: we're more on mosses, grasses, more on 'a walk in the woods with the dogs'. Notes of burnt wax too, and consequently, rather less easy-easy fruits and flowers. Mouth: we're much closer to the other cask. Perhaps more citrus? It's always fascinating to be able to taste true twin casks that were probably filled within the same minute in one of Pernod/Chivas's huge bottling plants. Well I tend to like this one a little better, although, no, wait… Finish: medium, fruity, citrusy and then on all white and green fruits from our gardens in in good old Europe. Comments: this is becoming a little complicated, but this whisky is excellent for sure.


SGP:551 - 88 points.

I think it's time to have a last Miltonduff, after all we're not one of Chivas's blenders. Do they also try dozens of Miltonduffs like we just did? Are they well paid?

Miltonduff 25 yo 1989/2015 (51.2%, Maltbarn, bourbon, 156 bottles)


This one for glory. Colour: straw. Nose: mashed potatoes and porridge, then mead and biscuits. Also raw wool and old magazines, a little rainwater, ink, parsley and lovage… With water: a little dust. Mouth (neat): hints of plastic, then burnt fruit cakes. That's bizarre. With water: sourdough, cardboard… Finish: same. Comments: can't be. Wrecked sample, I would guess. That's life – oh and while I'm at it, never let any spirit stay in contact with any plastics for more than a few months. Ne-ver.


SGP:372 - -- points.