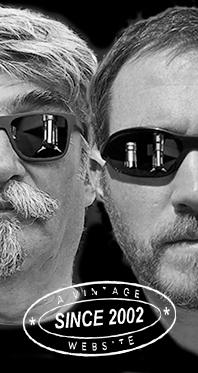 Home
Thousands of tastings,
all the music,
all the rambligs
and all the fun
(hopefully!)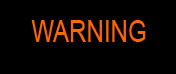 Whiskyfun.com
Guaranteed ad-free
copyright 2002-2017



---

Angus's Corner
From our casual Scottish correspondent
and guest taster Angus MacRaild
Newish Whiskies In Pairs
I have quite a few samples of new or recent bottlings piling up it would seem. Something I'm very happy about as I'm not always the best at keeping abreast of new releases. Anyway, without much further ado, let's crack on…

Ben Nevis 14 yo 1996 (46%, Dram Mor, refill sherry)
Dram Mor are a new indy bottler based in Glasgow, apparently this one was from already bottled stock that hadn't been released previously. Colour: bright gold. Nose: very buttery and rich, close to the other 1996s but just a little more lively and youthful. Quince, brown sugar, toffee apple, breads, ginger biscuits and a very lovely leafiness which adds a sense of forest freshness and damp earth. Mouth: great arrival, all on golden syrup, freshly baked brown bread, walnuts, white balsamic, olive oil, eucalyptus sweets - lots going on but there's still strong sense of balance and cohesion. Also again getting rather gingery, spicy and warm. Finish: medium, bready, slightly nutty and getting rather salty with a little meatiness. Comments: very good Ben Nevis that feels rather bigger than its ABV would suggest. Extremely fat and guzzleable stuff!
SGP: 562 - 89 points.

Ben Nevis 23 yo 1996/2019 (52.2%, Thompson Bros. for The Amber Light, Royal Mile Whiskies, refill sherry, 497 bottles)
I believe Serge already posted notes for this one recently, but I'll add my two pence on it to the WF database… Colour: gold. Nose: golden syrup on brown toast! This very easy and approachable profile that blends together waxes, chalk, putty, coal embers, dry cereals and olive oil with real aplomb. This kind of luscious juicy fruitiness in the background at all times. With water: gets greener and little lighter and grassier. Garden fruits, elderflower, pollen and various nectars. Mouth: clean, peppery, oily and very mineral with many impressions of oily rags, tool boxes, metal polish and soot. Raisins, camphor, hessian, more toasty and bready notes and this overall feeling of textural fatness that seems to be a modern era Ben Nevis hallmark. With water: again a little lighter with water, more floral accents, white flowers, stones, chalk, dried herbal qualities. But overall still dry, mineral and quite tautly structured. Finish: long, waxy, slightly sappy, earthy and peppery. Some herbal tea notes in the aftertaste. Comments: Classy, perfectly mature and super sexy Ben Nevis. I just love this distillate-forwards profile where the distillery character inhabits every part of the whisky with what feels like total confidence.
SGP: 562 - 91 points.

Ardmore 19 yo 1999/2019 (55.8%, Archives 'The Fishes Of Samoa', cask #801661, barrel, 185 bottles)
Colour: straw. Nose: it's a rather austere one. Lots of crushed aspirin, newspaper ink, light ashy notes, seashells, sheep wool and canvass. Needs a little time to shake itself awake whereupon it begins to reveal a more easy and sweeter cereal profile. Still this rather typical Ardmore sootiness and slightly animalistic aspect. With water: still very drying and chalky with this almost dusty minerality. Close to the raw ingredients with this rather plain and unvarnished maltiness that verges on being mashy at times. Good but probably a bit challenging. Mouth: still quite austere on arrival. Chalky, flinty, very mineral, drying and with lots of plain cereal notes. Some touches of dried tarragon and turmeric. With water: now it moves towards sunflower oil, mustard powder, horseradish, straw and dry cereals. Less coastal and a bit more farmy. Finish: Medium but rather fat, oily, again very cereal and continuing these grassy, lightly medical and chalky qualities. Comments: I think it's technically very good but it remains a rather intellectual and slightly challenging whisky with this resilient austere profile.
SGP: 362 - 84 points.

Ardmore 21 yo 1997/2018 (51.6%, The Auld Alliance & Three Rivers Tokyo, hogshead)
Colour: gold. Nose: much more expressive, honeyed, herbal and sweeter. Notes of pollens, dandelions, waxes - there's something rather reminiscent of Ben Nevis from similar vintages in fact. Evolves with heather ales, putty, herbal cough medicines and chalk. Pretty superb actually. With water: gets a tad drier and evolves more towards canvass, dried flowers, camphor, lamp oil and with a few residual chalky tones. Mouth: there's a shared DNA with the 1999 but this is globally richer, more playful, sweeter, more waxy and less austere. Porridge with honey, heather flowers, mead and a hint of apple crumble. With water: these more traditional Ardmore qualities of coal dust, anthracite embers, sheep wool, old shilling ales and brown toast all begin to come through now. Funnily enough it becomes a tad more austere with water. Some hints of mineral oil and petrol too. Finish: good length, very sooty, lightly herbal, some dry peat notes and wee waxy aspects. Comments: Top notch Ardmore. Rather changeable with water but overall very fun and pleasurable. Quite a difference from the 1999.
SGP: 463 - 88 points.

Speyside Single Malt 24 yo 1995/2019 (46.9%, Thompson Brothers, refill barrel, 310 bottles)
I have it on very good authority that this in fact hails from a certain very large and very famous Speyside distillery owned by Edrington where they've recently opened the world's most expensive cafe. Colour: straw. Nose: very lovely, very classical. Pollens, soft waxes, honeys, breads, pastries, wild flowers. All top notch modern fruity Speyside single malt at a perfect maturity. There's also some more direct fruit notes of melon, tangerine and apricot. Very lovely but perhaps a tad simple. Mouth: a little drier and more peppery than the nose suggested. Orange cocktail bitters, herbal teas, Cointreau, mint julep, heather honey and marjoram. Some nice crystallised exotic fruits beyond that as well as some slightly punchy spice from the wood. Finish: quite long and full of cereals, bitter lemon, fruity flapjack, sultana and barley sugars. Comments: It's all very lovely and fine, and you do get a sense of the more sinewed Macallan distillate without the cloak of sherry, but it is also perhaps a tad generic at times too. Easy sipping and technically very good, but not the most memorable dram.
SGP: 551 - 87 points.

Speyside 23 yo 1995/2019 (51.4%, Archives 'The Fishes Of Samoa', cask #31, hogshead, 177 bottles)
I have to admit, I had thought this was a 'Speyside malt' of some anonymous Burnside-esque origin, only once I had already begun this tasting did I notice it is actually from Speyside Distillery itself. Oh well, let's see if Macallan can be defeated by it's far more humble neighbour… Colour: straw. Nose: this is certainly a different profile altogether. Crisp, dry cereals, light chalky notes, lemon peel, quinine, white pepper and something like slightly underripe star fruit. Altogether leaner, more pithy, peppery and crisp. With water: we're almost in bone dry white Burgundy territory with this slightly arid, buttery, cereal sharpness. Some zesty citrus and jangly minerals underneath. Mouth: clean and very cereal dominant but also slightly empty and verging on too drying. Hints of plain porridge and crushed oatcakes. Very raw and natural but also a tad boring I'm afraid to say. Not much fruit to speak of either. With water: improves nicely with water, it gets greener, lusher and fruitier. Notes of apples, pears, slightly acidic gooseberry and some hints of farmhouse cider. Unusual and a little all over the place. Finish: medium and back towards cereals, porridge, bitter citrus pith and plain brown toast. Comments: A bit of a funny one, Speyside Distillery remains one of these totally remote oddballs of contemporary Scotch whisky. Now, it's a perfectly pleasant dram that will please many palates - it's just a bit shy and curious.
SGP: 451 - 84 points.

Glenrothes 11 yo 2007/2019 (51.4%, North Star Spirits, sherry butt, 618 bottles)
Colour: deep gold. Nose: very good! Honeys, pollens, brioche, fruit cake. Feels older than 11 which is always no bad thing with such whiskies. Some olive oil cake, walnuts, cafélatte - all very elegant, well-structured and nicely integrated. With water: develops immediately towards fresh breads, cereals, caraway and a little green fruit. Who could be against this? Mouth: treacle, toffee sweets, millionaire shortbread, salted caramel, digestive biscuits. Rich and sweet but without tipping over into cloying. Still these nice notes of glazed pastry and brioche. With water: not quite as bready as on the nose with water, but here it's more about biscuits, shortbread, caramel wafers, Biscoff and sweet tea. Finish: good length, on cloves, honey, dried mint and hints of youthful calvados and cinnamon. Comments: It's to be wondered if Mr Croucher didn't dilute this one down a bit from its original rocket fuel ABV - as many young Glenrothes seem to be at natural strength these days. Anyway, great selection and very pleasurable young Glenrothes.
SGP: 651 - 87 points.

Glenrothes 10 yo 2009/2019 (58%, Dram Mor, cask #5280, 348 bottles)
Colour: amber. Nose: holy moly! What is this? Some kind of flamboyant cocktail composed of some well matured Sauternes and a dollop of 1972 Caperdonich. Seriously this is extremely honeyed and full of pollens, sultana, sweet pastries, olive oil cake, figs in syrup, cantaloup melon and some madeira sponge. More beautiful than it probably has a right to be. With water: drier, more leafy and lightly earthy with tobaccos, beeswax and a light camphor note. Lovely clean sherry profile coming through now. Mouth: a bit more 'realisitc' or arrival but this is still pretty excellent. Very rich, polished, lots of dried fruits, orange peel, chopped dates, walnuts, lemon curd, heather honey, pistachios. Quite simply, top notch young Glenrothes that balances natural sweetness and impressive complexity. With water: that dessert wine sweetness is back. Orange wine, sultanas, dried banana chips, lemon balm, mint tea, fennel and some dried herbal notes. Finish: long, herbal and full of bitter orange marmalade, sweet pastries, limoncello and more sultanas. Comments: I have to say, this was a real surprise. Aren't some of these young Glenrothes far better than they have a right to be? And what a beauty of a nose. Not to forget, terrific selection by the folk at Dram Mor. We're within a midge's limp of the 90 mark here.
SGP: 661 - 89 points.

Kilchoman 2011/2019 (55.1%, OB for Shi Jian, cask #334, bourbon, 261 bottles)
Colour: pale straw. Nose: if there were such a thing as smoked mineral water I suspect it would smell like this. A lovely mix of wet fabrics, chalk, beach pebbles, smoky wort, grist and pure seawater. Ink, iodine drops, lemon juice and that kind of pure, crystalline peat that's so often to be found in contemporary Islay whiskies. With water: drier, more ashy and with rather a lot of kelp and a pretty brittle minerality. Mouth: surprisingly soft on arrival, lots of clean smoke, light wood ash notes, more lemon juice, raw shellfish, iodine, chives, parsley, coal smoke and wee petrol notes. With water: sharp, clean, raw lemon juice, sheep wool, antiseptic, lime juice, mercurochrome and brine. Finish: long, ashy, petrolic, blade-like, peaty and precise. Comments: An excellent and rather technical Kilchoman that nods quite pointedly at Caol Ila. I find this style extremely good but a tad lacking in soul. However, that's a very personal take I would say. Still deserving of a good score.
SGP: 367 - 88 points.

Kilchoman 11 yo 2007/2019 (56.5%, OB for The Whisky Exchange 20th Anniversary, cask #307, bourbon, 249 bottles)
It's good that we are finally seeing some Kilchoman making past the 10 year mark; quite a few I've tried thus far have been generally excellent which bodes well for the distillery's future I would say. Colour: straw. Nose: once again we're in this 'smoked mineral water' zone. Although you can feel an extra depth and richness from the age. This is sootier, earthier and more on hay, clams, squid ink, seawater, sheep wool and some smoked root vegetables. Notes of umami broths and liquid seasonings as well as a rather peppery unctuousness. Very good! With water: lemon cough drops and once again this more crystalline pear profile. Ashy, herbal, sooty and slightly kippery. Mouth: surprisingly rooty and earthy and vegetal. An oilier, fattier and altogether more greasy kind of peat. Notes of petrol, smoked olive oil, smoked turnip, wood ash, anthracite and more pepper. Also quite a bit of iodine and TCP in the background. With water: kippers, black olives in brine, anchovy paste, pure smoked barley and hessian. Finish: long, sooty, deeply smoky, briny and getting towards this sharp and pure lemon juice profile once again. Comments: The difference here is that this feels like it's own thing - like Kilchoman. The age evolves it away from just feeling technically very good and towards something a bit more idiosyncratic and soulful. Can't wait to try these vintages at 15 years.
SGP: 466 - 90 points.