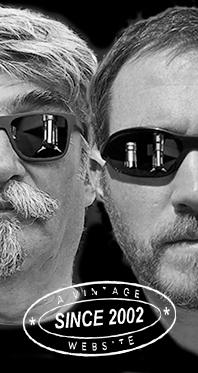 Home
Thousands of tastings,
all the music,
all the rambligs
and all the fun
(hopefully!)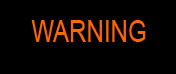 Whiskyfun.com
Guaranteed ad-free
copyright 2002-2020



Special Releases Special, today Talisker

The new Special Releases have just arrived and as usual, we're wondering about which name we'll tackle first, a heavy hitter such as the Lagavulin, or a more obscure drop such as the Pittyvaich? Or perhaps the youngest tipple of them all, which is a Talisker? I agree, youth first, let's try the Talisker 8. As for its sparring partner, I suppose the cornerstone within the range, the popular 10, would be in order especially since we haven't properly tried the latter since… 2018. And since we haven't got any of those stupendous old official 8 years old from the 1960s or 1970s left at WF Towers. A proper scandal…

Talisker 10 yo (45.8%, OB, +/-2019)


Constant bang-for-your-buck whisky in my book(s), mind you they have it at 33€ in Spain – not in Andorra or Gibraltar! Colour: gold. Nose: it works like a magnet, I just cannot resist this briny, slightly chilli-y nose, with its wee farmy touches (saddle) and these whiffs of slightly stale seawater (crab fishing at low tide, in the rocks). A drop of mint liqueur, a pinhead of leather powder (and why not), and lastly and generally, 'the sea'. I keep wondering where this coastalness is coming from, if they use special forbidden enzymes or what, since these mature in central warehouses… Good folks usually answer that 'the whole of Scotland is coastal' but if you ask them why, say Macallan isn't coastal then, the answer's generally 'let's have a beer'. No, not all peaters are coastal either. Mouth: very perfect, very much in line with earlier batches, very salty (I know there's no salt in whisky), slightly leathery and mustardy, smoky, peppery, and just superb. Forgot to mention oysters with a drop of Tabasco. Finish: long and this has almost become smoked seawater blended with manzanilla. Brilliant. Comments: they should do a Talisker 10 cask strength. I needed say something.


SGP:367 - 90 points.

And so the new SR has got a tough job…

Talisker 8 yo 2011/2020 (57.9%, OB, Special Releases, Caribbean Rum Cask Finish, 2020)


Absolutely love it that they would confirm, in the lovely brochure, that Talisker 'remains the island's oldest working distillery'. It goes much better if it is said. As for the unusual Rum finish, in my experience they often go relatively unnoticed when the distillate's as big as Talisker's. Colour: white wine. Nose: oh, eau-de-vie de smoked barley, mercurochrome, kiwi juice, paint thinner, lime juice, broken olives and the trademark seawater. Young and very race-y, in truth I find it perfect and brilliantly distillate-driven (which is more or less the same thing in my book). Perhaps a touch of vanilla. With water: smokier now, rather on an old stove, graphite, those tarry ropes, coal tar, and just a tiny drop of acetone – that's the youth speaking out. I find the rum's discreet. Either it is some very light juice – but they say it's post-still rum, or it's a rum that's very close to Talisker 'in spirit'. Jamaica springs to mind. Mouth (neat): take mortar and pestle, crush chalk, add lemon pips, crush, pour lemon juice and seawater, add two green olives, crush, add a tiny pinhead of wasabi, a drop of Worcester sauce, the flesh of three small oysters, a hint of Himalaya salt (just joking), crush, shake, put into blender (what?), strain, enjoy… Not sure I've got the recipe right but you've got the idea. With water: same as what happened on the nose, it gets less 'nervous' and rather smokier, perhaps a tiny wee tad simpler despite a lovely camphor. Do not add too much water. Finish: perfect when with just a drop of H2O, tense and pretty sharp, with a bit of that side of Talisker that reminds us of Brora (and conversely, I mean, you see what I mean). A lot of pepper in the aftertaste. Comments: these bottles should come with a free small pipette. Superb young Talisker, given that the 10 is always a killer. To be honest, I wouldn't have detected any 'rum' as such, even by contrast after the 10, had I tried this one without being in the know. Huge, huge quality/age ratio, but the Lagavulin to come isn't half bad either. But shh...


SGP:367 - 90 points.