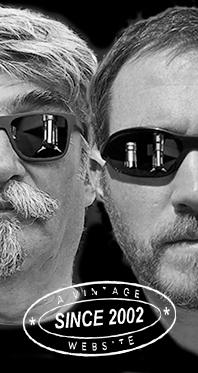 Home
Thousands of tastings,
all the music,
all the rambligs
and all the fun
(hopefully!)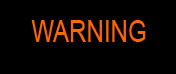 Whiskyfun.com
Guaranteed ad-free
copyright 2002-2017



Whiskyfun's mixed bags
Stuff from Scotchland, part four aye



Coz the boxes had hidden compartments! So more undercover stuff, undisclosed matters and hidden things after a short break. With that we're well set…

Cask Islay (46%, A.D. Rattray, bourbon casks, +/-2018)


A.D. Rattray! Glad to meet one of their recent bottlings, I had thought they were, well, gone. Or busy with the Outer-Mongolian market. We had an early batch of their Cask Islay in 2011, and thought it was pretty good (WF 83). Colour: white wine. Nose: reeks of young Caol Ila, which can't be bad news. Apples, garden bonfire, seawater, whelks, oysters, fresh almonds, and lemons. There. Mouth: purrfekt, with some impeccable ashy smoke (very CI indeed) and more almonds, lemons, apples, and those tiny green crabs that people would rather throw into wild broths and soups. Oh and apples, naturally. Okay, I had mentioned apples before. Finish: rather long, very ashy, kippery, and with apples and lemons in the aftertaste. Comments: a great batch despite the youth and the (relative) simplicity. Not much depth, but all the rest is perfect. Welcome back, A.D. Rattray!


SGP:466 - 84 points.

Since we've met a peater…

Finlaggan 2007/2016 (53.8%, Vintage Malt Whisky Company, for Taiwan, Hot Malt Co., hogshead, cask #101, 300 bottles)


You know what people will say, that this could be Lagavulin and so on… Colour: straw. Nose: well, this could be Lagavulin, but it could be Caol Ila as well, since both malts tend to converge these days. No? Fresh roots, seaweed, touches of Demerara sugar, beach sand, smoked porridge… Mind you, this is only 9 or even 8. With water: brake fluid and used engine oil, that's the real deal ;-). Mouth (neat): this sweetness is very Laga indeed. Laga is sweet, sweeter than the others in any case. Tangerines, pink grapefruits, pomegranates, smoked herbs, angelica , lapsang, gentian. With water: immaculate, perfect. Should anyone ever manage to peat lemon juice, this is what you'd get. With global warming they'll soon grow lemons in Port Ellen anyway, so I'm sure that'll happen sooner or later. Yeah I know, nitrosamines… Finish: long, ashy, herbal. Grapefruits in the aftertaste. Comments: simple of course, but rather sublime. So, who's going to smoke lemons?


SGP:567 - 87 points.

Peat Reek 10 yo 2006/2017 (58.6%, Blackadder, Raw Cask, refill sherry, cask #PR2017-4, 234 bottles)


In my short experience these Peat Reeks could rip your head off, so careful now… Colour: white wine. Nose: smoke and sweetness, with a few touches of iron and lime. Ammonia. Not too sure… With water: pure raw smoke, almonds, and graphite. Or something like that. Mouth (neat): raw power, you cannot not think of Iggy and the Stooges. Concentrated lemon juice and total smoke, all that blended with liquid glue (UHU) and pure acetone. All right then. With water: no civilisation in sight, rather the tartest lemons and other sharp citrus fruits. Finish: long, with salt chiming in. Huge smoke. Comments: whether these ueber-peaty juices will remain legal after Brexit or not remains to be seen. In the meantime, I remain 'rather quite a fan'. Cough, cough…


SGP:368 - 85 points.

We need to change style. Peat is so 2000, after all…

Beathan 2010/2017 (50%, Wilson & Morgan, Barrel Selection, cask #59-60, 1391 bottles)
Glad to have a Wilson & Morgan on WF, but what could this be? Beathan? I know that's a first name over there in Scotchland, but it looks like it's also a brand of pants by Björn Borg. Poor Björn Borg, how low the almighty has fallen! Colour: gold. Nose: peat and Swiss cheese, that's not a common combination. Truffles, struck matches, gas and new sneakers, that's not very common either. What the h*ll is this? With water: don't! Guns and gas. Mouth (neat): holy featherless crow! Deep-burnt caramel, cactus, concentrated lime juice, just ink, and ueber-smoked fish. This is extremely unlikely, bitter, and both funky and… loco. Escobar would have enjoyed this, I suppose. As for what it is, could be some Tullibardine matured in white zinfandel and finished in an ex-Octomore cask. No? With water: sulphur, lemons, and bitter almonds. Finish: rather long and pretty difficult. Bitter almonds and amaretti all over the place. Comments: artistic, pretty abstract whisky by our Italian friends, we're almost thinking Pasolini. Or Berio? Fontana? Tough, challenging proposal, perhaps too philosophical for me. Besides, could be that I shouldn't have added water. Pace!


SGP:265 - Score on hold (checking sample).

Peat Reek 8 yo 'Embers' (58%, Blackadder, sherry, cask #EMB7, 163 bottles, 2018)
Looks like this is only a finish, but you never know with those crazy people at Blackadder's. It's said that this would rather be a peater from the mainland. Colour: light gold. Nose: sweet smoke, as we used to say, rather in the style of Ardmore, but with more smoke, more precision, and just more brine. Are we dead sure this is not some coastal malt? With water: it's not. Garden smoke, sour soups, and just grist. No more fruitiness, I'm afraid. Mouth (neat): smoked almonds, beer, peated grist, a kiln, and just peated malt. Huge ashes – looks like once again, you ate the ashtray! With water: smoked almonds and more ashes. Notes of cherries, where do those come from? Finish: rather long but a tad thin, very ashy. Eating ashes. Comments: it's not easy when you haven't got any crabs, oysters, or clams. Does peat need the sea? Discuss at will…


SGP:366 - 80 points.

A last one for the road, let's gather our strength…

Peat Reek (60.3%, Blackadder, Raw Cask, hogshead, cask #PR2018-1, 338 bottles, 2018)


This could be the deal, let's see… Colour: white wine. Nose: lemon juice, smoked salmon, and big fat oysters. Why always complexity and long notes? With water: precisely, why? Have you ever tried Alsatian riesling from the grand cru Frankstein? Mouth (neat): utterly perfect, taking no prisoners, and all on lemons, ultra-smoked green tea, and roots. Another one that hits you right between your eyes. Bang! With water: some immaculate, no-BS coastal smoke. Finish: yeeeaaah, sadly. Lemons and almonds. Comments: I know it's impossible that this would be Port Ellen, but had I tried this 100% blind (and perhaps a little drunk, let's be honest), I'd have said young ex-re-re-refill Port Ellen. Why be afraid? The world is your friend!


SGP:368 - 89 points.

PS: love you, Blackadder!