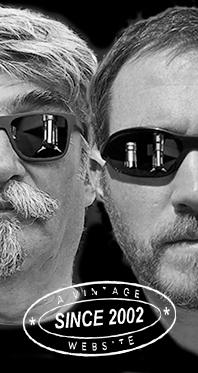 Home
Thousands of tastings,
all the music,
all the rambligs
and all the fun
(hopefully!)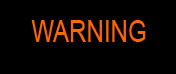 Whiskyfun.com
Guaranteed ad-free
copyright 2002-2020



Today young Cognac

I mean, relatively young. You may expect more cognacs and armagnacs on Sundays in the coming months, and consequently, less rum. Because when you try some new or unknown cognac or armagnac, what you get is some cognac or armagnac. I mean, you don't always need to constantly be on your guard, whereas with rum, there are high odds that what you've got in your glass is fake, made-up, tampered with, or just a sad lie.

Old ad for Hine. Stags don't only belong to Scotland. >>



Hine 'H by Hine' (40%, OB, fine champagne, +/-2019)
Remember a fine champagne is a blend of grande and petite champagne, so not a 'single terroir' cognac. We've tried the H quite some years ago already and had thought it was very okay, just a little weak (WF 79). These dreadful 40% vol. Colour: gold. Nose: it's very fruity, emphatically so, fresh, with wee resinous touches beyond the peaches and the melons, namely almonds (marzipan) and pine nuts. Fruit peeling, banana skins… Mouth: good arrival, fruity, on plum jam and melon liqueur as well as the expected raisins, then fruit peel again, before it would start to nosedive and become a little dry and grassy. Finish: short, and that's the problem with many a brandy at 40% vol., they don't last the course, which is frustrating when the distillate is rather lovely, as it is here. Comments: I'll say it again, 43% please. That's a minimum.


SGP:551 - 80 points.

Camus 'Caribbean Expedition' (45.3%, OB, 4500 bottles, 2020)


This one will be available on September 1 from the brand's website. Some 4 yo cognac was shipped to Barbados in 2018 on a sail ship, a trip that lasted 45 days, before the cognac reached Foursquare Distillery where it spent one more year in 'tropical' condition, then was shipped back to France (well, I hope) prior to bottling. Interesting stories that remind us of Cos D'Estournel's 'retour des Indes' and of other such experiments that had been done before with various spirits. I remember a whisky that had been shipped to Australia and back, for example. Colour: deep gold. Nose: that's the problem with nice stories, you cannot not think of them, of the waves, of the ocean, of Foursquare… And you're soon to find bananas and oysters. In truth this is a fresh young fruity cognac of excellent quality; perhaps, indeed, is it a tad more tropical. Mangos beyond the usual peaches? Maybe… Mouth: the profile is extremely similar to that of the H, it's just a tad earthier, perhaps a little more profound, and probably a notch more complex. Peaches, bananas, heather honey, honeysuckle, elderflower syrup, papayas… What really makes a difference here is the strength, which is just perfect. Finish: hold on, don't I find a little tar? And a little salt? And a little… rum? And a little liquorice? The aftertaste is a little grassy and bitter(ish). Was this baby re-racked in newer wood before shipping? Comments: the cognac is excellent and the story superb. Do they take humble bloggers on board next time?


SGP:551 - 86 points.

Maxime Trijol 'XO Classic' (40%, OB, +/-2019)


A well-reputed house, but boy is this flat bottle ugly. This is not 1985 mind you, and Cindy Lauper's enjoying a well-earned rest (I hope!) Colour: amber. Nose: light, whispering, almost evanescent, but subtly floral, on wisteria, lilies and orange blossom. A lovely earthiness too, ceps, humus, then roses… In truth this nose is stunning and pretty feminine (that's what we used to say twenty years ago, it's now become highly sexist, a judgement I ought to agree with). Mouth: oh perfect, just way too light. Perfect liquorice, melon skin, tarte tatin, roasted apricots, wee touches of menthol… But it is too light by today's standards. They should stop murdering these beautiful casks, if you ask me. Finish: is there even a finish? Fruit peel, spent tea, and that's it. Comments: why? I know the general public's afraid of higher strengths, but I believe it would be easy to start to educate those fine people. And to prevent whisky people from walking away. What a waste of great cognac!


SGP:551 - 80 points.

Fins Bois 2010/2020 (46.8%, Grosperrin, folle blanche, organic, 217 litres)


Pure folle blanche is very rare in Cognac, less than 1% of the production. Remember it's the seminal varietal! What's more, I'm happy to try some youngster by Grosperrin, they're rather well-known for their stupendous old glories. Colour: gold. Nose: rosewater, orange blossom water, apricots and nectarines, honeysuckle, a hint of peony, blood oranges… Well I just love this. Mouth: indeed, this is pretty perfect, and rather in whisky territories. Some perfect notes of violet-flavoured liquorice (we had some that were called Zan), pistachios and almonds, touches of resins, then rather more oak, while it would become a little bitter. Eating pipe tobacco. Finish: long, leafier, a little bitter and drying indeed. Comments: it became more rustic over the minutes, and I'm not a fan of the bitterish finish, but other than that, we're already flying well, well above the average production in Cognac.


SGP:561 - 85 points.

We've got several brand new oldies by Grosperrin, but I thought this little VSOP was most intriguing… We'll have their oldies next time!

Grosperrin 'Cépages V.S.O.P.' (42%, OB, Grande Champagne, +/-2020)


Remember VSOP means that the younger component is at least 5 yo. This is a blend of three varietals, ugni, folle blanche and colombard, which have been vinified separately, but distilled together. Colour: gold. Nose: whisky territories indeed, with a wood that's a tad more in the front (pencil shavings), and a distillate that's relatively lighter and less, say emphatic than usual. Perhaps not a nosing wisk… I mean cognac? I find it pretty shy. Mouth: ah, no, cancel that, this is excellent, fruity and firm, feeling more than 42%, with delicate Thai-style spices (basil, lemongrass, light chilli), then peaches and apple skins. Tends to lose steam though, not sure 42 are enough. Banana skin. Finish: rather short. Tea and fruit peel. Comments: absolutely and utterly excellent, it's just that we still need a little more oomph. Especially when you add no glycerine, boisé, caramel or other unnecessary make-ups, like Grosperrin do. Or rather, do not do.


SGP:451 - 84 points.