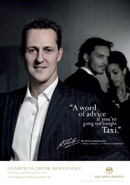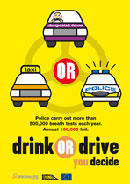 WHERE YOU MAY BUY SPITTOONS ON LINE (this is NOT paid advertising):
wineware.co.uk
franmara.com
winegiftcentre.co.uk
kaiserstuhlshop.de
athenaeumfr.com
toutautourduvin.com

And probably many other excellent websites or wine accessories shops!
WE DON'T DRINK AND DRIVE, THAT'S WHY WE WANT SPITTOONS

We fully encourage responsible drinking, but also ask for responsible pouring at whisky festivals, tasting sessions and post-tour dramming at distilleries. That does NOT mean that the amount of alcohol that's being poured to anybody should be controlled, but that tasters should be given the opportunity to spit out and/or empty their unfinished glasses, especially when several whiskies are proposed whilst only one tasting glass is provided. That's why we want enough spittoons at any event/place where more than one whisky is poured (or empty jugs or buckets.)

We believe that should also allow drivers to enjoy parts of the experience (colours, noses, palates), rather than a very frustrating 'nothing'. Frustration often leads to excess.

OTHER SUGGESTIONS

Offer explanations about public transport from and to your place on site (noticeboards, flyers, tickets.)

Ask guides and tasting tutors to explain that spitting is all right (it can even make for a nice joke), and that tasting whisky without swallowing it is also a wonderful experience (albeit incomplete). This may be done after having asked the audience "who is driving?"

Sell empty 2 or 3cl mini-bottles.

Don't be cheap, provide your audience with one glass per whisky.
Teach your audience the splash-free spitting technique ;-).
… to be continued…

Your suggestions/ideas/requests here

BANNERS - FREE TO USE/RESIZE
Link to this page https://www.whiskyfun.com/we-want-spittoons.html

This page is for Alex, 20, who was killed on July 13, 2008 by a driver who was driving back from a wine festival in Alsace, France.