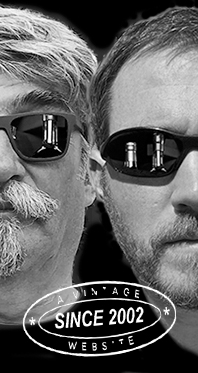 Home
Thousands of tastings,
all the music,
all the rambligs
and all the fun
(hopefully!)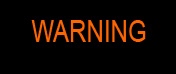 Whiskyfun.com
Guaranteed ad-free
copyright 2002-2013



April 14, 2014

---

A short verticale of five Glen Garioch

They are like the middle-aged Longmorns, +/-20yo Glen Gariochs are growing on trees these days, and we just won't complain as they're often very, very excellent. And sometimes a little old-school. Let's check these relatively new ones…

Glen Garioch 20 yo 1993/2014 (55.1%, Single Cask Collection, bourbon hogshead, cask #808, 226 bottles)

Colour: straw. Nose: it's a raw, citric one, one that takes no prisoners as they say. Cherries and grass smoke, strong green tea, orange zests and juice. Whiffs of nail polish as well. Again, its raw spirit. With water: two whiskies in one. This baby loves water, it becomes fresher, smoother and fruitier. More complex as well, with touches of patchouli and eucalyptus. A wee coastal side, maybe (empty seashells). Mouth (neat): once again, it's a very strong baby when neat, quite aggressive, spirity, rather acrid, with a varnishy fruitiness that would involve greenish oranges and many limes. Really punchy when undiluted. With water: and yet again, it becomes all smoothness and fruitiness. Melons, peaches, tangerines. Finish: long, very fruity when reduced. Some barley sugar and black tea. Comments: very excellent, but needs water. Or you like rough whiskies…

SGP:651 - 86 points.

Glen Garioch 21 yo 1992/2013 (52.8%, Acla da Fans, bourbon hogshead, 132 bottles)

Colour: gold. Nose: styles are similar, but this one has more depth and complexity when unreduced, but that may come from the lower strength as well. I find aromas that used to be found in older Glen Gariochs (1965, 1971), with this kind of ashy smoke and this blend of ripe oranges with tobacco and cedar wood. Great nose for sure. With water: it's one of the rare cases when you find OBE in new whisky. Old tools, metal polish, hay, shoe polish… Mouth (neat): superbly peaty and orangey, with great body and quite some tobacco again. Something rooty/earthy too, and touches of passion fruits. What's not to like? With water: more of all that. Leafy ashes, I'd say. Finish: long, very ashy, sooty. A lingering high-level OBE, very funny and interesting. Comments: simply a great one that hints at much older vintages. Should be a shared cask according to the outturn, where's the other half?

SGP:453 - 88 points.

Glen Garioch 20 yo 1991/2012 (54.6%, A.D. Rattray, bourbon hogshead, cask #4454, 238 bottles)

Colour: straw. Nose: this one is different again, this time with whiffs of oils and waxes rather than fresh fruits or straight smoke. Light olive oil and paraffin, putty, then grass and branches. The most austere, but once again, water may completely change it. Let's see. With water: not quite, it remains austere, waxy, chalky and slightly grassy. Nothing that I do not enjoy. Mouth (neat): very excellent and kind of Clynelishy. An east-coast maritime side, wax, oils, citrons, lemons, lemongrass… Excellent mouth feel, the whole is chiselled and tense. With water: hurray! A drop of guava juice comes through, otherwise it's superbly citrusy and waxy. Finish: long, with a bitter grassiness that cleans your palate. Comments: we're well on the Pulteney – Clynelish – Glen Garioch line. Some train!

SGP:462 - 89 points.

Glen Garioch 23 yo 1990/2013 (51.5%, The Whisky Agency & The Nectar, refill hogshead, 272 bottles)

Colour: white wine. Nose: it's the style of the 1993 that's back, with something raw, both acidic and acetic, but there are lovely medicinal touches in the background. Aspirin tablets, antiseptic… With water: a little dairy cream and quite some soaked barley, wet wool and all that. Slightly muddy, not obligatorily a bad thing, but this one hasn't got the others' immediacy. Mouth (neat): ah yes! I wasn't too fond of the nose, but this really delivers, with a medicinal side again, lemongrass, a feeling of clay, bags of grapefruits and some very tense notes of sauvignon blanc. With water: grapefruits, a smokiness, touches of earth, gooseberries, green tea. Finish: long, with more lime and lemon. That's nice. Comments: rather an unusual one. Very good, but may lack impact and precision. Remember, only one guy's opinions.

SGP:352 - 84 points.

Glen Garioch 23 yo (54.3%, Jack Wiebers, Wiebers Brothers, 2013)

Could be a 1990 again, but there's no evidence. Either that or 1989. Say it's 1989 so that we've had a nice and clean verticale ;-). Colour: white wine. Nose: smoke, leaves, chalk, dry white wine and grass. That's all folks, but I love that. Could be manzanilla if you ask me. With water: just the same, plus maybe touches of mustard. Mouth (neat): high impact, ultra-narrow, smoky and very grassy. Wheelbarrows of fresh walnuts, lemon, pepper and earth. So simple, so great. With water: exceptional, with a great salinity. Very peaty for a 1989-1990 Glen Garioch. Finish: very long, very grassy, quite briny in fact. You may add a tiny pickled gherkin. Comments: I had hoped we'd find a 90+ today, we've found one. But again, it's very simple whisky, and watch out, you have to like the briny side…

SGP:354 - 91 points.