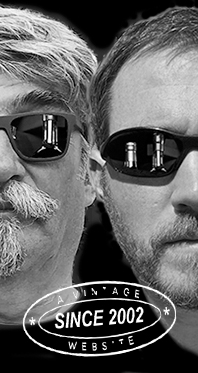 Home
Thousands of tastings,
all the music,
all the rambligs
and all the fun
(hopefully!)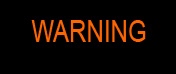 Whiskyfun.com
Guaranteed ad-free
copyright 2002-2016



January 18, 2016

---

Old, older, and even older Glenglassaugh

Some old Glenglassaugh, what could go wrong? We don't see them as often as their compadres Benriach and Glendronach, but we all know that there's less mature whisky in the warehouse, since the distillery was closed from 1986 to 2008.

Glenglassaugh 30 yo (44.8%, OB, +/-2015)

Not too sure this isn't actually the same batch as the one bottled in 2013, which I really loved (WF 90). But that is an excuse as good as any, isn't it… Colour: amber. Nose: beeswax, almonds, mirabelles, cigarette tobacco, sandalwood (a little), the dog rose tea, early grey, more furniture polish… And just, maybe, a smidgen of curry powder (nosing from the pack). And golden raisins. I find this nose just perfect indeed. Mouth: the arrival's perhaps a little dry, with a good dose of cinnamon powder and some kind of gingery tea, as well as bitter oranges, but as long as you're not firmly against this style, you'll rally enjoy the development, especially all these teas, this bitter chocolate, the raisins, the sweetish curry that's back… I really enjoy this relative dryness. The body's perfect, no need to unholster your pipette (or mocha spoon). Finish: pretty long, with a blend of coffee and marmalade, and rather more oak tannins in the aftertaste. Comments: as I remembered it. I may well have been the same batch indeed, but not sure. As for the score, no need to further scratch our heads.

SGP:561 - 90 points.

Glenglassaugh 41 yo 1972/2014 'Rare Cask release' (50.6%, OB, refill sherry butt, cask #2114, 582 bottles)

Ha-ha, 1972! I had thought our German friends had 'stolen' all the casks. It's true that their bottlings had been super-fab (for example, #2896, WF 93). Colour: deep amber. Nose: there was definitely something with 1972 at many distilleries. The most wonderful combination of honeys and ripe plums, blended with some Sauternes and PX of the highest quality (not touristy ones). And it all blends well! With water: some wonderful complexity – while it wasn't too complex when undiluted. Wet chalk, the same kind of sandalwood as in the 30, a little marzipan and putty… And always this marvellous honeyness. The wonders of refill casks! Mouth (neat): exceptional, in my opinion. Same winning combo as on the nose, ripe plums and apricots, Sauternes, juicy golden raisins, then a slice of cinnamon cake, and perhaps a little tobacco. Forgot to mention honey. It's amazing that the oak – because some oak there is – never gets in the way. With water: just b***y perfect. Do they have some kind of de-oakening machine? Because once again, you feel the oak, but the whisky never gets oaky. Wonderful sweet spiciness. Finish: medium, always with this impeccable honeyed profile. It's got something oriental, with this sandalwood, the very soft curry sauce, and all that. Ravishing. Comments: me want to know what happened in 1972 over there on Scotland! Imagine, according to Wikipedia, even the pipe band of the Royal Scots Dragoon Guards released their instrumental recording of 'Amazing Grace' in 1972, which reached No. 1 in the UK! Above the Rolling Stones! On the other hand, Compton Mackenzie died in that year, so it must be something else…

SGP:651 - 93 points.

Glenglassaugh 45 yo 1968/2014 'Rare Cask release' (44.3%, OB, sherry hogshead, cask #1601, 349 bottles) 1968, another great year. For example, the General Post Office introduced the first postbus in Scotland. But also, Jim Clark was killed… (S., drop Wikipedia, now!) Colour: dark amber. Nose: it's a 'darker', more chocolaty and more prune-y version of the 1972. A tad earthier as well, and a little more coffee-ish. Other than that, there's almost as much honey, PX, and even sandalwood. Long story short, it's just great again. Mouth: perhaps not. Some parts are very lovely, especially the honey sauce, the pipe tobacco, the dried figs and prunes and dates and even bananas… But the oak got a little loud this time, making it a little drying. Cinnamon cake plus ground coffee plus strong tea. All this is very very okay, don't get me wrong, it's just lost a part of the, say vibrancy that both the 30 and the 1972 had. A feeling of walnut stain – not that I drink walnut stain every day, of dried porcinis, and more coffee beans and bitter chocolate. Finish: medium, dry, and a little drying. More bitter chocolate and coffee. Comments: perhaps the death seat effect, since the 1972 was so great. So let's remain fair and balanced…

SGP:371 - 87 points.