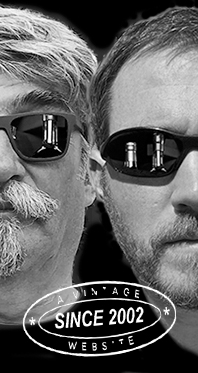 Home
Thousands of tastings,
all the music,
all the rambligs
and all the fun
(hopefully!)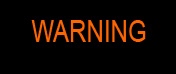 Whiskyfun.com
Guaranteed ad-free
copyright 2002-2017



A few Glen Garioch, part two

Let's go on with Glen Garioch, since we've also got older ones to try. While keeping in our hearts Silvano Samaroli and his utterly stunning and totally legendary 1971!

Glen Garioch 23 yo 1991/2014 (51.7%, Sansibar, 288 bottles)

If this one's anywhere near the splendid 1992 we tried yesterday… Colour: gold. Nose: starts with a buttery oak and a cup of gunpowder tea, and goes on with broken branches, orange peelings, and liquorice wood. Plus some kind of slightly tarry sand. Some cracked pepper. With water: linseed oil. Mouth (neat): smoky and orange-y, once again in the region of Springbank, with a wee tarry/rubbery side that's a clear asset in this context. Some vanilla and orange marmalade, but that would be Seville oranges. With water: very good, green tea blended with smoked tea, with a little coffee and orange liqueur poured in. Finish: medium, rather 'naturally' rubbery and plasticine-y. Smoky aftertaste. Comments: another lovely characterful Glen Garioch by Sansibar.

SGP:453 - 88 points.

Glengarioch 26 yo 1990/2016 (44.4%, Cadenhead, Authentic Collection, 186 bottles)

A perfect drinking strength! Colour: white wine. Nose: this one's extremely different again. No more smoke or ashes, rather some green fruits, rhubarb, kiwis, cider apples, plus a metallic touch (old copper coins) and more and more gooseberries. Wulong tea, hashish. At times it makes me think of Bladnoch. Mouth: very unusual, sour (not in a bad way), with notes of Weissenbier, green bananas, very ripe kiwis, perhaps Turkish delights, a wee taste of iron… Certainly not a 'standard' cask. Finish: a little short, but with unexpected tinned pineapples. Comments: it's got many charms, it's just a little whacky, perhaps. Yesterday's 1991 any time!

SGP:551 - 84 points.

Glen Garioch 25 yo 1990/2016 'La Norma' (52.1%, Silver Seal, 243 bottles)

Right, it's not because this baby is called 'La Norma' that you're entitled to make a Bellini out of it, or to add it to some Champagne (lame lame lame, S.) Colour: pale gold. Nose: this one's rounder again, much more classic, brioche-y, vanilled, delicately mentholated, and it would rather develop on quinces, tangerines, English cigarette tobacco, and yellow peaches. Not one hint of smoke or ashes, this one's ultra-bright and clean. With water: ah? Beeswax and teak oil… Clear saponification when water is added. Mouth (neat): wait! The palate has nothing to do with the nose, this has much more oomph, minerals, soot, gritty herbs and rough teas, tree bark, cinnamon… And yet the fruits are still there, especially ripe peaches. A discreet Ardmore-y side, perhaps. With water: fresh almonds! That saponification again. In theory, we should now wait for a good thirty minutes. Yeah well… Finish: medium, almondy, fruity, with some oils. Lemons in the aftertaste, which always works. Comments: Several whiskies in one. Very high quality nonetheless.

SGP:461 - 88 points.

So, dear Silvano Samaroli…

Glen Garioch 1975/1987 'Coilltean' (57%, Duthie for Samaroli, 648 bottles)

Bwah bwah bwah, not the first time we're trying this beauty, but it's from another bottle and, yeah, it's Samaroli. Colour: white wine. Nose: it's from the peaty years, and it's as straight, austere, and millimetric as whisky can be. Astounding high-precision combination of coal ashes, beach sand, iodine, bandages, grapefruits, and horseradish. Grand Cru style. With water: absolutely immaculate. We'll never see whiskies this great again, I'm afraid. Mouth (neat): totally huge, fat, terribly Brora-ish (after all, that's the East Coast as well), mustardy, peppery, very smoky, and stunningly citrusy. We're rather talking old citrus liqueurs, the ones that hip mixologists are gathering these days like if there was no tomorrow. Amazing whisky that was probably totally out of fashion when Sig. Samaroli was proudly trying to sell it to the incompetent masses. With water: oh, all these tiny herbs and oils! Sage, tarragon… Well, the list would be too long. Finish: very long, salty, coastal, still rather fat, herbal… Simply magnificent. Comments: simply a blade. First gun whisky, up there in the pantheon of malts, just like its bottler. Pace, dear Silvano!

SGP:466 - 95 points.