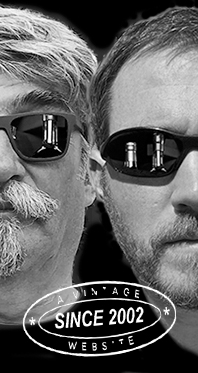 Home
Thousands of tastings,
all the music,
all the rambligs
and all the fun
(hopefully!)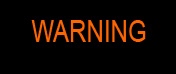 Whiskyfun.com
Guaranteed ad-free
copyright 2002-2017



No secret that we're Wolfburn fans at WF Towers. There are some new ones, let's have them (you didn't rack your brain S., did you…)

Wolfburn 'Kilver 3' (50%, OB, 2018)


Not too sure about what this is, it's all written in Gaelic Greek Viking or something on the back label… I believe it's for Switzerland… Colour: straw. Nose: unpeated! So creamy and vanilla-ed, with preserved peaches and quite a lot of barley syrup, maple syrup, and even wee touches of preserved litchis. Forgot to mention preserved pears. Mouth: young not immature, creamy, barley-y, fruity… Typical very young malt whisky handled with much care and attention. No need to rack our brains indeed, and it does deliver. Finish: medium, fruity, nicely chiselled, just pretty simple – in a good way. A little earth in the aftertaste. Comments: it's more the texture that's to be noted here. I doubt one could do better at this age. What, four? Five?


SGP:541 - 83 points.

Wolfburn 'Gessner' (55%, OB, 2018)
Who's on the label? Galileo Galilei? Leonardo? Jimmy Page? Theresa May? Colour: straw. Nose: a pretty similar profile, with this creamy barleyness, the overripe pears, all the syrups, the discreet feintiness (an asset actually, or it won't further age gracefully)… and whiffs of porridge from a good house. All fine. With water: barley and fudge, plus preserved peaches and pears. What I really enjoy a lot is that the vanilla is kept at bay. Remember, vanilla kills spirits (I think). Mouth (neat): full-flown youth with perfect pastry-like flavours, Danishes, syrups, peach jam… With water: great. Hay, pears, apples, creamy barley. Love the taste of barley in my malt whiskies. Finish: medium, on the very same notes. A touch of earth in the aftertaste, always welcome. Comments: a slightly creamier version of the Kilver, which I enjoyed just a touch better. It's hard to make much better at this age. Well, it's probably impossible.


SGP:541 - 82 points.

Wolfburn 'No.270' (46%, OB, 2018)
No. 128 was excellent (WF86) and this has more than double the figures (270 vs. 128!), so we're expecting much… (someone will have to explain all this in details to you, S.) Colour: straw. Nose: some light smoke this time, gravel, soot, muddy waters, vase water, whelks, beach sand… You see… Some fruity varnish as well. Mouth: we've known Coal Ilas… Smoked pineapples and pears, just a wee-wee acetone-y touch, a blend of fruit syrup with brine, and the thinnest slice of gherkin. Finish: long, almost perfect, just a wee tad 'superficial'. As if the 128 was a tad more profound, but then I haven't got that one on the table. Comments: still very impressive. Now they could do it like Kilchoman, give us the ages, even if the numbers are low. We don't care about numbers or ages, we care about transparency. Whatever, love Wolfburn anyway.


SGP:634 - 84 points.