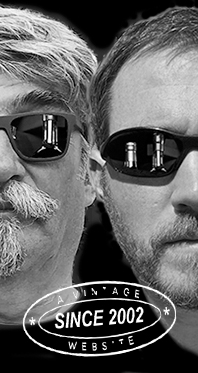 Home
Thousands of tastings,
all the music,
all the rambligs
and all the fun
(hopefully!)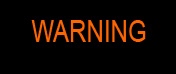 Whiskyfun.com
Guaranteed ad-free
copyright 2002-2017



Little duos, today 40 years old indie Glenglassaugh

These are getting scarcer, but there are still a few to be found. Most are interesting because there's often less oak spiel than with the officials, so that you could really appreciate the original distillate as it got much older, and not obligatorily 'more flavoured'.

Glenglassaugh 40 yo 1978/2018 (40.9%, Signatory Vintage, 30th Anniversary, hogshead, cask #258, 154 bottles)


We've already had quite a few wonders in this celebratory series, haven't we. Colour: gold. Nose: bonbons coated with some kind of oak liqueur, bergamots, earl grey, powdered porcinis, paprika… It's very unusual, although it would tend to fall back into line after a few minutes, with more cakes, marmalade, and cinnamon cake. Now the dried porcinis remain there, cowering in the shadows, together with some small juniper berries. Oh the vision… Mouth: I believe this one went too far; it's become fragile and I think the oak has taken over. A lot of tea, cocoa powder, cinnamon, cardboard… It's a bit bizarre that they would have bottled this one, unless it lost some power superfast in the bottle. You never know with large corks, although accidents are very rare in my book. Finish: short, tea-ish, cardboardy. And yet the spirit did not get opaque at all, it's clear as daylight. Comments: bizarre. I'll try to taste it again from another bottle. In the meantime, let's come up with a temporary score. After all the nose was pretty lovely in its own way.


SGP:261 - 75 points.

Glenglassaugh 40 yo 1972/2013 (42.9%, Woolf Sung, sherry butt, cask #R13/08/01, 160 bottles)


I believe this was a butt that's been shared amongst several bottlers, so you'll find this juice in various liveries. Colour: pale gold. Nose: the Berliner Philharmoniker after a viola da gamba solo. It's really beautiful and powerful, starting with this combo that I'll always love in any whisky, beeswax, honey and yellow fruits. Apricots, mirabelles, yellow peaches… Goes on with herbal teas, some from the oak (with cinnamon), orange zests, and then some buttery old chardonnay. Buttery, not butyric! A touch of lovage and curry too, something Indian, rather indefinable. We should ask a very good Indian whisky taster, there are many. Mouth: there's almost the same amount of oak as in the Signatory, but this time it's not solo, it's complemented with some bold, sweetly spicy, err, spices. Stolle, masala, then fudge and a drier toffee, as well as this old chardonnay once again, with its buttery and nutty side. Always loved Meursault in my whisky, as long as it's all about reminiscences and not straight wine. Sometimes I ramble on, I know. Finish: this is where it could have gone pear-shaped, but no. Which is a quasi-miracle. Medium, sweet and spicy, like some unknown cake that they would have baked just for you in India. Oh come on, not that kind. A little leather and walnuts in the aftertaste. Comments: I really loved it how it kept flirting with the limits of over-oakiness, without ever being caught. Fabulous and very singular old whisky.


SGP:551 - 91 points.