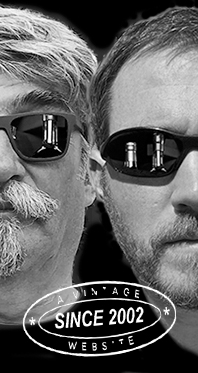 Home
Thousands of tastings,
all the music,
all the rambligs
and all the fun
(hopefully!)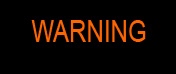 Whiskyfun.com
Guaranteed ad-free
copyright 2002-2020



The Confined Sessions
Day 43
A purseload of
Glen Garioch

Let's see if we can find two or three of them, I can see that the Glen Garioch box is almost empty. It's another name that used to be much talked-about ten or twenty years ago, whilst the great name seems to be slowly sinking into oblivion these days. But I may well be wrong of course, well I sure hope I am. Perhaps a very young one as the apéritif?

Glen Garioch 2011/2017 (45%, Whisky & Rhum, Golden Barley, barrel, cask #882)


I hope this one will be fully naked. I mean, you see what I mean, checking a pure distillate and all that. Colour: white wine. Nose: a blend of sooty water with various yellow fruits, all very well ripened. Mirabelles, pears, quinces, then a dollop of barley water and just a touch of vanilla. It's very barley-y, just a tad sootier, perhaps even smokier than your usual very young Speysider. A little moss as well, which I find very pleasant as well as some leavened bread. I enjoy these rather eau-de-vie-y young malts! Mouth: good stuff, you just have to enjoy baby whiskies that are not totally polished yet. Pretty much the same flavours actually, with just a little more grass, green olives and capers (very vivid), and something slightly estery. Right, bacterial if you like. Finish: rather long, more on anything green olives. Sootier aftertaste again. Also liquorice wood, and more rubber. Comments: very intriguing. I like it a lot, but it's probably more for a taster than for a street sipper. I know. Some interesting echoes of GG's much smokier past.


SGP: 462- 83 points.

While we're having them young…

Glen Garioch 8 yo 2011/2019 (52%, Asta Morris, cask #AM075, 272 bottles)
I've heard the letters 'AM' in the cask references were not related to Aston Martin, rather to Asta Morris. Makes sense, doesn't it. I've also heard that this baby was finished for three months in a Bielle cask. Nothing to do with cars either, that's the famous rum distillery in Guadeloupe/Marie Galante. Colour: whit wine. Nose: I'm really glad we had the Golden Barley just before, since that allows us to find out about the impact of Bielle's pretty massive rum. In this case, that's all about tar, oranges, liquorice, rubber boots, then floral notes, ylang-ylang, orange blossom, rosewater, various bonbons, prickly pears… It's a bit of a rumsky so far, but that works. With water: indeed. Rum baba. Mouth (neat): some rumsky indeed, but then again and again, that works very well. Oranges, barley syrup, olives, brine, perhaps even sugarcane with a bit of imagination, and first and foremost, liquorice! With water: very good, swims well. Mind you, it virtually crossed the Atlantic. Finish: perhaps not the best part once water's been added. Aren't finishings always more unstable and fragile when you reduce them? Comments: I think Bielle tends to dominate here, even if it makes for, what, 5% of the content? I also think that's great news, since I just love Bielle. To hell with pure concepts and single terroirs! (for a short while, ha-ha…)


SGP:572 - 87 points.

Glen Garioch 8 yo 2011/2019 (59.9%, Liquid Treasures, 10th Anniversary, bourbon barrel, 132 bottles)


Right, Marylin Monroe and a cocker spaniel together in the sea. Makes plenty of sense, does it not. Colour: white wine. Nose: back to the style of the golden barley, and with growing notes of new wellies and tyres this time. Rubber bands, soot and limoncello. With water: similar notes, plus leaven and just porridge. Mouth (neat): bright and pungent lemon and green grapefruits, with some kind of paraffin and graphite oil over all that. Very tart. With water: the lemons seem to have won the war here, and we shan't complain. Finish: long, greener once again, and once again with nods to old Glen Garioch, circa 1970-1975. Comments: a tricky drop for sure. The bitterish rubber can be a little challenging at times. Where's Bielle? Or hey, Neisson?


SGP:462 – 83 points.

Good, in truth we had a little more GG in the GG box…

Glen Garioch 23 yo 1994/2017 (56.3%, Aqua Vitae Whisky Selection, hogshead, cask #21, 150 bottles)


Colour: gold. Nose: much less rubber this time, and let's say it, much less sulphur too. Instead, we're finding green herbs, lime tree tea, eggplants, tangerine skins, artichokes, tobacco, and a rather beautiful smell of dry pinot gris. NOT pinot grigio mind you. With water: not many changes. Perhaps more lemongrass, and indeed touches of rubber coming out. Nothing too serious this time. Mouth (neat): oh very good. Dry marmalade, more tobacco, mentholy herbs, wormwood (absinth), grapefruit, new leather, chamomile, melissa… With water: just excellent. Some characterful malt whisky that wouldn't play too many tricks on you. This time. Finish: this is where it would lose one or two points because of some slightly excessive bitterness. Amer bière, bitters… Comments: extremely good, firm and tense, and pretty much a connoisseur's malt, if I may (you just shouldn't write that kind of pompous statement, S.)


SGP:462 - 87 points.

The one for the road (to the kitchen, since we can't quite go out)…

Glen Garioch 25 yo 1990/2017 (52.3%, La Maison du Whisky, Artist, hogshead, cask #2694, 180 bottles)


Yes the age statement is 'wrong'. Just a little coquetry from the good guys at La Maison's. Colour: gold. Nose: probably the least Glen Garioch of them all, so the most civilised, rounded and seductive, but all the herbal notes that are swirling and whirling to our nostrils are just stunning. Patchouli, lime leaves, chamomile, tobacco, grated liquorice wood, ginseng powder, orange blossom, bergamots… I'm finding all this wonderful, it's more proof that 27 years, sorry 25 years are never wasted. With water: a wee bit of rubber coming out with water, but absolutely no problems whatsoever. The inner tube of the rear wheel of a Mike Hailwood Replica. Make sense of that if you can. There, remember this lousy old website was first meant to be about whisky, music and motorcycles. Mouth (neat): the oak's a little biting, and you would almost believe it was pine wood (or that wood they use with the best cachaças, I think that's jequitibá). Other than that, this citrus and menthol combination works some magic. With water: superb. Resins, herbs, citrus, smokes… But careful, just add one or two drops, it doesn't swim very well in high waters. Finish: long and wonderfully herbaceous and rooty. Comments: like some stunning old pre-war cordial that used to cure just anything. Perhaps even Covid 19.


SGP:462 - 90 points.