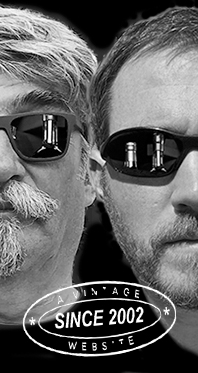 Home
Thousands of tastings,
all the music,
all the rambligs
and all the fun
(hopefully!)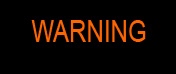 Whiskyfun.com
Guaranteed ad-free
copyright 2002-2020



Messy world sessions to put a proper end to a messy year

Number Seven

Let's see what we can find and naturally, rather start from Europe. Sort of…

The English 6 yo 2011/2018 (66.6%, Blackadder, Raw Cask, England, sherry hogshead, cask #870, 299 bottles)


This from St. George Distillery, so from the English Whisky Co. I believe this was still distilled by Iain Henderson while mind you, it looks like we've been trying rather more English whiskies since Brexit occurred but I would say those events remain unrelated. As for the strength of 66.6%, that's pure perfidious evil. Colour: light gold. Nose: rather some fresh oak, some gravel, and some tart lemons squeezed over porridge and clay. Curiously noseable at this strength – probably the devil indeed. With water: rounder, more on custard, shortbread, crushed bananas and chalk. A profile that we've always been enjoying pretty much. Mouth (neat): burns and starts to dig holes into your tongue without warning. No thanks. With water: bursts with grapefruits, pineapples, pink peppers and citrus skins. Pleasant bitterness, lager, touch of aspirin tablets perhaps… Finish: very long and very much on green peppercorns and green lemons. A bit harsh but leaves your palate clean. Comments: good, tart and a little brutal. I believe quite some work had been done on the distillate since the first batches (around 2007).


SGP:362 - 85 points.

High Coast 'Solera Batch 1' (56%, OB, Sweden, 2490 bottles, 2020)


The word 'solera' has been scaring generations of whisky (and rum) enthusiasts, but on the other hand, this is some new High Coast straight from the box (S., tsk tsk), so we're sure things have been done with care and seriousness. Colour: gold. Nose: this not a solera as in Jerez, where only virtually inert woods are being used, because what comes out first is a blend of oak spices, namely turmeric and ginger plus loads of nutmeg. Then baskets of breads, then tiny citrus (our friends in the Netherlands just adore kumquats, for example), then softer pastry-like aromas. Lemon tarte with meringue and vanilla-flavoured whipped cream. With water: lemon squash and all spice and citrus cordial. Super nice. Mouth (neat): exactly the same construction as the nose. First oak spices, then breads, then lemons, then softer pastries, then everything together. With water: lemons in the front this time, spices even more towards turmeric. Gets pretty refreshing. Finish: rather long, on similar notes, with just a little more pepper in the aftertaste. And juniper. And caraway. And fresh ginger. And green smoke. Comments: I'm sure I'm not the first human being who would say this would go well with gravlax. Very good, even if I tend to like my High Coasts a wee tad less, say pushy.


SGP:563 - 85 points.

J.P. Wiser's 18 yo (40%, OB, Canada, +/-2019)


A well-known Canadian blend, sadly bottled at some measly 40% alc./vol. Now we just love this short line on the bottle: 'Quality is something you just can't rush'. Please tell your colleagues! Colour: gold. Nose: really soft, on maize bread and popcorn at first, with a little putty and marzipan, a touch of candlewax, then a few floral notes (dandelions) and minimal amounts of rubber. There's this small leafiness that I've often found in Canadian whiskies – not that I've tried zillions of them. Sunflower oil, a little tobacco and eucalyptus. Perhaps even hash. Mouth: too bad it's so light and thin. Cheapo liqueurs, Fanta, barley water, vanilla-ed icing sugar, pomegranate syrup… I find this total lack of body very frustrating after that rather lovely and pretty glamorous nose. Finish: very short and rather empty. Saccharose, Coca-Cola Vanilla (discontinued, phew) and kid's mouthwash. Comments: another one that disappeared quicker than Harry Houdini. Didn't the latter have ties (so to speak) to Canada?


SGP:630 - 75 points.

Hellyers Road 16 yo 2004/2020 (60.4%, OB for Taiwan, Australia, cask #402205)


I must say we've had quite some brilliant Hellyers Road lately. Colour: old. Nose: this one's a little bizarre at first nosing, with a biggish peat and some bursting fruits that might well clash a bit at first. That creates a sourness that's rather unusual, between Swiss cheese and fermenting litchis (no, not durians). Sure things get more PC after one or two minutes, but the idea of fermenting fruits never quite goes away. Perhaps with water… With water: the monster almost turned into a Botticelli (hold your horses, S.) What's sure is that those deviant parts became assets. Old cigars, precious teas, old chardonnay… Mouth: smoked banana cake with peppermint and ginger tonic. Aha. With water: et voilà, we caught it, even if the gingery side remained a little loud. Finish: long, gingery and fruity. Banana wine and cinchona. Comments: not as classy as the 2003 we tried on the 22, and a balance that's a little unstable at times, but we're splitting hairs once again. Much fun to be had with this other platypus of malt whisky (of course you knew Hellyers Road was located in Tasmania).


SGP:655 - 86 points.

Paul John 6 yo 'Batch 3' (52.9%, That Boutique-y Whisky Company, 822 bottles, 2016)


Colour: deep gold. Nose: I find this one very chutney-y at first sniffs, with rather a lot of mango chutney for example, also tapioca and maize flour, vanilla fudge, cigarettes, macadamia nuts, blood oranges, Timut pepper… Very nice complexity and clearly an Indian side. With water: more buttery and fermentary notes. Sourdough, mashed potatoes Robuchon-style (50% potatoes, 50% butter), and more nutmeg, Herr Müller. Serious! Mouth (neat): not too far from the Tasmanian, with much work done by the wood (spices), but this one's rather straighter. Bananas, mangos, juniper, thin mints, more tapioca, cinnamon, some peppery smoke, a little pinewood... With water: that's what could be said about many good 'new world whiskies', they're rather oak-driven. But this one is now starting to display notes of rose essence and gewurztraminer that no true Alsatian would not enjoy. Maltese rose liqueur. Finish: rather long, fruity and very floral. Let me mention gewurztraminer once more, as well as cranberries. Comments: exotic it is.


SGP:642 - 85 points.