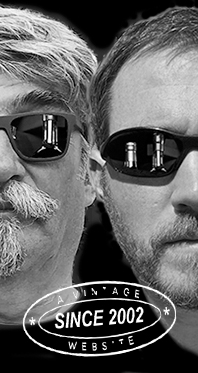 Tasting notes:




Whisky

9,596
Others

488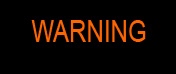 ....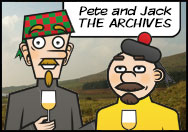 2012
December 1 - 2
November 1 - 2
October 1 - 2
September 1 - 2
August 1 - 2
July 1 - 2
June 1 - 2
May 1 - 2
April 1 - 2
March 1 - 2
February 1 - 2
January 1 - 2


2011
Music Awards
December 1 - 2
November 1 - 2
October 1 - 2
September 1 - 2
August 1 - 2
July 1 - 2
June 1 - 2
May 1 - 2
April 1 - 2
March 1 - 2
February 1 - 2
January 1 - 2


2009
December 1 - 2
November 1 - 2
October 1 - 2
September 1 - 2
August 1 - 2
July 1 - 2
June 1 - 2
May 1 - 2
April 1 - 2
March 1 - 2
February 1 - 2
January 1 - 2





The Magical History
of the Great
Brora Distillery
1969 - 1983




All the linked files (mp3, video, html) are located on free commercial or non-commercial third party websites. Some pictures are taken from these websites, and are believed to be free of rights, as long as no commercial use is intended.

I always try to write about artists who, I believe, deserve wider recognition, and all links to mp3 files are here to show you evidence of that. Please encourage the artists you like, by buying either their CDs or their downloadable 'legal' tracks.

I always add links to the artists' websites - if any - which should help you know more about their works. I also try to add a new link to any hosting website or weblog which helped me discover new music - check the column on the right.

I almost never upload any mp3 file on my own server, except when dealing with artists I personally know, and who gave me due authorizations, or sometimes when I feel a 'national' artist deserves wider recognition. In that case, the files will remain on-line only for a few days.

I do not encourage heavy consumption of alcoholic beverages, nor dangerous motorbike riding. But life is short anyway...

As they say here: 'L'abus d'alcool est dangeureux pour la santé - à consommer avec modération'
Leave feedback


Copyright Serge Valentin,
Nick Morgan,
Kate Kavanagh
2002-2014





April 24, 2014

---

A few Speysiders supposedly
from that distillery

Well, some are, definitely, since the name of that wonderful distillery's written on the label in big bold letters…

Eagle of Spey 20 yo 1993/2013 (52.9%, Riegger's Selection, sherry finish, cask #611)

This baby was bottled on Christmas eve last year. There might be some fruitcake inside... Colour: gold. Nose: rather hot at first nosing, with maybe touches of sherry but certainly not an immense one, and actually rather notes of spicy bourbon/rye I have to say. Vanilla, touches of coconut, then butter pears and fudge. With water: it's the oranges that come out now, with more raw barley and hay as well. Mouth (neat): really rich and apricoty, with also plums and quite some eaux-de-vie, around plums indeed. After that, more oranges and raisins as well as a little ginger and cinnamon. With water: very good, rather lighter and fruitier. Blood oranges, dried pears, maybe a slice of ripe kiwi… All good. Finish: long and this time it's the custard that comes to the front. Vanilla and sultanas. Comments: this one likes water! Very good stuff, I think.

SGP:641 - 87 points.

Glenfarclas-Glenlivet 13 yo 1980/1993 (59.1%, Cadenhead, Authentic Collection)

This one is a miniature, not sure it was ever bottled as a full bottle. I wanted to try it because it's very pale. Colour: straw. Nose: extremely raw and aggressive, this is almost new make. A lot of alcohol, fruit stones, rocks, almonds and even something soapy. Water should help. With water: it helps greatly, there's oil and wax, herbs, moss, mint, grapefruits… This really shows how great the naked spirit of Glenfarclas is. Mouth (neat): indeed, almost new make when neat, but this time the huge fruitiness makes it interesting. Loads of oranges and gooseberries, then grass and beeswax. With water: lovely honey, lemon and grapefruit juice. Superb zestiness. Finish: long, sweet and honeyed when reduced. Grapefruits again in the aftertaste. Comments: perfect spirit that needs water. Very different from the Riegger's, but of very similar quality.

SGP:541 - 87 points.

An Iconic Speyside 27 yo 1984/2011 (54.8%, Duncan Taylor, Rare Auld, cask #2033, 229 bottles)

Colour: gold. Nose: interesting, this time we're rather on rhum agricole, with this very specific grass and the notes of burnt sugar, then a lot of almonds and marzipan. There's also something bourbony, just like in the 1993. With water: as often, some porridge comes out. Gets quite farmyardy. Mouth (neat): it's really marzipan and oranges, with a big mouth feel, but sadly, there's something slightly soapy/too almondy that comes out, as well as strange notes of sweet white wine that may not quite fit. With water: improves for w while, with more marmalade, but the soapy tones are soon to come back. Nothing too big, but they sure aren't an asset. Finish: quite long, rather on orange skin and then always almondy soap. Comments: it's a rather great whisky, only the soap is off the marks in my opinion. But you know, soap…

SGP:551 - 79 points.

Blairfindy 23 yo 1980/2003 (43%, Blackadder, sherry butt, cask #5983)

There have been some great Blairfindy by Blackadder. Colour: mahogany. Nose: very strange, as it rather starts on rotting oranges and some kind of carbon paper covered with cod oil and rubbed orange zests. It's really bizarre, there's also something too metallic and a little sulphury, which is a shame as I also find some great notes of Havana cigars. What to think? The palate should tell us… Mouth: no, it's all hard to say? Cruel, cruel dilemma… On one side, some very nice notes of dried porcinis and cigars again, with even touches of camphor and eucalyptus, but on the other side, there's something both 'rotten' and chemical. The chocolaty side is very nice too. Really a dilemma! Finish: long and really peppery this time. Peppered chocolate and orange zests. That's nice! Comments: I just can't make up my mind.

SGP:461 - 75 points.

Only one solution in this case, find another 1980 by the same (usually very excellent) bottler…

Blairfindy 21 yo 1980/2002 (57.6%, Blackadder, Raw Cask, sherry butt, cask #5983, 300 bottles)

Indeed, the very same butt, bottled one year earlier at cask strength. Colour: dark mahogany. Nose: same indeed, only more austere and flinty. With water: the dried fruits come out, with also a little ginger and whiffs of damp gravels and clay. Mouth (neat): it works this time, it's much more on glazed chestnuts, honey, chocolate and raisins. Very wee touches of plastic, though. With water: same, more or less. Heather honey. Finish: quite long and very chocolaty. Comments: I don't know what happened with the diluted version. I guess the water was rotten, that's all. It's always water's fault anyway, isn't it?

SGP:551 - 85 points.

Today:

JAZZ FUNK

. Performer: Snarky Puppy. Track: Bent Nails.

Please

visit

their

website and buy

their

music

...

April 23, 2014

---

Three Clynelish including a 1972

A classic line-up, not much else to add. We had to recover by playing it safe after yesterday's very bizarre, err, drinks.

Clynelish 1997/2013 'Apple Basket' (46%, Wemyss Malts, hogshead, 339 bottles)

How many 1997s have we already tried? A few dozens, I guess. Usually great stuff! Colour: gold. Nose: yeah well, it's Clynelish. The most implacable wax-garden fruits combo known to Man. This one's actually rather gentle, there are rather less oils and greases than in other ones, and a crisper fruitiness. Apples and citrons, I'd say. And paraffin! Mouth: starts with a massive fruit explosion that tops the waxy side. Tangerines, lemons, apples, even cherries, maybe apricots (apricots in Clynelish?) All that makes this baby sweeter than expected, and in that sense a tad un-Clynelish, but it all works very well. It's only after a good thirty seconds that waxier and even dirtier (dirty in a great way) notes start to appear. Finish: long, with more white pepper and green tea, which fights the massive fruitiness and makes the whole less sweet. I almost wrote sugary. Comments: excellent, as expected, just a notch less 'chiselled' than earlier 1997s by Wemyss. Ah, the 'Spiced Chocolate Cup' from last year!

SGP:641 - 85 points.

Clynelish 17 yo 1995/2013 (56.2%, Signatory for The Whisky Exchange, refill sherry, cask #12794, 622 bottles)

The Whisky Exchange and affiliated brands have already issued some fabulous Clynelishes in the past, so our expectations are deep now, although I think sherry can be a little tricky on Clynelish in my experience. Colour: deep gold. Nose: ah. Its not an 'obvious' Clynelish indeed, and it does remind me of some sherried ones by Cadenhead's. The sherry brings out a leatheriness as well as many meaty notes such as smoked ham, or beef jerky. It's actually rather winey as well (old wine barrel) and a little cigary. With water: I love my water, because it made the spirit stand out. Clynelish! Mouth (neat): big stuff! Massive doses of bitter oranges, curry, thick apple liqueur, with notes of chlorophyll and green tobacco. With water: once again, water unleashes the spirit's original character. Wax, minerals and blood oranges in this case. Finish: long, and much zestier when watered down. Comments: I've had some medium-aged sherried Clynelish that had been quite dirty, but this one isn't. So it's rather an interesting – and very good – variant that should appeal to Clynelish lovers who've already got six or more different 'natural' expressions. And it loves water.

SGP:562 - 87 points.

Good, since we've had a sherried one, we could s well go for the full monty, don't you agree?...

Clynelish 1972 (61.5%, Cadenhead for Oddbins, cask #5643, early 1990s)

I guess there's no need to tell you about 1972 at Clynelish (and at Brora, and at many other Scottish distilleries). A miracle year! Colour: red amber. Nose: I don't think I'll need to describe this nose for you. I'll simply say that it's a slightly flinty and cigary, yet pretty magnificent and vibrant 1972 Clynelish from a more than perfect sherry cask. Big, big stuff. With water: excuse me, but wow. I mean, wow! Fir trees, mushrooms, a box of puros, blood oranges, burning vine stock, old chartreuse, burnt beef, gingerbread, hundreds of spices… Mouth (neat): hits you right between the eyes. High-impact orangey sherry, fabulously zesty and thick at the same time, with an incredible body and plenty of smoked meats. Will that do? With water: yeah, leather, tobacco, a curious feeling of overripe strawberries (that can happen with sherry casks), guavas, more blood oranges, an amazing spice mix… Please call the anti-maltoporn brigade! Finish: very long, smoky, jammy, spicy and, as expected, rather waxy as well. After all, this is Clynelish. Sadly, the aftertaste is a notch drying and too chocolaty for my taste. Loses one or two points here. Comments: absolutely superb, although it's maybe not the best Clynelish 1972 ever to be honest. But we're very close for sure!

SGP:463 - 92 points.

(with thanks to Phil and Simon)

Pete McPeat and Jack Washback

Today:

BLUES

. Performer: Lucky Peterson. Track: Prince's Purple rain.

Please

visit

Lucky Peterson's

website and buy

his

music

...

April 22, 2014

---

Four mistakes, some quite horrible

I've tasted some superb American whiskies while in California, especially ryes and bourbons including some brilliant old 'Very Old Fitzgerald' or Four Roses' recent Small Batches (a million thanks again, Adam, Dave and Steve), not to forget a few good tequilas and local beers (lovely Pliny IPA, thanks Tim!) But I also came across a few very weird spirits and I thought it would be fun to formally taste them here, just because almost by law, weird stuff always makes the good ones even better.

Tequila Rose (15%, OB, liqueur, USA, +/-2014)

A mistake I made in a liquor shop, the name made me think it was tequila that would have had rose petals inside or something such as a weird tequila 'rosé'. Not at all, this is a premix made with strawberry cream liqueur and tequila, the kind of stuff I normally avoid like the black plague. But since we're now having some in our library, let's try it… Colour: why do you think the bottle is black? To hide a horrendous pink and milky colour. Looks like a milkshake. Nose: smells like a newly opened pack of strawberry sweets. Do you know Haribo's Tagada? Or low-fat supermarket yoghurt, full of gelatine and artificial flavours. No alcohol that I can detect. Mouth: yuuuukkk! Tastes like flour, plastic and artificial strawberry flavours. No body, no substance. Gooey mouth feel. Finish: very short, which is great. This feeling of cheap milkshake again. Comments: terrible stuff, with absolutely no tastes of tequila. I cannot see who would like this kind of thing. Even worse, the alcohol is completely masked, so teenagers may get easily plastered without even noticing. I think this shouldn't be legal.

SGP:810 - 5 points.

Fireball (33%, OB, cinnamon whisky, USA/Canada, +/-2014)

This one is not a mistake I made. Well, not a full mistake. The label says it's 'whisky with natural cinnamon flavors' but I've been checking the Web and just learned that it's actually 'a cinnamon-flavoured whisky-based liqueur produced by the Sazerac Company'. So not flavoured whisky, which could have been interesting, rather a kind of liqueur. The whisky inside is sourced in Canada. Colour: gold. Nose: cinnamon! Cinnamon here, cinnamon there, cinnamon everywhere. There's probably more cinnamon than in cinnamon. I just cannot detect any whisky aromas. Mouth: starts smooth and very sweet, and even 'a little good' despite a soapiness, but it's soon to become very spicy, peppery and gingery. I find more ginger than cinnamon after a few seconds, and it's all becoming quite hot, just like some very extreme cinnamon mints that one can find in the US. Still no taste of whisky. Finish: ultra-long, very spicy and sugary. Comments: wrecks your palate, you just cannot try anything else after this, apart from more Fireball. That may have been the whole point, from a marketing POV it's a rather brilliant idea!

SGP:808 - 25 points.

… A long break, a lot of water and a little coffee to let our palate get back to normal…

Cabin Fever (40%, OB, maple flavoured whisky, USA, +/-2014)

This shouldn't be a liqueur. Well, hopefully not. It's supposed to be three years old rye infused with maple from Vermont. It's made in Ohio, but I guess the whisky comes from somewhere else, maybe Canada. The name's quite scary, isn't it? Colour: dark gold/orange. Nose: reeks of butterscotch, Werther's Originals, vanilla fudge and plain caramel. It's only after a few seconds that a little toasted oak does come through, together with small whiffs of white-spirit. Would make all these modern new-oak-doped Scotches smell like Clynelishe's new-make in comparison. Mouth: very sweet and rather sugary, so pretty liqueurish. Not too sure whether there's been sugar added or not, or if that would be legal, but it feels like it, or is it just the maple wood? So it's all sweet but less so than expected, with butterscotch again, fudge, then quite some wood tannins, I guess that's the maple talking. I think its drinkable, you just need quite some crushed ice. Finish: extremely long, although not as long as that of the terrible Fireball. Some strong tea, some wood, some maple syrup and… more maple syrup. The aftertaste is more peppered. Comments: I don't like this too much, but I guess it would work well in some cocktails. I have to add that the taste of maple is not something we're accustomed to here in Europe.

SGP:722 - 50 points.

And now for something different…

Yukon Jack Jacapple (40%, OB, flavoured whiskey, Canada, +/-2014)

This is 'blended whiskey with spice, apple and other natural flavors'. It seems that it's made in Quebec (tabarnak!) but it's widely available in the US. Good old Wikipedia tells us that this juice 'was selected by the South Alberta Light Horse as its Regimental liqueur.' Oh, and it seems that it's a Diageo brand. Colour: gold. Nose: well, after strawberries, cinnamon and maple, here come the apples! There's a bit of cinnamon too, but other than that, we're in front of an apple pie spread with quite some iced cider (that they also make in Canada). I have to say I quite enjoy this, probably because I love apples. Hope the palate is in keeping with the nose… Mouth: indeed, not too bad despite the invading sugary side. We're not too far from apple iqueurs such as the ones that they make in Spain, or iced cider again (actually, they let the apples freeze and concentrate on the trees before harvesting them, it's a bit like icewine/Eiswein). There are spices too, such as cinnamon and maybe nutmeg and cloves, but we're very far from the monstrous Fireball (ptew!) Finish: of medium length, rather too sweet now. Comments: the growing sweetness calls for ice, but other than that, I this is a rather fine drink, you just have to like apples. I'm glad we could have a pretty good one to close this weird session up.

SGP:711 - 70 points.

Today:

JAZZ

. Performer: the very delicate guitar of Torben Waldorff. Track: You Here.

Please

visit

his

website and buy

h

is music

...

April 19, 2014

---

A quartet of naked Speysiders
for the weekend

Light in colour, rather simple, quite fruity and close to the raw materials, especially barley, these babies aren't usually mindboggling, but they're often easily quaffable.

Allt-Á-Bhainne 16 yo 1996/2013 (54.5%, Spirit of Caledonia, bourbon hogshead, cask #107157, 294 bottles)

Colour: straw. Nose: a fully naked middle-aged Speysider, totally au naturel, with bags of cut apples, gooseberries and greengages, then muesli, barley and touches of butter as well as hints of candy sugar. Astoundingly simple and… natural. With water: it's the mint that gets a little louder, as well as the barley. Quite organic, all this… Mouth (neat): sweet barley all over the place, a little grass and mint, apple compote, apple peelings and maple syrup. Did I tell you I thought this little baby was very natural? With water: more apple juice with a few mint leaves plus always a lot of sweet barley. Finish: of medium length, quite fresh, clean and very barleyish. Comments: this is truly smooth and pure barley eau-de-vie. There's rather less bitterish grassy notes than in other youngish Allt-A-Bhainnes I could try.

SGP:441 - 80 points.

Linkwood 14 yo 1998/2012 (58.5%, Mick and Tom's Bluebird Selection, hogshead, cask #10014, 300 bottles)

Colour: white wine. Nose: pretty much in the same style as the Allt-A-Bhainne, maybe just a notch more bubblegumy and even solventy, which reminds me a bit of some Auchentoshan at CS. Other than that, same feeling of apples, muesli, barley and corn syrup. Maybe also more earth and peanuts? Uncooked white asparagus? With water: even less porridge/raw barley, more sweetness. Pack of Jellybeans. Mouth (neat): same feeling of barley eau-de-vie, with a lot of apples of all sorts as well as one or two orange drops. With water: this time it's almost the same as the Allt-A-Bhainne. A lot of sweet barley and apples, especially ripe 'green' ones. Finish: short to medium, sweet, on orchard fruits, sweet barley and just a touch of liquorice. A little lemon as well. Comments: same ballpark. Easy young Speysider for summertime. It should accept ice!

SGP:541 - 80 points.

Miltonduff 18 yo 1995/2014 (51.2%, Whisky-Fässle, bourbon barrel)

A brand new one. Colour: straw. Nose: there's rather more happening in this one, it's less purely barleyish and has a little more minerals and oils, as well as more beer or ale, leaves and grasses. It remains a relatively simple Speysider altogether. With water: same plus a little menthol. Globally more expressive than its two compadres. Mouth (neat): the barrel feels this time, this is more textured, silkier, creamier, with certainly more vanilla and barley sugar. Maple syrup and green tea. With water: very sweet and fruity. Juices and jams plus shortbread and custard. Tinned peaches, a spoonful of acacia honey. Good body. Finish: medium long and a notch more tannic. Green tea and a little fudge. Comments: the cask was more active, but it kept an appealing freshness.

SGP:541 - 83 points.

Braes O'Glenlivet 23 yo 1989/2012 (59.7%, The Golden Cask, bourbon hogshead, cask #CM 194, 228 bottles)

It's the first time I see Braeval written like this ;-). John McDougall and Jane MacDuff are behind this series. Colour: light gold. Nose: this one's older, but it's also much grassier, rawer, mineral and, I have to say, austere. There's also a slightly acrid smokiness. Garden bonfire. With water: sweet grasses, but no smoke anymore. Spearmint, peach leaves, a little Virginia tobacco… It's an elegant nose. Mouth (neat): very punchy, more complex than the others, with some nice liqueurs, orange, lemon… There's also a lot of malt, but it's a little burning when neat. We need water! With water: pretty excellent now. Some kind of sweet artisan beer with orange zests and earl grey tea. And barley sugar, a little lemongrass… Finish: fairly long, malty, with some marmalade. Comments: I find this excellent, but this baby does need water.

SGP:551 - 85 points.

Today:

JAZZ

. Performer: Ric Molina. Track: Medeski Martin & Wood aren't far away in The Tree.

Please

visit

Ric Molina's

website and buy

his

music

...

April 17, 2014

---

Two great cowboy ryes live from California

From LA actually. I call these 'cowboy' whiskies because the bottles really look like they were taken from an old John Wayne movie, while one of them, the High West, does indeed claim that it's 'dedicated to the cowboy in all of us'.

High West 'Double Rye!' (46%, OB, USA, batch #13k21, 2013) This baby comes from 'the world's only ski-in gastro-distillery' that's located in Town Park City, Utah. It's a blend of a 2yo that contains 95% rye and of a 16yo with 53% rye and 37% corn (I know, 10% are missing from the list, probably barley). I've read that the whiskies were sourced from other distilleries, so it seems that this is more the work of a blending house. Colour: gold. Nose: this isn't 100% rye – let alone double (200%) rye – but it smells a lot like rye to me, with these faint touches of rose-scented soap or candle wax and these whiffs of juniper berries, liquorice wood and bitter orange zests. It's not massive whiskey, it's all rather easy and soft, with a good layer of vanilla, fudge, maple syrup and butterscotch, but what I really enjoy is the fact that it does not reek of vanillin. Maybe mullein cordial. It could also hint at the best Dutch genevers, or well-aged gins if you like. Mouth: it's got a very liquoricy and almost mentholated arrival, with some peppery oak and cinnamon mints that make it very spicy. Tends to become smoother over time though, with quite some honeydew and clove tea, then this feeling of aged gin again. Juniper for sure! Unwinds with more vanilla and maple syrup, as well as permanent touches of mint. Good body, good strength, good mouth feel. Finish: long, with roots and herbs singing louder again. Juniper, cinnamon, cloves, liquorice… Comments: tastes quite young, not too sure there's a lot of 16yo in there, but I really enjoyed this spiciness that reminded me of the cinnamon rolls I had for breakfast this morning ;-). SGP:471 - 84 points.

1512 Spirits '100% Rye' (48%, OB, USA, batch #6, +/-2013) This probably very young one was entirely distilled from rye and matured at the tiny distillery that's located in Rohnert Park, Sonoma County, California. The master distiller, who's also a barber (you can't make this up), is named Salvatore Cimino by the way, so probably more cowboy stuff. Heaven's Gate anyone? Colour: gold. Nose: nothing to do with the High West, this baby's much closer to the raw materials (eh, rye). Rye bread, other kinds of bread German-style (pumpernickel!) and then cider apples, apple pie with cinnamon and just touches of ginger. No easy/sweet smoothness whatsoever, this is fully rye-driven. Mouth: I'll say it, I love this. It's very dry, there's very little vanilla, pastries or maple/corn syrup, rather a lot of rye again, the same breads as before, some cinnamon for sure, plenty of salmiak (very strong liquorice) and just a touch of caraway. Oh and a lovely yeastiness. Finish: long, always full of rye, with this time a little more sweet and spicy oak. Cinnamon and ginger, also more fudge/caramel. It's gone down a peg in the finish, but that's almost always the case with very young whiskies in my opinion. Comments: I absolutely love the fact that this baby's so close to the cereal. Greatly done, Mr. Cimino! SGP:371 - 85 points.

April 16, 2014

---

Tasting two of the most
unusual Littlemill ever

Unusual because one was bottled at 38.5%, which was legal at the time, while the other one was finished in sherry, which might have masked or even buried the distillate's fruitful character. Or not, let's see…

Littlemill 30 yo (38.5%, OB, Edinburgh crystal decanter, 75cl, +/-1985?)

We're starting with this very rare and very old expression for one obvious reason, its very low strength. It's from a square decanter and was most probably distilled in the 1950s. Colour: dark amber. Nose: it's a sherried version and I think it's absolutely impossible to detect any Littlemillness, such is the casks's influence. We're very much in cognac territories, but there are also sides that remind me of some old Macallans, which cannot be bad news. So old polished woods with touches of thuja and camphor, then roasted nuts and raisins, apricot pie and then hints of pinewood. Artisan strawberry jam. It's a very lovely nose, obviously a little 'antique', and certainly not worn out. Could as well have been 40% vol. No, 43%. Mouth: sure it's no big fat whisky, but it's still filling your mouth, with some soft tannins that offset the lightness. A feeling of very old Sauternes wine, juicy golden raisins, three drops of yellow chartreuse that echo the pinewood, some cinnamon cake, a little praline, marmalade, blood oranges… It tends to lose steam but never nosedives, so you don't feel frustrated. Finish: not that short! Sure it's a little drying (cinnamon) but everything remains lovely and balanced. Raisins with a little cough syrup. A little gingerbread. Comments: I have to say this is a lovely surprise, I had thought this baby would be flat and, well, dead. But a low 'cask' strength and a low 'reduced' strength aren't quite the same thing, are they?

SGP:451 - 90 points.

Littlemill 1992/2012 (54.5%, Riegger's Selection, sherry cask finish, 629 bottles)

Aren't we expecting a big beast? Colour: amber. Nose: mind you, there are very obvious similarities, which comes as a surprise. Sure this is a little more powerful, but not that much, while the profile, again, is very similar. Raisins, armagnac, polished wood, orange zests, roasted nuts… What's interesting is that a few Littlemillian (what?) fruity notes start to come through as well, mostly tropical ones such as guavas and pineapples. They play well with the raisins. Even the touches of thuja wood are back. With water: we almost replicated the old 30, only with less resinous and camphory tones. Mouth (neat): this is very funny again, we aren't far from the old 30 again at first sips, but the oak shows more after a few seconds, especially gingery tones as well as cloves. Other than that, it's more oranges that come to the front, especially bitter ones, then fudges and toffees as well as bitterish herbal tea. Cherry stems? With water: more citrus is coming through, with something a little fizzy. Lemonade? The sherry is toned down. Finish: quite long, mostly on bitter oranges, some squash, some raisins, a little spearmint. Comments: I think Littlemill freaks will rather seek the 'naked' ones, but if you've already got two or four of those, this very good sherried version will make for a great alternative.

SGP:551 - 87 points.

(with thanks to Amaury and Roger)

April 15, 2014

---

A trio of Glendullan, one very very strange

I'm trying hard to also showcase the lesser-known distilleries on Whiskyfun, such as the strangely christened Glendullan, even if that sometimes leads to disappointments. But there can be massively good surprises too!

Singleton of Glendullan 12 yo (40%, OB, +/-2013)

Last time I tried this expression that was in 2009 and I had thought it was very okay (WF 79). Colour: amber. Nose: we're really in the 'above-blends' category, with touches of many things, such as marmalade, honey, pastries, malt, raisins, cake, rose petals and grass. That makes that not much stands out, but also that the overall feeling is rather pleasant. Mouth: light but not weak, rather honeyed, with a good maltiness. An Ovaltine bar. Also roasted nuts, cake, raisins… It's got something of some good panettone, in a way. Finish: not that long but very balanced, always very malty, with a feeling of Guinness in the aftertaste. Did the owners…. ? Of course not! Comments: I'll happily go to 80 this time. I think it's a fine dram, it's got something of the old Johnnie Walker Green Label.

SGP:341 - 80 points.

Glendullan 16 yo 'Centenary Bottling' (65.9%, OB, 1998)

From a single cask. I've already tried a sister bottling at 62.6% vol. on WF but my notes have been abnormally short. I'm not proud. As for this one's strength, I'm not even scared… Colour: gold. Nose: not much, and that's because of the strength. Grass and leaves, perhaps. Green tea, green oranges... Hermes have a perfume that smells a little like this, it's called Eau d'Orange Verte. Quick, water… With water: we're now on full barley mode, but there's also some very nice earth and clay in the background, as well as some peppermint. We're well in the style of the naked Rare Malts, the epitome of distillery-forward malt whisky. Mouth (neat – I'm a little scared now): cough syrup for rhinoceros, or something like that. It's not drinkable at full strength, but half a drop shows that something very cool might be happening behind the scenes… With water: becomes extremely liquoricy, and indeed we're not far from cough syrup. For humans this time. A lot of lemon grass as well. I like this a lot, even if it's not extremely complex. Finish: long and grassier. A little sugar cane, perhaps. Demerara sugar as well – appropriately. The aftertaste is a little bitter (Jaegermeister). Comments: very big Glendullan. You'll need water.

SGP:461 - 87 points.

Glendullan-Glenlivet 31 yo 1966/1997 (49.7%, Cadenhead, Authentic Collection)

Many remember one of the first 'Platinums' by D. Laing, a Glendullan 1966 that was absolutely superb! Colour: heavy coffee, ristretto like. One of the darkest whiskies I've ever seen, even Loch Dhu was paler. Serious! Nose: sure it's the sherry that does all the talking, but what a sherry! It's a splendid oloroso, ridden with chocolate, shoe polish and tar at first sniffs, then walnut wine, liquorice, ashes, balsamico, cigars and 'new electronics' (unpacking a brand new iPad, if you like). I think this nose is exceptional. Mouth: sweet Vishnu! This is as thick as pitch, it's really a strange feeling. There's truly a lot tar, this is like tar liqueur, only thicker and heavier. It's very smoky too, and that's not the spirit. Diluting two hundred salmiak drops in a bottle of vodka. All the rest is trivial. Finish: extremely long, rough, always on tar and liquorice. Comments: something must have happened. They must have tried something unusual. Maybe was the cask made out of used tyres? It's totally unbalanced on the palate, but totally fun as well. And probably illegal.

SGP:382 - 84 points.

April 14, 2014

---

A short verticale of five Glen Garioch

They are like the middle-aged Longmorns, +/-20yo Glen Gariochs are growing on trees these days, and we just won't complain as they're often very, very excellent. And sometimes a little old-school. Let's check these relatively new ones…

Glen Garioch 20 yo 1993/2014 (55.1%, Single Cask Collection, bourbon hogshead, cask #808, 226 bottles)

Colour: straw. Nose: it's a raw, citric one, one that takes no prisoners as they say. Cherries and grass smoke, strong green tea, orange zests and juice. Whiffs of nail polish as well. Again, its raw spirit. With water: two whiskies in one. This baby loves water, it becomes fresher, smoother and fruitier. More complex as well, with touches of patchouli and eucalyptus. A wee coastal side, maybe (empty seashells). Mouth (neat): once again, it's a very strong baby when neat, quite aggressive, spirity, rather acrid, with a varnishy fruitiness that would involve greenish oranges and many limes. Really punchy when undiluted. With water: and yet again, it becomes all smoothness and fruitiness. Melons, peaches, tangerines. Finish: long, very fruity when reduced. Some barley sugar and black tea. Comments: very excellent, but needs water. Or you like rough whiskies…

SGP:651 - 86 points.

Glen Garioch 21 yo 1992/2013 (52.8%, Acla da Fans, bourbon hogshead, 132 bottles)

Colour: gold. Nose: styles are similar, but this one has more depth and complexity when unreduced, but that may come from the lower strength as well. I find aromas that used to be found in older Glen Gariochs (1965, 1971), with this kind of ashy smoke and this blend of ripe oranges with tobacco and cedar wood. Great nose for sure. With water: it's one of the rare cases when you find OBE in new whisky. Old tools, metal polish, hay, shoe polish… Mouth (neat): superbly peaty and orangey, with great body and quite some tobacco again. Something rooty/earthy too, and touches of passion fruits. What's not to like? With water: more of all that. Leafy ashes, I'd say. Finish: long, very ashy, sooty. A lingering high-level OBE, very funny and interesting. Comments: simply a great one that hints at much older vintages. Should be a shared cask according to the outturn, where's the other half?

SGP:453 - 88 points.

Glen Garioch 20 yo 1991/2012 (54.6%, A.D. Rattray, bourbon hogshead, cask #4454, 238 bottles)

Colour: straw. Nose: this one is different again, this time with whiffs of oils and waxes rather than fresh fruits or straight smoke. Light olive oil and paraffin, putty, then grass and branches. The most austere, but once again, water may completely change it. Let's see. With water: not quite, it remains austere, waxy, chalky and slightly grassy. Nothing that I do not enjoy. Mouth (neat): very excellent and kind of Clynelishy. An east-coast maritime side, wax, oils, citrons, lemons, lemongrass… Excellent mouth feel, the whole is chiselled and tense. With water: hurray! A drop of guava juice comes through, otherwise it's superbly citrusy and waxy. Finish: long, with a bitter grassiness that cleans your palate. Comments: we're well on the Pulteney – Clynelish – Glen Garioch line. Some train!

SGP:462 - 89 points.

Glen Garioch 23 yo 1990/2013 (51.5%, The Whisky Agency & The Nectar, refill hogshead, 272 bottles)

Colour: white wine. Nose: it's the style of the 1993 that's back, with something raw, both acidic and acetic, but there are lovely medicinal touches in the background. Aspirin tablets, antiseptic… With water: a little dairy cream and quite some soaked barley, wet wool and all that. Slightly muddy, not obligatorily a bad thing, but this one hasn't got the others' immediacy. Mouth (neat): ah yes! I wasn't too fond of the nose, but this really delivers, with a medicinal side again, lemongrass, a feeling of clay, bags of grapefruits and some very tense notes of sauvignon blanc. With water: grapefruits, a smokiness, touches of earth, gooseberries, green tea. Finish: long, with more lime and lemon. That's nice. Comments: rather an unusual one. Very good, but may lack impact and precision. Remember, only one guy's opinions.

SGP:352 - 84 points.

Glen Garioch 23 yo (54.3%, Jack Wiebers, Wiebers Brothers, 2013)

Could be a 1990 again, but there's no evidence. Either that or 1989. Say it's 1989 so that we've had a nice and clean verticale ;-). Colour: white wine. Nose: smoke, leaves, chalk, dry white wine and grass. That's all folks, but I love that. Could be manzanilla if you ask me. With water: just the same, plus maybe touches of mustard. Mouth (neat): high impact, ultra-narrow, smoky and very grassy. Wheelbarrows of fresh walnuts, lemon, pepper and earth. So simple, so great. With water: exceptional, with a great salinity. Very peaty for a 1989-1990 Glen Garioch. Finish: very long, very grassy, quite briny in fact. You may add a tiny pickled gherkin. Comments: I had hoped we'd find a 90+ today, we've found one. But again, it's very simple whisky, and watch out, you have to like the briny side…

SGP:354 - 91 points.

Today:

JAZZ

(hard jazz!). Performer: Donny McCaslin. Track: Says Who.

Please

visit

his

website and buy

his

music

...

April 12, 2014

---

Two extreme young whiskies from Frisco

(Almost) live from sunny San Francisco, two very different whiskies that have been bottled for two of the city's most famous whisky shops. Both should be quite beastly…

Balcones 'Special Release' (53%, OB for CASK San Francisco, USA, batch SM 13-10, bottled 11/6/13)

The fact that it's for the CASK whisky shops isn't written on the label, but the shop assistant did swear to Vishnu that it was. It's a single malt. Colour: dark amber. Nose: an avalanche of roasted coffee beans at first nosing, as well as pencil shavings and quite some pomegranate jam, then more menthol, eucalyptus and ginger. Also a little thuja wood, bananas flambéed and liquid liquorice. I find this quite spectacular, probably very extractive but I think it works. With water: even more burnt wood and caramel, but the general profile doesn't change much, although it's now rather less piny. Mouth (neat): the oak's very apparent, and frankly this is akin to a kind of oak-and-pinewood liqueur, but bizarrely it's quite to my liking. Huge notes of burnt caramel, dark toffee and 'spice mix to make mulled wine'. Star anise, cloves, cinnamon… Also some concentrated chestnut honey, perhaps. With water: more fruits, such as pomegranates again, as well as bitter oranges. The wood is still very apparent, but it's mastered. Finish: pretty long and very spicy. I even find chillies, some lime and quite some coriander in the aftertaste. A lot of caramel and fudge too. Comments: probably one of the rare occurrences where a very heavy woodiness works. I wouldn't quaff more than two or three cls at a time, but in its own genre, this young wood-doped spirit is one of the best examples. Craft indeed.

SGP:471 - 80 points.

Talisker 5 yo 2008/2013 (58.2%, The Speakeasy, K&L Wine Merchants, USA, refill hogshead, 345 bottles)

A bottling done by Douglas Laing for the famous San Franciscan merchants. I think it's interesting to try an ultra-young naked Talisker. Colour: white wine. Nose: formidable! It reminds me of an 8 years old that Milroys had ten or twelve years ago. I find this spirit (because it's maybe not exactly 'whisky' even if it legally is) extremely mezcally, with loads of black olives, brine, earth, coal and grass smokes, antiseptic, seawter and tar. The olivy side is very spectacular – and I love olives. With water: big saponification (soapiness being created), which almost always happens when you reduce young peaters in my opinion. Only one way out, to wait… (zzz zzz zzz). Good, it needed almost 15 minutes to get rid of the soap, but then it got beautifully earthy. Some seaweed too. Mouth (neat): instant peppery and briny peat, with great lemons and grapefruits in the background. We always say that Talisker is peppery, and this is obvious proof since the pepper cannot come from the oak here (the oak's very discreet). A super high-impact, this little whisky is very brutal and even quite acrid. Not for the faint-hearted, as they say. With water: lovely notes of pink grapefruits, drops of cranberry juice, pink peppercorns… All that on a smoky and ashy brine. Civilisation! Finish: long, on ashes, peppercorns, brine and limejuice. Harder again, in a good way. Comments: brilliant, provided you like extreme whiskies. The smokiness is huge, it's just that it's all a little 'difficult'… in a good way. Probably for die-hard peat lovers only, but then…

SGP:358 - 87 points.

April 11, 2014

---

Yet another little bag of blends

We'll try to select better ones this time, because blend isn't always crap, says Vox Populi.

Nevis Dew 'Special Reserve' (40%, OB, Scotch blend, +/-2013)

A variation of Ben Nevis' well-known Dew of Ben Nevis. Should be the entry-level bottling. Colour: pale gold. Nose: I think the malt shines through, and in this case it's a young and rather vibrant Ben Nevis, with this very typical burnt fruitiness. It's all quite clean here, despite – or maybe thanks to – a wee soapiness that's not unpleasant. Rose petals? Or better yet, gewürztraminer. Also roasted malt and whiffs of wood smoke. This nose has character. Mouth: good! Sure it's no big whisky but again, it's quite characterful, with some malt, roasted nuts, these very peculiar oranges that are usually to be found in Ben Nevis (Marcel's kumquats?) and something flowery. The middle is weaker though, and a little cardboardy. 43% would have been welcome. Finish: short and thin, sadly. Loses points here. Caramel and sugar cane, orange squash… Comments: it's a lovely composition, we're far from many bland blends, but more oomph was needed for it to fetch 80+ in my book.

SGP:442 - 78 points.

Putachieside 12 yo (40%, Cadenhead, Scotch blend, +/-2013)

One of the famous old blends by Cadenhead (Moidart, Campbeltown Loch, Putachieside…) Colour: white wine. Nose: as always in the best blends, the malts do all the talking and the silent spirits (the grains) just keep quiet. This time it's a whole basket of orchard fruits, especially apples, complemented with almonds, marzipan, orange blossom and a fatty/greasy touch that cannot not hint at Springbank, or rather Longrow. Perfect nose for a blend. Mouth: absolutely terrific, the Longrowness strikes first (not sure at all there's some Longrow inside, but it really feels like that), with some smoke, lemongrass, chlorophyll, a wee feeling of antiseptic, mouthwash and fresh orange juice, then straight malt and toasted bread. A little grapefruit too. Finish: abnormally long considering the strength, and perfectly sooty and orangey. Comments: love this blend by Cadenhead. We're so far from the large-volume ones!

SGP:552 - 85 points.

While we were talking about Moidart…

Moidart 10 yo (46%, Cadenhead, Scotch blended malt, +/-2013)

Colour: white wine. Nose: we're extremely close to Putachieside, I had thought this would be more different. It seems that the juice is almost the same, or I am very tired. And yes I know this is all malt, while the other baby had some grain inside. Same smoky, medicinal, sooty profile. After ten minutes, the malty side gets bigger than that of the Putachieside. Phew, it wasn't me… Mouth: same, just bigger. Can you smoke bananas? So peat, vanilla, drops of brine, a little cough syrup, apple juice and eucalyptus drops. Perfect body. Finish: long, smoky, sooty, malty, lemony, perfect. Spicier aftertaste. Comments: hide the label and claim it's 1987 Longrow. Well, almost.

SGP:553 - 87 points.

The Moidart was a trap, which blend could still put up a good show after it? Let's try another little-known blended malt… And if that doesn't work, we'll simply stop.

The Feathery (40%, Spencerfield Spirit, Highland blended malt, 2014)

This baby by the good people who are behind Sheep Dip and Pig's Nose. Purely Highlands but careful, it's only 40% vol. And remember Speyside lies in the Highlands. Colour: dark gold. Nose: well, I like this. It's rather 'Highlands' indeed, with a waxy minerality and lovely whiffs of leather, tobacco and oranges, then polished woods and a little earth. There is also some nutty sherry inside, with walnuts and a wee touch of ginger and curry powder. Well composed for sure! Mouth: cerealy, but the oak feels a bit too much for my taste, with some ginger, spicy fudge and cloves (re-racked?) Develops on rather un-Scottish notes, such as rye, but quality remains quite high. Bitter oranges, two or three violet bonbons. Loses steam a bit… 40% isn't enough. Finish: a little too short, and that's a shame because one can feel that the composition works well. Comments: a very good, but curious blend of old-schoolness (the nose) and modernity (the palate). A little more oomph would have been welcome.

SGP:531 - 80 points.

April 10, 2014

---

Another bag of blends, some really cheap

Because, you know, we ought to use the whole 100-scale or some will start to complain…

Statesman (40%, OB, Scotch blend, Aldi, +/-2014)

This baby's very cheap, around 10€. It's bottled by a certain Abbeyhill Distilling Co. Colour: gold. Nose: it's a little molassy, with also quite some overripe (okay, rotting) bananas and other than that, I find some fermenting grass. All that is quite weak and reminds me of some Indian whiskies. Mouth: sweet and burnt at the same time. Same notes of overripe fruits, then some wood alcohol, cheap strawberry jam and a lot of caramel. Almost no body. Finish: very short, sugary, with again these notes of rotting bananas. Burnt sugar in the aftertaste. Comments: I guess this is kind of drinkable on a lot of ice. And hey, we've seen worse.

SGP:410 - 34 points.

Scottish Glory (40%, OB, Duncan Taylor, Scotch blend, +/-2013)

This one is said to be three years old on various websites. It's very expensive at around 30 to 35€. Colour: gold. Nose: straighter and maltier than the Statesman, more discreet, more on roasted nuts as well, then warm bread. Some dust and milk, mashed potatoes… Very dry, there isn't much happening in the glass, I'm afraid. Mouth: a little honey, Ovaltine, brioche and maple syrup, which is relatively pleasant. Things don't improve after the arrival, it gets a little dirty and dusty. Having said that there's a little orange liqueur, not too unpleasant. Stewed fruits. Finish: short, with some caramel and apple crumble. A little pepper in the aftertaste. Comments: goes down. Very entry-level, but it's a shining star when compared with the rather horrible Statesman.

SGP:321 – 60 points.

William Lawson's (40%, OB, Scotch blend, +/-2013)

I had tried an old version (+/-1980) and it's been barely okay. I think William Lawson's is better known for their catchy commercials. In France, a bottle will coast you around 12 or 13€. Can't be the Koh-I-Noor of whisky, can it. Colour: gold (I agree, they're all golden anyway, thanks to massive doses of caramel.) Nose: same as the Scottish Glory, more or less. Mashed potatoes, dust, cardboard, grains, bread and Ovaltine. Maybe a little more grass. Weak! Mouth: again, same ballpark, it's a weakish grainy and rather burnt whisky, with a flat mouth feel and an obvious dustiness, plus a little liquorice and corn syrup. Improves a bit over time – but you have to be patient – with more stewed fruits. Finish: short, burnt and syrupy at the same time. Comments: meant do be drown in other liquids, I imagine. Somewhat potable.

SGP:331 - 56 points.

Let's see if the 12yo is more to our liking…

William Lawson's 12 yo (40%, OB, Scotch blend, +/-2013)

I haven't seen this bottle very often in supermarkets. Colour: gold. Nose: it's a firmer version of the NAS, with a similar grainy and mashy background. Quite some apple peelings and maple syrup, a little burnt wood, a little caramel, maybe a little more barley. Also touches of mint, which is pretty nice in this context. The whole remains very light. Mouth: this is frankly better. More body, more fruits, more jams. I find sultanas, a little orange liqueur, some honey, sponge cake, brioche… And just a little pepper in the background. The whole is a little too flat, but relatively pleasant. Finish: short, fruitier and more honeyed. Bananas flambées and sultanas. Comments: I find this one very acceptable, only the nose was a little non-existent again.

SGP:431 - 72 points.

William Grant's 'Ale Cask Reserve' (40%, OB, Scotch blend, +/-2014)

This one by another William. It was finished in ale casks. Why not? Colour: gold. Nose: starts rather grassy and yeasty – not sure that comes from the ale casks – with whiffs of sawdust and hay. Then there's something curiously camphory, with even a little eucalyptus. And don't I find a little myrtle as well? Quite unusual. Mouth: good arrival, on stewed apples, cinnamon and sweet barley. Some fudge as well, a little triple-sec, maple syrup, then white pepper and cinnamon. Maybe some beer, but I'm not too sure. Light body, but it's not flat whisky. Finish: short, but fruitier. Honey, then tinned peaches and pineapples. A little sawdust in the aftertaste. Comments: a very fair blend, clean and fruity.

SGP:431 - 76 points.

Let's try to find one 80-pointer to round this off…

The Lost Distilleries Blend (50.9%, The Blended Whisky Company, batch #4, 97 bottles, 2014)

A tiny vatting of Rosebank, Littlemill, Imperial, Mosstowie, Glen Keith and Port Ellen. Should be a blended malt then *! Colour: straw. Nose: all right, 80+ for sure. The peater is roaring in the background and works like a spice over the typical orchard fruits from Imperial and Glen Keith, Littlemill and Rosebank's citrus and Mosstowie's… erm… lighter fruits. The combination works very well, we're almost having some kind of smoked fruit salad. Also hints of cough syrup, mint, sea water, incense and tobacco. Mouth: I found the nose very nice, I find this palate just great. The peat's quite big – but then again you don't need much for it to shine through in such a combo – while the fruits, both western and tropical, are plenty. Starkrimsons, watermelons, white peaches, stewed guavas… There's also some wax, liquorice, almond oil, barley water… All that's relatively fat and creamy, with an oily mouthfeel. Finish: long, quite peaty, maybe a tad hotter and rawer now. Vanilla and a touch of burnt sugar. One pear sweet. Comments: love this blended malt, even if I find it expensive (400€). SGP:643 – 89 points.
*Update,

it's well a blend, there's some Port Dundas inside.

April 9, 2014

---

Three Japanese sherry monsters

… But before the sherry monsters, let's have a 'simple' hogshead as the aperitif to prepare our palates. I think it's always better to do that before tussling with these extreme sherried whiskies…

Hanyu 1988/2005 'Vintage' (56%, OB, Ichiro's Malt, hogshead, twist cap, 600 bottles)

Colour: full gold. Nose: starts very fruity, in an unusual way. A lot of rhubarb and oranges, then rather kiwis. Bags of kiwis. That makes it slightly eau-de-vie-ish but the fruitiness is really spectacular. After a few minutes, there's more moss and pinesap, as well as touches of wild mushrooms. Globally very lively and 'nervous'. This should be perfect before the sherry monsters… ;-). With water: the sappy notes come out more. Some chlorophyll too, cut grass, a kind of sweet smoke… Mouth (neat): same feeling, except that everything is mixed, including some smoke this time, as well as all these rather citric fruits. The smoke's a little rubbery, in fact. With water: it's the oak that plays first fiddle now, but the orange remain there in the background. Finish: long, rather green and acrid, but all that isn't unpleasant. Comments: a notch too oaky but other than that, very fine. I think we're now ready for the three sherry monsters…

SGP:461 - 84 points.

Yamazaki 1994/2006 'Owner's Cask' (63%, OB, sherry butt, cask #4R70109, 452 bottles)

Colour: red mahogany. Nose: chocolate, chocolate and chocolate everywhere, plus drops of crème de cassis. Maybe whiffs of burning tyres as well, but this is so strong, I won't take any further chances with my nostrils. So, with water: perfect! Much more complex, as expected, very tertiary, with some earth and tobacco, engine oil, old cellar… A lot of humus too, which I enjoy madly. So, who was the Japanese gentleman who used to own this cask? Mouth (neat): really massive, with a lot of sherry of course but what's also striking is this feeling of spices, especially ginger and nutmeg. First fill European oak? It's very, cough, cough, strong. With water: perfection made whisky. Huge stuff, ridden with plums and prunes, then liquorice, chocolate, 'sucking a lead pencil' and dozens of more minor flavours. Finish: very long, now a tad fresher, with more bitter oranges, for example. Only the feeling of new oak in the aftertaste is a little less to my liking, it'll lose one or two points here. Comments: no, seriously, who was the owner? He/she deserves loud applauses!

SGP:662 - 91 points.

Yamazaki 1993/2012 (57.5%, OB for LMDW, sherry butt, cask #3T70070, 300 bottles)

This baby won one of the only 4 Gold Medals at the Malt Maniacs Awards 2013. Just like Karuizawa, Yamazaki is one of the Ferraris of the MMAs, they win often! Colour: coffee. Nose: it's a fruitier version after the 1994, but that may be the 'easier' strength. There's also something Glendronachy, in a way. Coffee, earth, menthol, black raisins… With water: a calmer version of the 1994, better polished thanks to the extra-seven years of ageing, with rather more marmalade and various plums, all very ripe. Or the jams made thereof. Mouth (neat): there is not, this time, a heavy gingery side, but nutmeg can be felt, as well as cinnamon. In other words, screams first fill. Other than that, there's a lot of ganache, or eau-de-vie-filled chocolate. Raspberry, kirsch… And pipe tobacco, heavy Balkan style. With water: a little greener and leafier this time. Orange zests, pepper, strong liquorice. Finish: very long, with excellent balance between the greeny spices (forgot to mention cardamom) and the fruits, whether fresh or dried. Funny aftertaste, with some strawberries now coming to the party. Comments: same very high quality as the 1994. Very rich whisky again.

SGP:661 – 91 points.

Karuizawa 30 yo 1981/2012 'Founder's Cask' (60.8%, OB, Number One Drinks, cask #2084, 347 bottles)

I think this one's quite rare. Well, all Karuizawas are rare, aren't they. Colour: coffee. Not fast-food coffee! Nose: this is completely different from the Yamazakis, and yet it's massively sherried. It's much drier in fact, more mineral in a way, with a lot of 'guns that just shot' – unless that's one single huge machine gun - at first nosing, and once that's gone away, splendid notes of cigar humidor, cocoa, soy sauce, balsam and dried porcinis. My kind. With water: the machine gun is back, as well as the cigars. Smoking a Cuban double-corona in front of a huge humidor. An open humidor, of course. Mouth (neat): we're closer to the Yamazaki this time. Feels rather less 'engineered', with probably more very tiny flaws, but also a much bigger complexity. Maybe you just cannot have it both ways. There's even a very tiny soapiness here, but even that is an asset, in a way. Great whisky, but it's very strong, so… With water: oops! Water did not work too well, a lot of soap came out. That can happen, so let's wait and check if that goes away (knowing that we already always wait for a few minutes before tasting a whisky after reduction, which should be obligatory in my opinion)… zzz… After fifteen minutes: not. Finish: long, a notch cologny and metallic when diluted. Almost impeccable when neat, very dry and peppery. Comments: I think it's not the first time I find a glorious Karuizawa at super-high strength that doesn't quite swim. Only one solution then, have it drop by drop, unreduced. I'm afraid it has to lose points because of that – dura Lex, sed Lex at Whiskyfun Towers.

SGP:363 - 85 points.

(With mille mercis to Bert and Michal)

---


Previous entries (archived)

There's nothing more down there...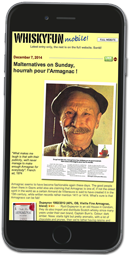 Read Whiskyfun's daily
posts
on your mobile