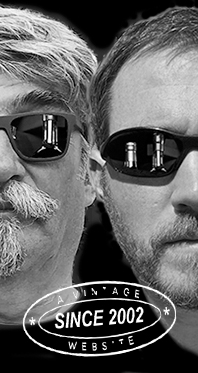 Home
Thousands of tastings,
all the music,
all the rambligs
and all the fun
(hopefully!)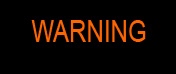 Whiskyfun.com
Guaranteed ad-free
copyright 2002-2020



Crazy world sessions to put a proper end to a messy year

Number Six

Why not start this from Southern Spain? I'd pay big money to be able to fly to Malaga, Seville, or any other city from down there just now. Glorious places, really. So, a little Liber I would say…

Liber 14 yo 2006/2020 (59.9%, OB, Spain, Spanish Whisky Club, 1st fill PX, cask #73, 300 bottles)


We've had a very good 16 yo the other day. Colour: amber. Nose: gunpowder and hard-boiled eggs, that's clearly sulphur. Stewed cabbage, truffles, gas, and struck matches too. Now this is not quite an 'overly invading' kind of sulphur, but it is there, for sure. Let's call this truffles, and require water right away… With water: a little nicer. Walnut skins and pencil shavings, then miso and Maggi. Shall we also mention natto? Mouth (neat): caramel and black nougat, with an obvious sulphury game and just the crudest of all crude cocoa pods. Frankly, the sulphur is rather extreme here, even deep-sherried Dailuaine or Mortlach have never been this far. This is what you call a controversial dram. Bags of very old walnuts too. With water: sucking an old gun (I imagine, never done that, even when in the army). Finish: long and incredibly sulphury and foxed. We've known some very old red Burgundies… (talking about wines, ha-ha). Nicer oranges in the aftertaste. Comments: actually, you cannot score this. Alien whisky, not 'bad' as such, just totally deviant. For die-hard Almodóvar fans?


SGP:272 - 75 points.

East London Liquor Co 'London Rye 2019' (47%, OB, England, 2019)
The wood procedures have been pretty deviant here too. Imagine, virgin oak for one year, then two years in Sonoma and Kentucky casks, then six months in ex-peated whisky casks and then a finish in PX. I call that Chinese torture, but at least it's good for employment, as I would doubt they're using robots. Colour: gold. Nose: Lol. Absinth, pastis, verbena, parfait amour and myrtle liqueur. Totally love this, really, it's just not whisky. At all. Mouth: Lol again. Pine tar, lime, more verbena, genepy, woodruff, and indeed, coal smoke. Finish: ashy lemons, dill, more genepy, and tiny yuzus. Long and very herbal. The aftertaste is very dry and mentholy. Comments: some UFS for sure (Unidentified Flying Sprit). Rather love this very unlikely stuff, it's just not whisky. I mean, Heinz's Tomato Ketchup is more 'whisky' than this, but I love it and the bottle is very, very cool.


SGP:572 - 84 points.

Off to Heathrow, next flight to Taiwan…

Kavalan 'Distillery Select No.2' (40%, OB, Taiwan, 2020)


Not too sure… Colour: gold. Nose: it sure has more knack than the very uninspiring regular Kavalans from years gone by. I mean, beyond many stunning single casks, the regular bottles have been weak. This has nice notes of Marlboros though, ripe damsons, raisins, vin santo, puréed chestnuts and red kuri squash... It's a rather complex nose, but within these ranges, it's the palate that counts. Mouth: nice, just a little too teaish and oaky. Not enough refill, I would say, but other than that, these soft mentholy herbs work well. Touches of fennel seeds, eucalyptus, cough medicine, capers, pink grapefruits… It really is a very nice palate, but unless they have to abide to some kind of law, I believe doing it at 40% vol. was suicidal. Finish: short, fresh, mentholy, refreshing. Mint and hops. Comments: It's like if Jimmy Page had willingly unplugged his amps while doing Wembley Stadium. Very good juice, very wrong strength.


SGP:551 - 79 points.

To Australia. I mean, Tasmania…

Hellyers Road 2002/2020 (60.6%, OB, European exclusive, ex-bourbon, cask #2332.01, 190 bottles)


Great stuff they make at Hellyers Road. They have become part of the great distilleries of the world and I believe they have been pioneers in using active wood smartly. I remember well those days when the first bottles were sent to the Malt Maniacs Awards. Colour: straw. Nose: oh grapefruits and star fruits, rhubarb, jujubes, gooseberries… This is adorable. With water: impeccable. Sunflower oil, green apples, rhubarb, chalk, Sancerre. The thermometer is creeping up… Mouth (neat): tart, sauvignony, kiwi-y (apologies) and rather a little sour. Rhubarb wine and riesling from Wachau – I agree we're too far from Australia with our descriptions. With water: and voilà. Lime-infused custard and spearmint, plus fresh brioche. We knew it. Finish: rather long, fresh, clean, on green tea and custard. Excellent. Comments: perfect use of bourbon barrels. Trying hard to find a flaw here… Shall we talk rugby? Better not.


SGP:652 - 90 points.

Irish Single Malt 17 yo 2002/2019 (47.6%, Whisky-Fässle)


The ducks are back, hurray! Let's try to use featherlight arguments… Colour: white wine. Nose: it is a rather chalky, almost earthy one. Apple peelings, porridge, muesli, touch of vanilla and coconut. Quite some nutmeg too, which I find rather pleasant. Whiffs of patchouli. Mouth: these relatively young Irish cannot quite compete with the glorious 1988-1991 vintages, but this very green millimetric, sharp and leafy style works too, while it would become fatter and almost syrupy after five minutes. Some kiwi juice, melon skin, and just paraffin. Perhaps a little fresh butter. Finish: medium, maltier. IPA, dry cider… Comments: isn't it slightly embarrassing that these very engaging German indies would defeat 99% of any official Irish whiskies fair and square? Good, we'll have the latest 30 yo Redbreast next time, and see what gives… In truth I had forgotten about it and had kept it in 'the boxes'. I feel shame.


SGP:561- 87 points.