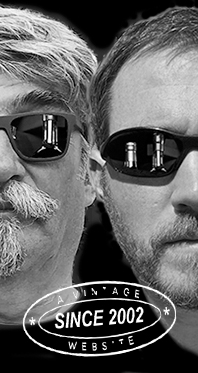 Home
Thousands of tastings,
all the music,
all the rambligs
and all the fun
(hopefully!)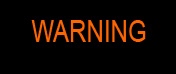 Whiskyfun.com
Guaranteed ad-free
copyright 2002-2020



Crazy world sessions to put a proper end to a messy year

Number Three

Let's start from… France (typical French logic).

Distillerie du Vercors 'Sequoia Bio' (42%, OB, France, 2020)


This a new young organic single malt whisky that's been made in a bespoke 'pressure' still. Looks like it's already pulled Gold at the 'Women's Wine & Spirits Awards 2021'. You couldn't make that up, could you! Colour: straw. Nose: not unpleasant! Pretty much on grist and husk at first, with a little leaven, then on lemon, pears and green bananas, porridge, mashed potatoes, and then a tiny whiff of peppermint. I find it cool that they haven't tried to put makeup on this little three-year-old (like PX and stuff). Mouth: really honest, malty, very close to the grain, with a good bready and lemony unfolding, moderate vanilla, a little lager, a little pepper, and only a small spoonful of sawdust. Finish: medium, rather fresh, still close to barley and to bread. Comments: not mindboggling, but it just couldn't be a barely 3. I would applaud the fact that they've chosen to go au naturel. Not saying that because it's organic, mind you. A good surprise; well not quite a surprise because I've just seen that I had already like their 'Première Impression' two or three years ago, while that one wasn't even whisky yet.


SGP:451 - 83 points.

Millstone 4 yo (49%, That Boutique-y Whisky Company, Netherlands, Batch 3, 2025 bottles, 2020)


Only good things to say about pioneers Millstone. Some of their expressions have been just fabulous in the fairly distant past, but I think I have some catching up to do. Colour: deep gold. Nose: excuse me, but LOL. Which is a compliment in my book. How would I put this? Some kind of burning spruce, plus camphor, juniper and myrtle balm, sauna oil, sourdough, then wild strawberries. It's not often that I'm finding this much myrtle in a whisky. Perhaps even in some myrtle liqueurs, ha. A little thuja wood too, Moroccan furniture… In short it is very exotic, whatever that means. Mouth: richly extractive, but I've noticed in the past that these good folks were very good at doing that style. Huge cloves, beerewecke, dried figs, caraway, cinnamon, cloves. Some very spicy and earthy pumpernickel, with extra-spices and, err, a wee glass of myrtle liqueur. Finish: long, with touches of mushrooms now. That would go well with the spruce. Comments: really a different proposition, in short a style of its own. That's clearly a tour de force in these days when everybody goes for virgin oak, STR, or P over very unnoticeable distillates.


SGP:563 - 87 points.

Why not England (forget about that mutant Covid-19 they now seem to have over there...) ?

Bimber 2016/2020 'Virgin Oak' (58.5%, OB, for LMDW, France edition, England, cask #93, 257 bottles)


Didn't Bimber singlehandedly manage to ease the pain of Brexit on us? Colour: deep gold. Nose: pure Californian IPA, pink grapefruits, mango peel, papayas, and guess what? Yuzu! With water: more of all that. Green earl grey, braided breads, orange blossom water... Mouth (neat): wham! More citrus, zests, peel, hops, with touches of orange blossom honey and clearly something 'pure pot still'. Or there, that other distillery, which is located in Northern Ireland and that starts with a B too. No, that's not Bruichladdich. With water: just impeccable. Ace maturing, but I've heard they're hiring their fanbase and make them go around the casks while singing psalms of praise all day long. Finish: long and just ueber tropical. Mangos and maracuja. Comments: we're bordering perfection, which I'm sure will be brought by a few extra-years. Impressive fruity Bimber from Albion.


SGP:751 - 88 points.

| | |
| --- | --- |
| Hold on, I'm just noticing that the next one will be my 16,000th tasting note for whisky here on Whiskyfun, taking neither other spirits, nor dear Angus's tasting notes into account. So, let's choose wisely, and maybe fly to the motherland, that is to say Scotland. And maybe select something both emblematic and brand new, rather than an umpteenth Brora, Port Ellen, Ardbeg, Bowmore, Springbank, Clynelish or Macallan (find the odd one out)... | |

Dornoch 3 yo 2017/2020 (59.4%, OB, Thompson bros. first fill ex-oloroso butt, cask #1, 893 bottles)


Crikey, looks like some disgusting flippers have already put this one on evilbay, with a minimum price of 890€! I wish millions of fleas will start itching their miserable bottoms. Now, seriously, I'm really glad to be able to try this very first official whisky from Dornoch's famous pocket, but very well proportioned Distillery. We're told that this is organic, that the barley was Plumage Archer, and that it was brewers' yeast that's been used. Oh and that they were playing Harry Lauder on eleven while distilling this. Not too sure about that last part… Colour: pale gold. Nose: I see. Soft-curry-flavoured butterscotch, with notes of focaccia, panettone, a touch of violet, and surely a handful of juicy golden sultanas. It's pretty much sultana-driven at this point, but I do love that, it's got a regressive side that reminds me of my childhood, when with Mum and Dad, together with Mao our spaniel, we used to… err, please excuse me. With water: bingo, roasted hazelnut, mocha, butterscotch, praline, then our sultanas, a few of them about to ferment. It's really like putting your nose above a proper butt's bunghole. As for the sherry itself, it does feel like some kind of old Cream but it says oloroso. Mouth (neat): those juicy sultanas all over place. I am reminded of actress Carole Bouquet's famous sweet wine from the island of Pantelleria. Some chocolate, praline, nougat and cracked pepper in the background. With water: same, no changes. Perhaps a wee dollop of very old balsamico? Finish: rather long, with a few more oaky tones but those would rather gear towards spicy breads. Wholegrain. Comments: I don't think the brothers have chosen this one only because it was cask #1. Very clean raisiny sherry over a rather bready distillate, with perfect interaction. It's impossible to fetch 90, but we're already extremely close. I can't wait to try an ex-first fill or new bourbon/American oak. Rather a master stroke. Forgot to say, on the label a wonderful painting by Hans Dillesse.


SGP:641 - 88 points.

On to our 16,001st whisky… Perhaps a little Irish?

Egan's 10 yo (47%, OB, Irish single malt, bourbon, +/-2019)


An old brand and some sourced whiskey. We've tried one named 'Fortitude' a few months ago, and thought it was pretty unlikely. There's no point in sourcing bad whisky, I suppose, why not make it yourself? ;-). Colour: white wine. Nose: oils, a drop of vinegar, some green apples, some acetone, some sawdust and vanilla, cider… Well I do not dislike this at all, it's got some character. Mouth: a little too much on the beer and pears side, perhaps, but there's some smoke now, fruits, something acetic… Some sides remind me of the early Connemaras, remember them? Finish: medium, smoky, a little sour. More beer, then some Jell-O. Comments: a little wobbly and uncertain, but quaffable. It's true that it is not easy when you're coming last within a rather beautiful line-up.


SGP:544 - 74 points.