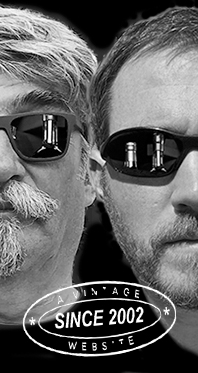 Home
Thousands of tastings,
all the music,
all the rambligs
and all the fun
(hopefully!)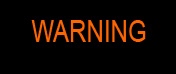 Whiskyfun.com
Guaranteed ad-free
copyright 2002-2020



---

Angus's Corner
From our Scottish correspondent
and skilled taster Angus MacRaild in Edinburgh
Glen Spey
Vs Loch Lomond
I know, a rather pointless and arguably meaningless head to head of names. However, do we really need to have meaning in order to have fun? First up is Glen Spey, and as all whisky lovers say when confronted with this distillery: "Hallelujah!"

Glen Spey 14 yo 2006/2020 (59.1%, North Star, refill hogshead / oloroso sherry, 247 bottles)
Colour: brownish amber. Nose: the sherry really has quite a voice, how long was the finishing? This is all on stewed fruits, malt loaf, Battenberg cake, dates, walnuts and coffee liqueur. Further sweetish notes of fudge and sticky toffee pudding, but a wee nibble of hessian in the background too. With water: some canvass, soda bread, bitter lemon and milk chocolate. Mouth: ok, the wood is a little more active here. Lots of green and black pepper, spiced black teas, Fernet Branca, menthol sweets, cloves, ground ginger, red chilli and Jamaica cake. Can't shake these wee impressions of pencil shavings, but there's a firm bready quality that emerges now too. With water: these denser and sweeter tones of fudge, chocolate sauce and caramel are back. Salted caramel, wafer biscuits, miso, flower honey and bitter herbs. The wood is active but the sherry itself feels like good quality, it's just that these two forces feel a little wobbly together. Finish: medium and rather peppery, warm, bready and persistently spicy with a leathery gamey note. Comments: Glen Spey is probably the kind of distillate that works well in finishings because its rather a blank canvas to begin (with apologies to the Glen Spey fanatics out there). Anyway, this one was good if a little on the wood-dominant side for me. I preferred it with water.
SGP: 551 - 82 points.

Glen Spey 21 yo 'Batch 1' (49.7%, That Boutique-y Whisky Company, 1278 bottles)
Colour: white wine. Nose: grassy, green and fresh with quite a lot of plain cereals, buttered toast, freshly laundered fabrics and wee chalky touches. Clean, bright and perfectly fine, it's just that there are any number of casks like this lying about Scotland's warehouses. Mouth: a little more interesting than the nose with more oily vibes, sunflower oils, soda bread, barley water, malt extract, slightly notes of hops and various old school bitter ales. Once again: fine. Finish: short, lightly cereal, citric and some subtle vanilla notes. Comments: indeed, a blank canvass. Refill wood can do remarkable things if the distillate it is holding is top notch, this is a good example of what happens when that isn't the case.
SGP: 441 - 75 points.

Loch Lomond 10 yo 2010/2020 (57.7%, OB for The Whisky Exchange, cask #349, 1st fill barrel, 241 bottles)
This is one these batches they occasionally make using wine yeast, which they also seem to do with Inchmurrin on occasion and usually elevates the ester levels and general fruitiness… Colour: pale straw. Nose: it is indeed a fruitier style and a specifically 'Loch Lomond' one at that. The other style it really brings to mind is these older Irish malts with these quite pronounced notes of crushed nettles, Sauvignon blanc, lime zest, passion flower and runny honey. Rather tart green fruits like cut Granny Smith apple and fresh gooseberry. With water: gets a little drier now and more cereal, mineral, dusty and floral with these notes of pollen and white flowers. Some new leather shoes as well. Mouth: these fruits remain but they are sharp, tart and lightly acidic - almost showing a firm 'under-ripe' profile. Lemon zest, fabric softener, unusual hints of quinine and bitter lemon and then pear drops and lychee. A lot of fun but a tad unusual. Getting rather peppery and sharp now. With water: some nectars, residual honey notes and hints of baking soda, mineral oil and wee chalky touches. Finish: good length and showing a fruity resurgence with gooseberry, crisp green apple and lemon peel again. Comments: Hard to know what to make of this. It's excellent and quite fun, but at times feels a little challenging. I think the Inchmurrins are a few notches above the Loch Lomond examples in my book. Now, having said that, this is a fresh and fascinating divergence from the dull march of distilling yeasts - more of this sort of thing please!
SGP: 641 - 86 points.

Inchfad 13 yo 'Batch 1' (49.5%, That Boutique-y Whisky Company, 2473 bottles)
I couldn't tell you much about Inchfad, beyond the fact the name comes from one of the wee islands dotted throughout Loch Lomond and that it's one of their more obscure peated makes. Colour: straw. Nose: gentle peat that shows chalky smoke, laundered fabrics drying near a shoreline, lemon peel, cake mix and then something more towards yeasty sourdough and bailed hay. Typically 'unusual' stuff from Loch Lomond's magical mystery stillhouse. Mouth: the peat is a little louder, sharper, more coastal and classically salty and citric. More lemon rind, briny touches, kelp, tar, ointments, chalk, mustard powder and hessian. There's a farmyard aspect in the background too. I find it pretty good. Finish: quite long with a more grubby smokiness like wet wood on a bonfire and boiler smoke, charcoal, tar, wet leaves and burning hay. Comments: If you're looking for a more left field expression of peated malt whisky you could do a lot worse. Quite charming I think.
SGP: 465 - 85 points.