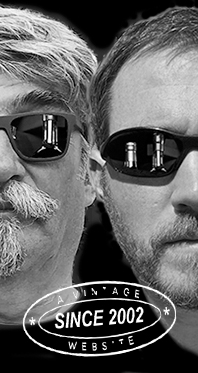 Home
Thousands of tastings,
all the music,
all the rambligs
and all the fun
(hopefully!)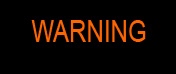 Whiskyfun.com
Guaranteed ad-free
copyright 2002-2020



A few malternative French spirits to put an end to a messy year

In the words of John Cabot, let's see what we can find…

Camus 'Grand VSOP' (40%, OB, cognac, +/-1995)


Ah, an older bottle that's been waiting for quite some time. We might be a little late, as these juices used to be light and sometimes even fragile… By the way, 'Grand VSOP' is a fantasy appellation, either you're VSOP or you're not. Colour: amber with copper hues. Correct, caramel. Nose: well, if you enjoy sultanas, you would love this. This is all about juicy golden raisins, sweet Malaga, Monbazillac, with a little toffee and whiffs of molasses. Mouth: oh well, no this is not fragile! It's even pretty hot after all those years, but the style remains all on raisins and cooked sweet wines, thick old muscat, late-harvest gewurztraminer… Seriously, it's even becoming a tad cloying after five or ten seconds. Finish: very long, sweet, molassy, with a lot of Demerara sugar and even more raisins. Notes of cough syrup and pepper in the aftertaste. Comments: wondering whether this was heavily obscured or not. Rather a good surprise, but you won't take two glasses as it really is very thick old-style cognac.


SGP:750 - 80 points.

Jean-Luc Pasquet 'Le Cognac de Paul L.49' (41.9%, OB, Petite Champagne, +/-2020)
This baby stems from the same property as Le Cognac d'Elisabeth that we had tried on November 8, that is to say the now sadly extinct 'La Grange du Bois'. The code name suggests this is a 1949, but that's, well, only a suggestion. Colour: deep amber. Nose: this one's pretty much all on stewed fruits, while there are many of them. I'm thinking persimmon, quinces, peaches, apricots… Some roasted nuts, warm nougat, praline, even maple syrup tend to take over after a short while, but that is a very pleasant feeling. Some rich Xmas jam being cooked in the kitchen… Mouth: a very well controlled oakiness, so I suppose this wasn't in oak when they bottled it. A lot of chocolate, fruitcake, roasted walnuts and pecans, black nougat, then some marginally lighter notes of fresh fruits. As often, ripe peaches are running the show, together with quinces. Some awesome sour and bitter touches, perhaps something Indian? Coriander. Finish: rather long, a little rustically earthy but that's absolutely fine in this context. Comments: rather a terroiry old cognac. Yeah, massaging my little tasting dictionary, that word might be needed in 2021. Well what I mean is that this is not Louis XIII, you understand?


SGP:551 - 90 points.

Domaine La Croix Montjoie 2009 'Hors d'Âge' (42%, OB, fine de Bourgogne)


This estate is located in Vézelay, which isn't 'too' far from Chablis. An astounding place where one of my favourite restaurants used to be located, namely L'Espérance in St-Père. Sadly the former three-Michelin star chef, Marc Meneau, just passed away two weeks ago. This is for him! And by the way, and as you know, a 'fine' is distilled wine, while marc is distilled pressed grapes. Cognac is a fine, for example. Colour: gold. Nose: in truth some fines are close to marc when they press the grapes hard and with all their stems, which would give you a pretty 'green and rustic' wine to be distilled. But in this case we're somewhat in cognac territory, with stewed fruits, peaches indeed, raisins, vanilla toffee, milk chocolate, roasted sesame seeds, all-flower honey…

Seriously, I'd have said cognac. How bad is that, doctore? Mouth: indeed, these fines tend to be more grapey on the palate, and that's the case here. Some leaves, pips, green tea, notes of pink peppercorn, rather yellow peaches, hops… So not cognac this time, but it's still a beautiful fine de Bourgogne. It's good that the monks don't quaff them all anymore, but remember abbeys and monasteries used to be cold and damp. Amen! Finish: medium, rather fresh, with an awesome feeling of oranges, heather honey and mead. Comments: a rather superb little fine from northern Burgundy.
SGP:561 - 86 points.

Château de Laballe 1980 (44.4%, OB, Bas-Armagnac, +/-2015)


This is proper own-estate bas-armagnac from Parleboscq in the Landes. It is, I believe, a single cask bottling. Colour: rich amber. Nose: I always love it when any aged spirit starts with a little glue and acetone, which is the case here. Thinks Caroni or the Jamaicans! I love it even more when stewed yellow and white fruit are kicking in, in this case rather bananas and apricots, which is a combination that I'm often finding in malt whisky. I'm also finding this menthol and wee touches of rubber and camphor. Fantastic nose I have to say (malt enthusiasts would love this). Mouth: starts with some obvious and yet very pleasant gritty oak, bordering Russian tea and crude cocoa, then gears towards marmalade and tangerine liqueur as well as quince paste, a combo that always wins in my book. These few drops of pine bud liqueur from the oak just complete this grand slam. Stunningly rustic brandy. The body and the strength are just perfect. Finish: long, rather more on Jaffa cakes and anything chocolate and marmalade. The mentholy aftertaste is perfect too. Comments: in French, we would try to be funny and say "c'est de la balle" (c'est de Laballe, understood?) Which is slang for 'it rocks'. Oh well oh well oh well…


SGP:661 - 90 points.

Well, I had planned to do a Calvados but I think we'll rather stay in Armgnacland, if you agree…

Laguille 1993/2020 (47.4%, Mistigma, Bas-Armagnac, 394 bottles)


This was matured in 'black oak' from Gascony. I'm surprised no Scottish distiller's ever used that very tempting marketing gimmick. I mean, it's not a gimmick in Gascony, but it would be in Scotland. Oh well, I know what I'm trying to say. By the way, Mistigma are a fairly new French independent bottler, what's more one to follow I've heard. Laguille is an estate in the Gers. Colour: gold. Nose: we're immediately in malt whisky territory, with rather a lot of custard, shortbread, brioche, raisins, croissants, crushed bananas, even butterscotch, churros… Then citrons, spearmint, touches of nutmeg and caraway… I insist, malt whisky! Sure I'm exaggerating now, but at least you get my point. I hope! Mouth: indeed, it's a tighter and yet wider Armagnac, rather fresh and even a little fermentary, with raisins, quinces and peaches, as expected, but also small touches of tequila, rum, malt, and even beer. How funny is that? Notes of mint liqueur and liquorice are rounding this off. Finish: long, spicier, with notes of cinnamon mints and there, perhaps drops of aquavit and genever. Comments: some kind of world blend that needed no blending work whatsoever, how cunning! Seriously, this is extremely to my liking and highly malternative. I won't even mention the price, looks like they've missed a zero. Just saying.


SGP: - 89 points.