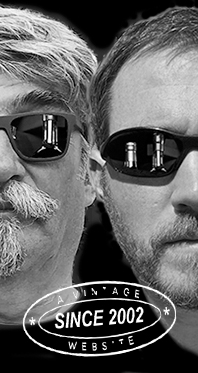 Home
Thousands of tastings,
all the music,
all the rambligs
and all the fun
(hopefully!)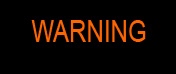 Whiskyfun.com
Guaranteed ad-free
copyright 2002-2020



---

Angus's Corner
From our Scottish correspondent
and skilled taster Angus MacRaild in Edinburgh
Return to Campbeltown
Which sounds like a questionable 1980s action thriller starring Kurt Russel which I absolutely would watch. However, we're instantly getting side-tracked. Looks like the sample pile of Campbeltowners has accumulated once again here at Whiskyfun HQ Edinburgh. Time to tackle them.

Glen Scotia 1999/2018 (57.9%, OB 'Distillery Edition No 6', cask #463, 195 bottles)
Colour: bright straw. Nose: there is a coastal aspect at first which is rather reminiscent of some younger Springbanks, however here you also get this sense of sheep wool doused in olive oil, muddy leather boots, gorse flower and rather gloopy mechanical oils and old toolbox rags. All rather more 'Glen Scotia' in my view - which is great of course. In time the balance swings slightly back towards the cask with some sweeter and creamier notes that include some vanilla custard. Globally pretty excellent so far I think. With water: back towards these leafier, greener and slightly grassier notes. Pollens, white flowers, very soft waxes, sunflower oil. Very attractive. Mouth: quite sweet initially upon arrival. All on pineapple cubes, white jellybeans and more custard made with young dessert wines. Quite cask forwards I suppose. There's also grassiness, a few more mechanical touches and things like chopped parsley and fresh butter. With water: now we're getting there. Bitter herbs, rapeseed oil, pasta water, white pepper, chamois leather, old toolbox rags again, mineral oils, beach pebbles. More of a Scotia charisma about it now. Finish: medium, rather peppery, oily, grassy, mineral and with a few subtly bitter herbs coming through such a tarragon. Comments: Feels like about as 'safe' as Glen Scotia gets these days. I can understand why they would pick such a cask as a distillery exclusive, it is technically very, very good. But there are more boisterous, unlikely, charismatic and - ultimately - more fun Glen Scotias lurking around out there.
SGP: 662 - 86 points.

Glen Scotia 27 yo 1992/2019 (45%, Cadenhead Authentic Collection, bourbon hogshead, 150 bottles)
Colour: gold. Nose: well, we are certainly at Glen Scotia! A whole workshop full of weirdness. Mechanical oils, old bicycle chains, mysterious toolboxes, steel wool, oily rags, every shade of cooking oil available, funny lactic notes, very old Irish pure pot whiskeys, hot copper coins, sour bubblegum, motor oil, gravel… Do not adjust your sets! Mouth: ok, take some expensive olive oil and mate it with a wild goat. Then put it through the Heriot Watt brewing and distilling course and give it the run of Glen Scotia distillery and hey presto! Also some kind of fermented herbs, sheep's cheese, bacterial wort, carbon paper, fermenting eucalyptus (a thing?), slightly 'off' mushrooms and brand new leather shoes. I'm a bit lost here I have to say. The feeling of casually crunching your way through a raw turnip - 'Baldrick style'. I'm sure some people would say this is flawed but I cannot help but be entertained. Now some partially molten plastic dipped in rapeseed oil. Finish: rather long, sour olive oil, plastic again, beach sand, mustard powder, camphor, plain porridge with overripe grapefruit peel? Some kind of ash-rolled goat's cheese in the aftertaste I think? Comments: Ok, when I said 'charismatic'… be careful what you wish for I suppose. Quite frankly, this is ridiculous whisky which I'm sure many people would tell you is flawed. However, I could not help but chuckle to myself the whole time while recording this note. I would say these two humble wee Glen Scotias are the difference between technical and soulful. Now, I'm not saying you shouldn't have an exorcist on speed dial for the 1992… I have precisely zero idea of how to score this whisky.
SGP: 471 - 79 (utterly meaningless) points.

Springbank 12 yo (no ABV, OB, ceramic, Belgian import, rotation 1974)
This one comes with a handy import sticker on the back stating a rotation year. Good old Brussels; let's call this a Brexit commemorative decanter. Now, I wasn't aware these ceramics were in use this far back. As for the strength, there's none stated but these were usually 43% in my experience. Colour: straw. Nose: very 'old Springbank' with these wonderfully fragrant coastal qualities alongside lemon rind, chalk, mineral salts, white flowers and sandalwood. Digging deeper it becomes a little oilier, waxier and more mechanical with light greasy hints, old toolbox impressions and dried herbs. Extremely pure and totally non-commercial in style compared to many modern single malts. Mouth: indeed, barley eau de vie with touches of waxed fabrics, Barbour grease, mineral oils, animal fats, bone marrow, camphor, pine resin and tea tree oil. Some eucalyptus oils, cough medicines and herbal teas. There's a lightness as well which would indeed suggest a lower ABV. Beautiful but feels a little fragile in the mouth now. Finish: medium, drying, coastal, slightly brittle salinity, more waxes, animal fats and herbal cough medicines. Comments: The nose is beautiful, pure and fresh, but the palate fades a little towards the end. Perhaps it didn't travel too well inside that old ceramic over the years. Now, it's still some delicious old school Springbank so let's not split too many hairs.
SGP: 462 - 87 points.

Springbank 1998/2020 (52.1%, Archives for Taiwan, cask #226, port hogshead, 173 bottles)
A bird on the label this time, clearly the Samoan authorities have finally deported those cheeky Dutchmen… Colour: amber. Nose: big, unctuous and rather beefy in style that blind I would just have said was sherry rather than obviously port. Goes on with natural tar, leather, herbal bitters, dark chocolate and wee hints of miso and soy sauce. I really love this style, but you need a serious appetite and a knife and fork to tackle it. Even begins to show notes of marmite on brown toast, ancient Fernet Branca, English mustard and Bovril. Suspect you could make a terrific meat pie using this as a base for the stock. With water: heather ales, fresh pumpernickel bread, pumpkinseed oil, meat gravy, rancio, game meats and more natural and soft tarry notes. Mouth: yes! Big, powerful, lean, earthy, drying and meaty. Port doing an impression of sherry once again. Lots of roasted nuts, walnut liqueur, herbal tonics, old school cough medicines, winter spices, natural tar, beef stock, bouillon and black miso. Feels like this was captured just at the right moment. With water: this impression of bitter herbs becomes more heightened, there's also more lean, leathery aspects, more meats, cocktail bitters, tar, soot, canvass, putty, bitter citrus piths and aged black teas. Finish: long, leafy, herbal, nicely bitter, subtly meaty and with, hessian, dried seaweed, heather and camphor. Comments: A terrific cask of Springbank that leans towards the 'gamey but clean' profile. You just kind of have to be in the mood to tackle something this chunky. And I really didn't get much in the way of 'Port', blind I'd just have said a pretty typical latter-era Springbank style of sherry cask, but I'll not complain.
SGP: 463 - 91 points.

Hazelburn 1998/2020 (46%, North Star, sherry hogshead, 230 bottles)
Springbank that has been triple distilled. So, Hazelburn then. Colour: amber. Nose: wooft! Beautiful sherry, the very best of the 'Springbank' style of sherry cask. That is, rather than veering too much off towards rubber, we're instead more on gun oils, bouillon stocks, game meats, old pinot noir, leather and old tweeds and hessians. Behind that I also find sticky dark fruits, candied citrus peels, golden sultanas and some wonderful wee touches of camphors, vapour rubs and medicines. These early vintages of Hazelburn now really start to just resemble lighter batches of Springbank. But what's so great is that they still reek of Campbeltown - in a good way. Mouth: extremely sharp and almost like walnut stain with this very precise mix of rancio, ancient balsamic, cured game meats, hessian and dunnage earthiness. Walnut oils, green walnut liqueur, herbal wines and cough medicines. Unusual and with the sherry starting to 'lean in' more assertively now but it remains clean, lean, earthy and with this wonderfully sinewed meatiness. Finish: long with bitter herbs, some ancient Fernet Branca, verbena, lemon cough drops, cloves, shoe polish and walnuts once again. Comments: Amazing that a wee triple distilled spirit like Hazelburn could navigate such a boisterous sherry cask, but then again this is Campbeltown, where not all is as it seems… Anyway, an excellent, extremely old school Hazelburn.
SGP: 462 - 90 points.

Springbank 1994/2020 (48.5%, North Star, refill hogshead, 270 bottles)
Colour: straw. Nose: exquisite! An ode to coastal and waxy aromas in whisky. Crushed chalk, brittle seashells, lemon-scented bath salts, freshly starched linens, subtle hints of petrol underneath, pithy lemon peels, light sooty touches and, with a little breathing time, the most fragrant curls of soft, quilt-like peat smoke. Even hints of earl grey tea and seawater. Just beautiful, a nose to die for. Mouth: superb arrival. A little lighter, subtler and gentler than the nose suggest. But still many stunning flavours gently piling up. Sandalwood, lemon rind, white pepper, waxes, a light touch of peat, vapour rubs, cough medicines, herbal teas, gentle sooty qualities. Pristine distillate at a perfect age. This sense of coastal freshness, chalkiness and these petrol and mineral aspects just build and build. Finish: medium and on bitter herbs, green tea with lemon, green olive, brine with lemon rind, smoked olive oil and camphor. More medicines and peppery waxes in the aftertaste. Comments: The nose is 94 point material, the palate perhaps lacks a little oomph to keep up but is still stunning. Evocative malt whisky that exudes a clear and powerful sense of place and style. Decadent pleasure, utter class and a testament to distillate, gentle wood and time.
SGP: 462 - 92 points.

Longrow 1994/2020 (52.1%, North Star, refill hogshead, 130 bottles)
The label says Springbank but I think we can dispense with that little technicality. Colour: pale gold. Nose: this one feels shier at first; more coiled and poised. However, you also get an unequivocal announcement that this is Longrow with these brilliant notes of seawater, petrol, medicines colliding with olive brine and pure antiseptic. Then this rising and totally idiosyncratic tang of Machrihanish peat. Keeps opening up: bandages, wet rocks, ink, dried seaweed, putty, camphor, beach bonfire embers. I'm almost sorry to report that it is totally stunning. With water: gets rather camphory, elegantly drying, notes of waxed canvass, chalk, olive oils and more seawater. Mouth: Pow! A sucker-punch of utterly glorious peat smoke. Soaked in mercurochrome, iodine, lime oils, waxes, white pepper, dried seaweed flakes, natural tar and the most vivid and powerful medicinal profile. Whereas the Springbank was kind of 'nose-forwards' this one is quite the inverse. Stupendously mouth-filling, slathering on this petrolic, jellied peat with a trowel! With water: brilliantly medicinal, oily, sooty and with this peculiarly sharp and pointed smokiness. Chiselled coastal aspects, light briny touches and now also some farmyard aspects like oily sheep wool, lanolin, wintergreen and even things like caraway and fennel. The complexity really builds, just brilliant, brilliant old Longrow. Finish: very long! Now really tarry, phenolic, peppery, saline and still with this brilliantly sharp and precise smokiness. Getting beautifully herbal and medical in the aftertaste. Does that peacock tail thing where every wee flavour and impression takes a bow. Comments: indeed, a totally stunning Longrow. What unifies these old Springbank distillates, when they're at their best, is that they reek of distillery identity. This one just could not be any other distillate on the planet than Longrow. A tour de force!
SGP: 466 - 93 points.
<< PS: There's alo a magnum for The Auld Alliance in Singapore, with exatcy the same juice inside

| | | |
| --- | --- | --- |
| | We will need to dig deep to find anything with a hope of climbing over that Longrow… | |

Springbank 15 yo 1973/1989 (50%, R W Duthie for Samaroli 'Ageing Monography')
I remember when I first saw these labels I thought momentarily this series was called 'Ageing Monogamy'… Colour: pale gold. Nose: rather shy at first. A gentle unfolding of waxes, honeycomb, pollens and medial vapour rubs. Mead, camphor, fir wood, lanolin and cough syrup. Extremely elegant, classical and with these wee subtle mineral touches that I love. However, it's not an 'immediate' dram in the same way the Longrow was. With water: tiger balm and herbal vapour rubs, salted honey, wintergreen and more of these rather precise and old school medical complexities. Mouth: more direct upon arrival, pine sap waxiness, herbal medicines, acacia honey, a sweet but extremely subtle peatiness and hints of exotic fruit cordials. It's beautiful but maybe not quite as thrilling as you might expect from such provenance. Again these elegant mineral qualities such as beach pebbles and mineral oil emerge. With water: opens nicely with water, some crystallised citrus fruits, candied lemon peel, citronella wax and olive oil. Finish: medium and nicely drying, peppery, warm and still showing this elegant fusion of coastal and honeyed. Comments: Don't get me wrong, this is excellent whisky. It's just that you expect more. And that the Longrow kind of crushes it. A rather subtle and shy old Springbank that requires patience and only one or two drops of water. Afternoon whisky I suppose.
SGP: 562 - 90 points.