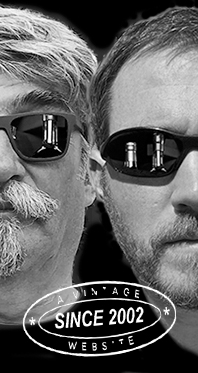 Home
Thousands of tastings,
all the music,
all the rambligs
and all the fun
(hopefully!)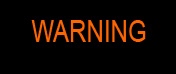 Whiskyfun.com
Guaranteed ad-free
copyright 2002-2020



Funny world sessions to put a proper end to a messy year

Number One

After all, why always try to have the same distilleries on the table, or to find any kind of coherence between the whiskies? Oh let's do all this shambolically if you don't mind, since after all it's only whisky. But to preserve some kind of Cartesianism, we'll try to only taste whiskies that came out in 2020. D'accordo?

La Victoire 'Batch 1' (54.7%, Two Worlds Whiskey, USA, straight bourbon whiskey, 2020)
A vatting of eleven barrels done for France exclusively, to celebrate La Fayette's inaugural trip to America. Hold on, didn't that happen in 1777? But the ship was, indeed, named 'La Victoire'. The distillery isn't disclosed, but the ages range from 5 to 15 years here. A l'attaque!... Colour: deep gold. Nose: it is a relatively soft and fragrant bourbon, with lovely notes of buckwheat, popcorn, quince paste, then buttered croissants (mais bien sûr), orange blossom and brioche, gorse, wisteria, dandelions, shortbread... With water: gets earthier and spicier, more complex, with a little rye, more buckwheat (galettes), then the expected menthol and eucalyptus. A very, and I mean very lovely nose, without that massive vanillaness that's sometimes to be encountered with many bourbons. Mouth (neat): a little hot at first but some further notes of orange blossom and orange fudge make it very much alive. Jaffa cakes and a lot of quince jelly for sure. With water: classic fresh bourbon, again with a rye-y and earthy spiciness that would not wipe any fresh fruity and floral notes away. Very minimal lavender, more orange blossom water, triple-sec, caraway liqueur… Finish: medium, rather soft, on more oranges and a moderate amount of cinnamon and nutmeg. Comments: this baby is like pastis, it loves water. But it's better than pastis and by the way, there are wee notes of aniseed and liquorice too. Top notch bourbon, very well put together.


SGP:551 - 88 points.




Elch Whisky 'Torfduett' (50.6%, OB, Germany, 2020)


As far as I can tell and if I haven't lost my Deutsch, this was made using malt smoked to 34ppm using German peat, and matured in ex-bourbon and acacia woods. It's to be noted that acacia, just as chestnut, has often been used for wine, even great wines, especially for transport. But those were the olden days… By the way, the distillery's located in Gräfenberg, which seems to lie between Regensburg and Würzburg. Is that still in northern Bavaria? (apologies if I'm wrong!) Colour: gold. Nose: what I like with many 'new' German whiskies is that they make them less silly than the French. I mean, closer to the natural ingredients (barley and stuff), and less tinted with any unlikely wines that are to be found in the neighbourhoods of the distilleries. So that's exactly not the case here, with perfect notes of wholegrain bread, cakes, touches of earth, husk, cracked pepper; fresh walnuts… I mean, this is malt whisky! With water: smelling fresh bread and various honeys. A perfect breakfast somewhere in the German Alps – when shall we be allowed to drive to Garmisch again, for crying out loud? Mouth (neat): well, yes, sure! Granted, you do feel 'a spicy youth' while the casks seem to have been rather buoyant, but this feeling of having a malt that's been treated as a bourbon is absolutely not unpleasant, on the contrary. Many kinds of breads, that's cool! With water: water does it much good, brings the peat further out, enhances the maltiness, and generates even more breadiness. Like, notes of pumpernickel. Finish: rather long, absolutely not over-wooded, and even rather fruitier. Dried apricots, muesli, prunes, caraway, wood smoke… Comments: but this is super-good! I have another Elch whisky in waiting but we'll have that one next time. Mind you, I wouldn't want to overdo a good thing.


SGP:464 - 86 points.




Smögen 6 yo '100 proof' (57.1%, OB, Sweden, sherry quarter cask, 2020)
Not need to tell you what I think of Sweden's Smögen Distillery. What's more, I would suppose a 'sherry quarter cask' is better than a 'quarter sherry cask', no? Colour: deep gold. Nose: I knew this was going to rock and to be honest, I've been keeping this bottle closed for a good few months. It's like when you have mashed potatoes with a truffle, you eat the truffle last. I mean, I do that. Sublime butterscotch and cashew praline, roasted raisins, super-old brandy de Jerez, panettone, black turon... I mean, how 'world' is this? With water: some splendid earthy developments, various fresh nuts of all kinds, old cigarettes forgotten in a drawer… I mean, I haven't properly smoked a cigarette since around the year 2005, and I agree tobacco should be banned, but I can tell you that nothing beats the nose of a pack of untipped Senior Service, Craven A, Benson & Hedges, or even Dunhill's. There, I said it, you may put me into jail. Mouth (neat): ah those quarter casks! Nasty on the papers, truly great in real life. I'll say it, this reminds me of those stunning early ex-bloodtub Port Charlottes, a.k.a. the fastest whiskies on earth. Brilliant meaty and fudge-y profile, tar, lapsang souchong, old cigars, glutamate (have I told you about osmazôme lately?)… And chestnut honey, king of all honeys in my book. With water: gets dry and leafy. Careful, it's fighting back! Finish: long and Scandinavian. I know that doesn't make any sense, but with all due cognitive myopia related to distance, that should mean sauna oils, pine tar, hard liquorice, and salted fish. What stereotypes? Comments: clearly one the very best drops from 'the rest of the world' (as seen from Edinburgh or Glasgow).


SGP:366 - 91 points.




Cardrona 'Just Hatched' (63.8%, OB, for Dramfest, New Zealand, cask #735, 2020)
Ex-bourbon finished in sherry, made by some new Kiwi distillers as it appears. One day I'll tell you about a flight from Edinburgh to Strasbourg together with the All-Blacks, in a small plane, sitting next to a brilliant winger named Kirwan. Great stories but next time, okay?... Colour: gold. Nose: hold on, isn't this rum? Indeed, it would rather feel like some kind of short-column molasses rum this far but remember, almost 64% vol. alc. So, with water: more bourbon than rum now. Lovely custard and butterscotch, geranium flowers, a wee touch of shoe polish (always welcome in whisky), old copper coins, gingerbread… Well it just loves water. Mouth (neat): between bourbon and lemony high-roof rum, with a rather thin body. Not easy to decipher, but then again, water should help indeed… With water: better indeed, nuttier, more leathery, with sour fruits, fruit wines, miso, black pepper… Water makes it fatter and bigger, which is just mega-cool. Finish: long, with perhaps a little too much oak now. Comments: would love to meet with Kirwan again after so many years, and maybe share this excellent wee Cardrona with him. By the way, Jacinda Ardern is a star over here, would you mind loaning her to us for a couple of months?..


SGP:551 - 82 points.




Liber 16 yo 2009/2020 (59.6%, OB, Spain, Spanish Whisky Club, 1st fill PX, cask #009, 300 bottles)


First time I'm hearing about Liber Distillery, did you know about them? They appear to be located near Granada and to have been founded in 2001, while they seem to specialise in both liqueurs and whisky. A first at WF Towers, that's always extremely cool. Colour: amber. Nose: total praline, caramel, and butterscotch. Milk chocolate and both white and black nougats. Macadamia nuts and proper maple syrup. Regressively enjoyable, I would say. With water: more fermentary notes, pumpernickel, heavy black beers, rancio… Mouth (neat): very punchy, but this feeling of black nougat and Guinness sauce is working well. Stout and pipe tobacco, I'm sure the PX hasn't been inactive, wasn't it PX from the nearby Malaga? With water: sour wines, sour fruits, figs, stout, fig wine… Finish: rather long, sour and sweet, bitter as well, thick… You'd almost believe this was made by monks. Comments: indeed you cannot not think of some black trappists, between Rochefort and Westvleteren. Like. In short, another great surprise, even if 'Balance' sure wouldn't be this baby's first name. To watch and to follow…


SGP:561 - 81 points.




Five is a good number. See you soon.